Mentally ill suspects charged with crimes go untreated; the public goes unprotected
Read KARE 11's investigation so far, which has already prompted lawmakers to call for reform.
KARE 11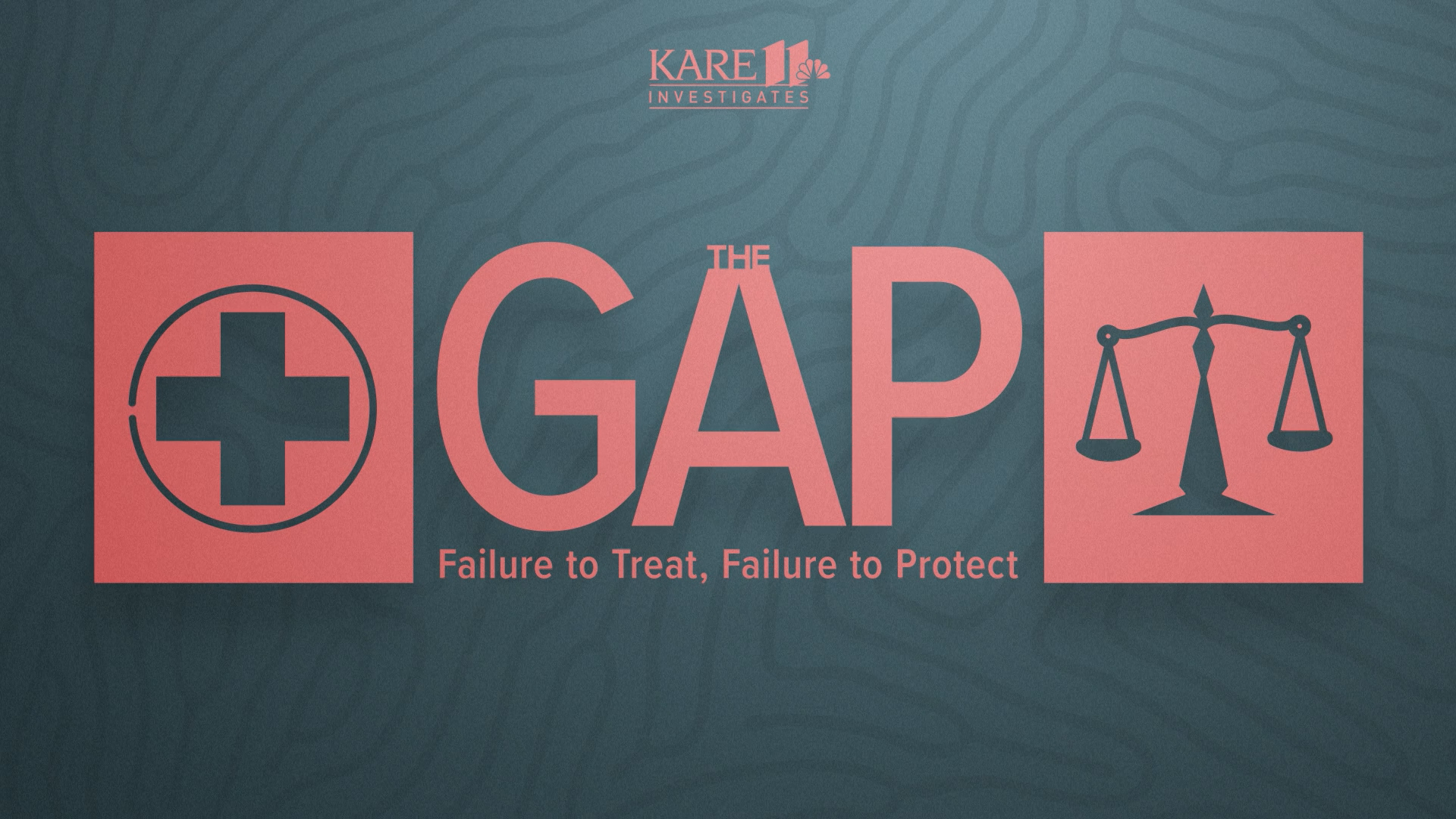 KARE 11 has spent months investigating what happens to people charged with crimes, but who are so severely mentally ill that their cases cannot go to trial. Are they given the necessary treatment and supervision? We found too often that the answer is no, leading to tragic consequence, from brutal assaults and rapes to murders.
Part one
:
A mass shooting
Earlier this year, Gregory Ulrich walked into a Buffalo medical clinic and opened fire according to criminal charges, carrying out on threats he made two years earlier.
After facing charges in connection to those threats, Ulrich was found incompetent to stand trial, prompting the prosecutor to drop the earlier case. But Ulrich never got treatment.
In February, he shot five people at the clinic, killing a mother of two young children.
Ulrich is known as a gap case, where defendants found mentally incompetent fail to get the necessary mental health care needed before being released back to the community.
Part two
:
Known to be dangerous, discharged anyway
Charged with crimes and severely mentally ill, a judge ordered the Department of Human Services to treat Terrion Sherman. But citing a lack of bed space, DHS released Sherman before he was competent to stand trial.
That decision would cost a young woman her life.
Part three
:
Judge ordered him held for treatment; he went home instead
Tommie McCoy was simply an innocent man riding a metro transit bus when he was shot in the head and killed last year. Months earlier, a judge ordered the accused shooter, Malcolm Lessley, to be held for treatment. Lessley went home instead.