He has claimed to be a war hero, a doctor, a lawyer and a professor. But the women he meets on online dating sites call him a convicted felon. Derek Alldred travels from California to Arizona to the Twin Cities and back again. In his wake, women say they are left with empty promises and wallets.
KARE 11 Investigates has identified eight women who say Alldred made up false identities, lied to them and gained access to their finances. In some cases they claim they didn't realize who he really was until he had taken them for thousands of dollars.
Linda was a newly divorced single mom in February 2016 when she met Derek Alldred on the dating site OurTime.com. She was changing jobs and working to build a new life.
"He saw that vulnerability and he went after it," she said.
Alldred wasn't using his real name when he met Linda. Instead, she says, he was going by the alias "Richard Derek Peterson."
"When I met him he was Richard Derek Peterson. He was finishing his Ph.D. in political science at the University of Minnesota and he was a reservist in the U.S. Navy," she explained.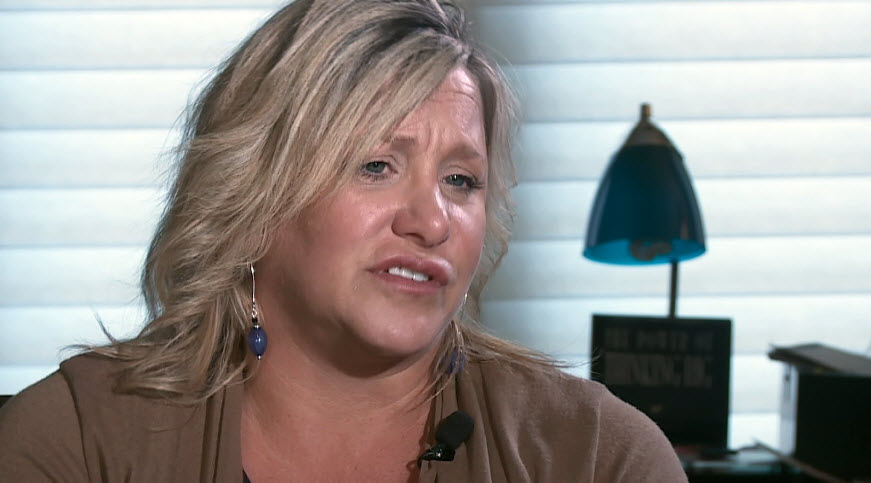 Linda served in the Navy herself. Her dad was also a veteran and a college professor. The charming Richard Peterson seemed like the perfect man.
"Everybody wants to believe that they're going to meet their 'Prince Charming' - that they're going to meet a good Christian boy who's a lot like their dad," she explained.
Richard Peterson's story seemed to add up. She showed KARE 11 the Navy SEAL uniforms he left at her house, the awards and medals. He had a Purple Heart and a Silver Star, she says he told her were from eight tours in Iraq and Afghanistan.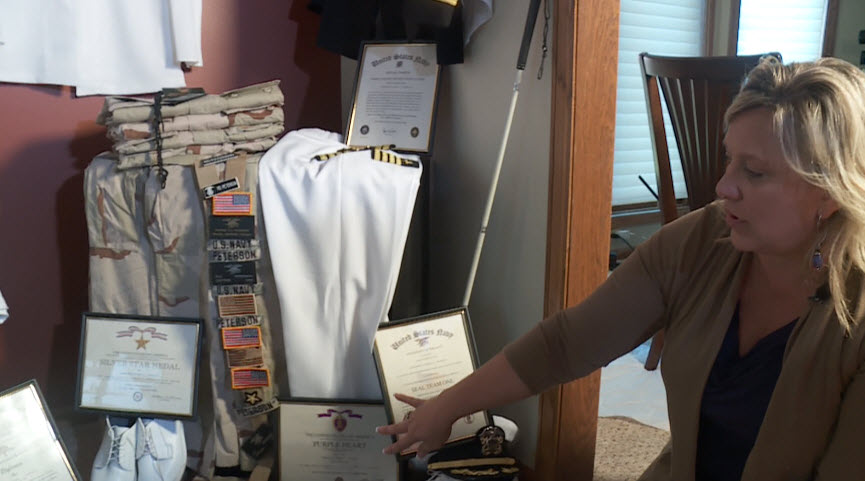 Linda says he treated her to two romantic trips to Hawaii and Richard became close to her young son. She says he even talked about marriage and eventually moved in.
Linda thought maybe she had found the one.
Missi says she also met "Richard Peterson" in the spring of 2016 on the same dating website. Again, he said he was a Ph.D. at the University of Minnesota and a Navy SEAL reservist.
"He said he had done eight tours in Afghanistan and all over the place," she recalls. He even gave her a military dog tag which she showed to KARE 11.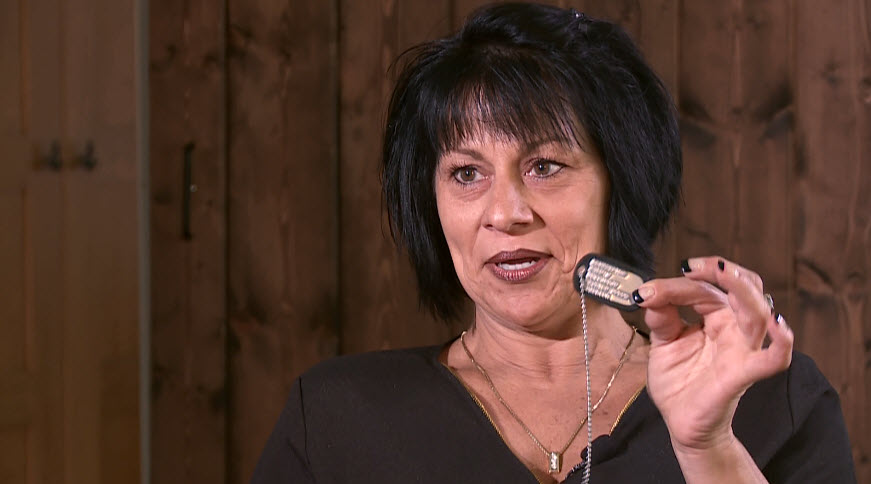 Missi says Rich was always on the phone and always had someplace else he needed to be. She began to question his stories. One day when he was in the shower, she says he left his wallet on her dresser.
"I opened up his wallet and the first thing I see is a social security card that said Derek Mylan Alldred and I was like, 'oh my gosh,'" she said. Missi also found two of Linda's credit cards.
She realized she'd been dating Derek Alldred, a convicted felon, not Richard Peterson the war hero.
Missi reached out to the other woman on Facebook.
"I just needed her to understand that he was being a fraud," Missi said.
Linda was horrified. Could the perfect man be an impostor? She had recently gotten notices for bounced checks that she says she didn't write.
She tells KARE11 that "Richard" had told her he worked as a financial planner in the 1990s. He had volunteered to help her transfer more than $300,000 from an old 401k into new accounts when she switched jobs.
He had also used her computer where she kept most of her personal financial data.
When Linda began checking her accounts, she discovered the man she'd been dating had apparently been using her personal information to open new credit cards and even charged the Hawaii trips to her.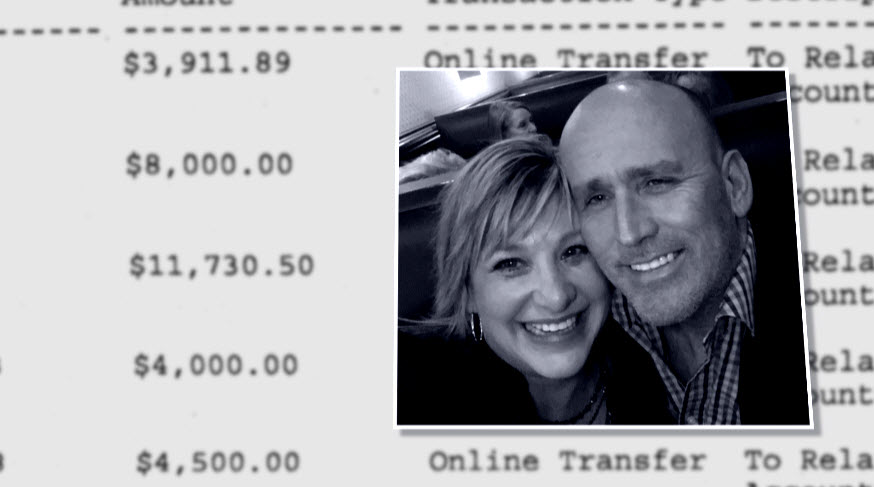 "It wasn't until the end of July that I realized the credit line with my Navy Federal account is what paid for that trip," she said.
In all, Linda estimates Derek Alldred duped her out of nearly $200,000. It was her life savings.
"I feel like I allowed him to come in and take my son's college money away, take my future away," she said.
Linda called police and when the man she now knew as Derek Alldred returned home on Aug. 8, Woodbury Police were there to arrest him. He was booked in the Washington County Jail on suspicion of felony check forgery.
The case is now in the hands of the Washington County Attorney.
"How could I be so dumb?" Linda asked. "I basically gave him access to steal my identity." The only answer she has is, "He's a professional."
Linda and Missi soon realized they were not alone.
Alldred is the same man convicted of Theft by Swindle in 2014 for stiffing the St. Paul Hotel out of an $1,800 hotel bill. At the time he was posing as a surgeon and dating a local woman who was a doctor.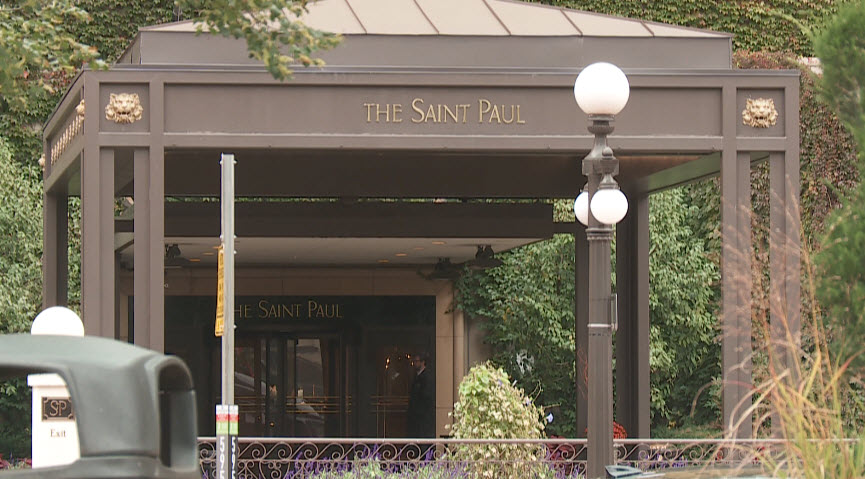 In a police report, that woman's father told police Alldred was a "con man" who "had caused her to lose thousands of dollars" and "destroyed her business."
KARE 11 also spoke with a woman named Cindi, a tech professional in San Francisco. She filed a police report claiming Alldred took her for more than $178,000.
A Sacramento woman even married Alldred, thinking he was an international businessman. Her mother says when all was said and done she lost her house to foreclosure. The mother claims Alldred had told them he was paying the bills. Instead, she says, he was spending the money.
Back here in Minnesota, a nurse from Cottage Grove claims Alldred told her his name was "Steele Alldrich." She too says she was tricked into paying for a trip to Hawaii.
And this October in Arizona, Alldred pleaded guilty to theft. According to Phoenix Police, he met a woman online, told her he was Richard Peterson and then pawned some of her jewelry.
Joann from Brooklyn Park's story plays out in a strikingly similar manner to Linda's.
"I was on cloud nine. I really thought this was the guy," she recalls. She says she met Alldred on a dating website in 2014.
This time, however, he told her he was a lawyer named "Derek Allarad", a slightly different spelling. KARE 11 checked. The Minnesota Bar has no record of any such person.
She still has a business card from Derek Allarad and says he handed them out everywhere. Joann described how he even created characters in his fake life to make it more convincing.
"He has a phone number. He had a secretary. I would call the secretary and actually physically talked to somebody. I have no idea how that works," she said.
The man she was dating told her he was a devout Christian, took her to church and even talked about marriage.
It all unraveled on a trip to Hawaii, allegedly to meet his daughter. Joann says they never met the girl, but she did find out Allarad's real name. She was so upset she threw up.
"I was just devastated," she says. The man she thought she might marry had a warrant out for his arrest.
She says a credit check revealed Alldred had opened a credit card in her name and racked up $14,000 in charges, including the whole trip to Hawaii.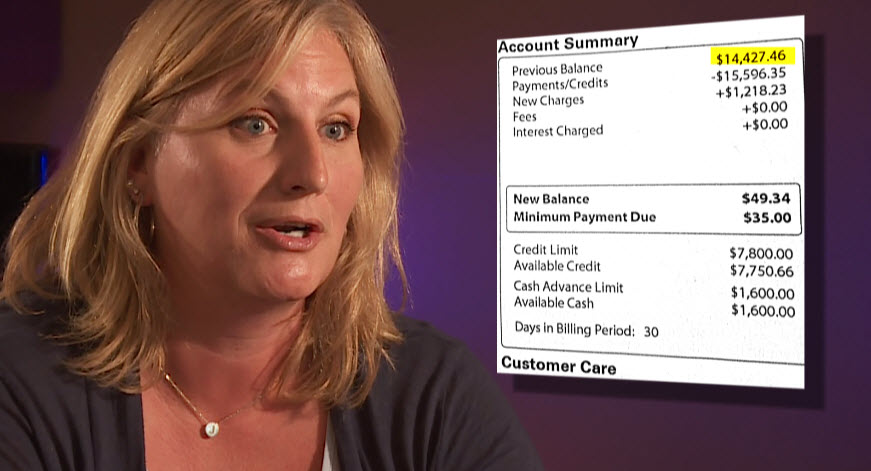 "The money is horrible," she says. "My social security number is on red alert." For Joann, it's not the worst part. Derek Alldred eroded her trust in others and herself.
"Being conned and lied to daily, about things like God and church and family is just heartbreaking," she said. "That part's the worst part. And then knowing I believed it."
Joann helped Ramsey County authorities track Alldred down. But while he went to jail for the St. Paul Hotel case, he was never charged with allegedly opening a credit card in her name.
SLIPPING THROUGH THE CRACKS?
It turns out Derek Alldred has a long history in the criminal justice system. He has at least 10 convictions for felonies and misdemeanors and has been in jail in California, Minnesota and Arizona.
In addition to the St. Paul Hotel case, the convictions include Insurance Fraud, a case in which prosecutors said he posed as a firefighter to get prescription drugs, burglary and giving false identity to police. However, until Alldred was convicted in Arizona this fall, he's never been charged for the scams women say he perpetrated on them.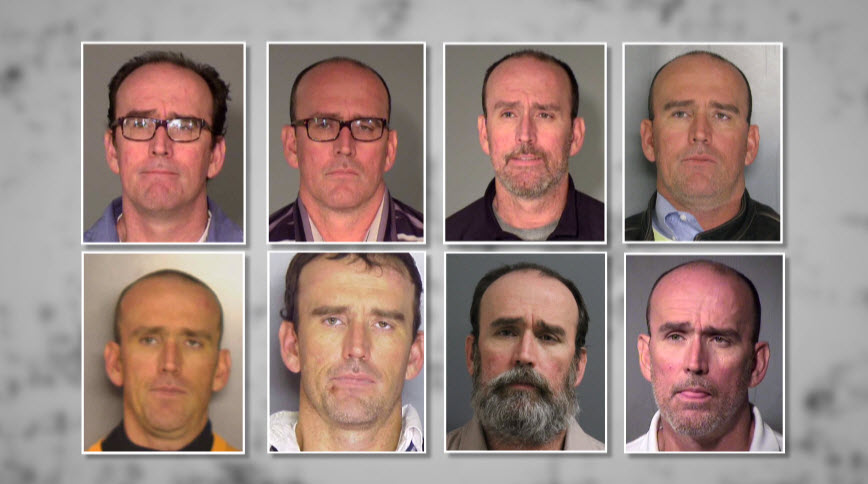 "I don't know how he's falling through the cracks. I really don't," said Joann.
"He shouldn't be in mainstream society," Missi argued.
Law enforcement officials admit credit card fraud can be tricky to prosecute, in part because according to the law, the true victim is the credit card company. Those companies usually don't want to press charges.
The women who told their stories to KARE 11 say what Alldred does goes well beyond credit card fraud. They want him off the streets.
"He is destroying people's lives," Linda said holding back tears. "Our justice system just keeps letting him walk away, keeps letting him do it and is allowing him to have another victim."
Linda is determined not to have that happen again. She is hopeful the Washington County Attorney will file charges against Alldred in her case.
She has also filed a Waste Fraud and Abuse report against Alldred for using medical insurance reserved for current and retired military members and their families. She has called the FBI to report him for posing as a military officer.
In the meantime, Alldred sits in the Maricopa County, Arizona Jail awaiting sentencing in the Phoenix theft case. Because it is a misdemeanor, he is unlikely to see a lengthy sentence.
Linda, Missi, Joann and the others say they've been bolstered by knowing Alldred's alleged victims are all smart, professional women who fell for the wrong guy.
Joann even got a tattoo saying "worth it" to remind herself of how far she's come since Alldred came into her world.
They are determined not to let him get away with it. If the courts won't stop him, they hope social media will.
"Any single woman out there in Minnesota is vulnerable to meeting a guy like this," Linda said.