Soup, sandwiches and legal strategy were on the menu for a rainy day meeting in an unassuming St. Cloud, Minnesota apartment as attorney Jackie Schuh met with her longtime client Richard "Dick" Staab.
"How is your lunch, Dick – it good?" asked Schuh.
"It's good," the 86-year-old veteran replied between bites.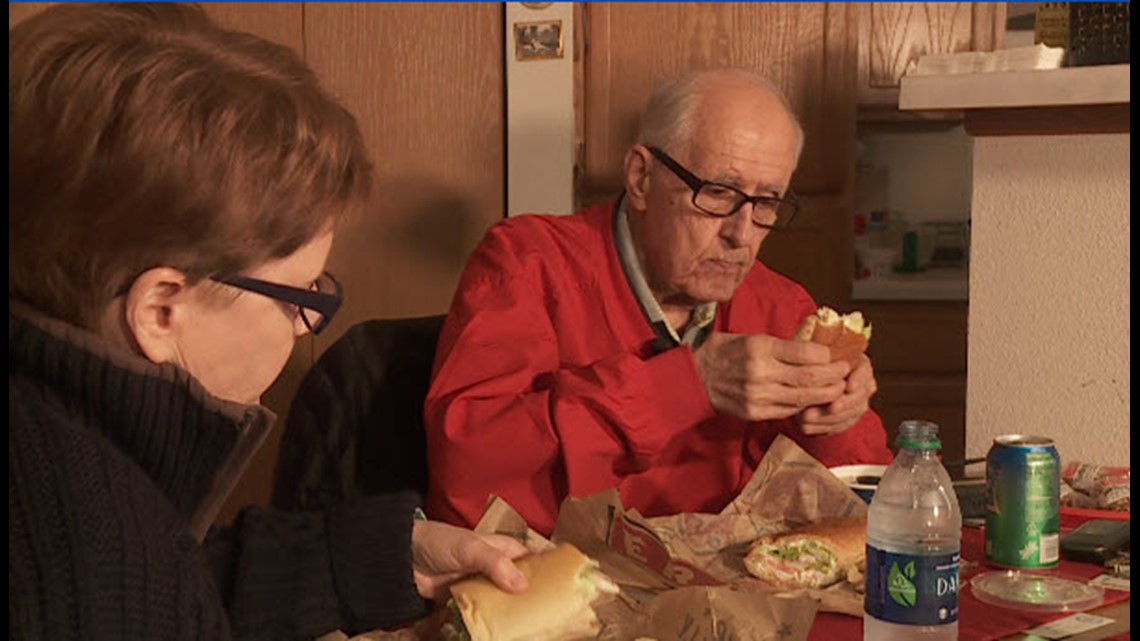 After a nearly nine-year legal battle, the two communicate more like close friends than attorney and client. Even so, they know the outcome of their case could impact hundreds of thousands of veterans with emergency medical bills nationwide.
It is the latest – and likely the most expensive – chapter in KARE 11's ongoing investigation of denials, delays and broken promises.
A David and Goliath Story
"We're just waiting for it to go before the judge again," Schuh told Staab. "And have judge order the VA to pay it."
The results of the case could put money back in the pockets of other veterans stuck footing the bill for emergency medical care they expected the VA to cover.
How much is at stake? Billions – by the government's own estimate.
"Jesus, is that going to be historical?" Staab asked as he laughed at the unexpected national impact of his case.
The story begins in 2010 when Staab, then 77, suffered a heart attack and stroke. He was rushed to a nearby hospital in St. Cloud and had open-heart surgery.
"That heart of mine was pounding so bad, I'm lucky I'm still alive I guess," Staab told KARE 11 in one of the first interviews he's done about his now famous case.
Medicare covered a portion of his treatment, but Staab says he was ultimately left with about $48,000 in out-of-pocket expenses.
A U.S. Air Force veteran who enlisted during the Korean War, Staab typically relied on the VA for care. So, he submitted a claim for the outstanding balance to the St. Cloud VA, expecting to be reimbursed.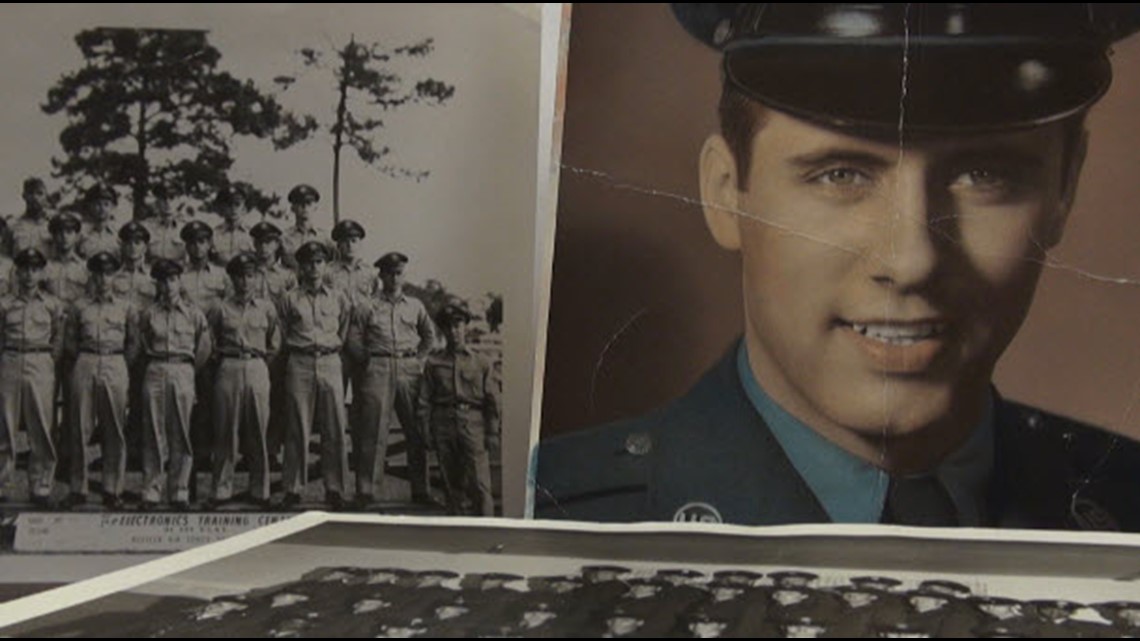 To his surprise, his claim was denied.
As a result, Staab says he had to clean out his life savings to cover the unpaid bills. "Goes down, you know," he said of his finances.
Enter Jacqueline Schuh, a retired JAG attorney now in private practice, who agreed to help him appeal the denial.
"It kind of appealed to the military aspect of me," Schuh said of her decision to take on Staab's case pro bono.
Little did she know that she and her client were about to enter a war with billions of dollars at stake if the VA lost.
"It truly, really is, a David and Goliath story," Schuh said.
"This is one of many boxes that we have for Mr. Staab's case," Schuh said as she began pulling out stacks of records that detail the legal battle with the Department of Veterans Affairs.
The boxes of paperwork easily fill the conference room of Schuh's small St Cloud, Minnesota law office.
When the VA denied his claim, it cited an internal regulation saying veterans would be reimbursed only if the "veteran has no coverage under a health-plan contract for payment or reimbursement, in whole or in part, for the emergency treatment."
Because Staab's expenses were partially covered by Medicare, the VA denied his claim for the remaining amount.
Staab and Schuh appealed his emergency bill denial to the St. Cloud VA twice and were denied both times. They lost again when they took his case to the Board of Veterans Appeals.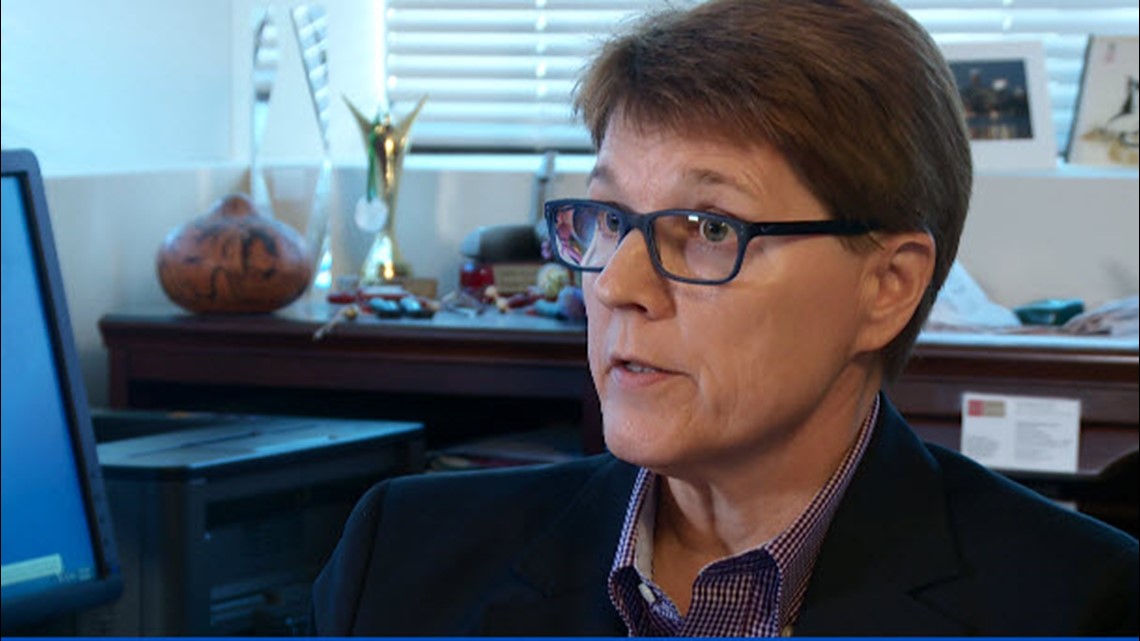 "We didn't give up," said Schuh.
With the help of the National Veterans Legal Services Program (NVLSP), they took the case to the U.S. Court of Appeals for Veterans Claims, arguing that the VA regulation used to deny Staab's claim violated the Emergency Care Fairness Act of 2009.
"The denial was based upon the internal rule that the VA had been enforcing since 2010," Schuh said. "But the internal rule was inconsistent with the law."
When is a veteran "personally liable"?
When Congress passed the Emergency Care Fairness Act, it required the VA Secretary to cover a qualified veteran's emergency medical bills if the veteran was "personally liable."
Schuh and the NVLSP attorneys argued the law required VA to step in as a "secondary payer" when other health care insurers, such as Medicare, covered only a portion of the cost of a veteran's emergency treatment leaving the veteran "personally liable" for the rest.
"It is pretty cut and dry," Schuh said.
In April 2016, the three-judge panel agreed. They ruled in Staab's favor, striking down the regulation the VA had been using to deny veterans emergency medical claims nationwide.
The court's decision rebuked the VA, emphasizing that VA's reimbursement regulation became "wholly inconsistent" with the law Congress had passed. The judges said the VA had unlawfully "declined to remedy this inconsistency."
READ THE DECISION IN THE CASE:
Testifying before a Congressional committee, Shulkin said the VA would "voluntarily withdraw" its appeal of the Staab case. It was a huge victory – not just for Staab, but for veterans across the country.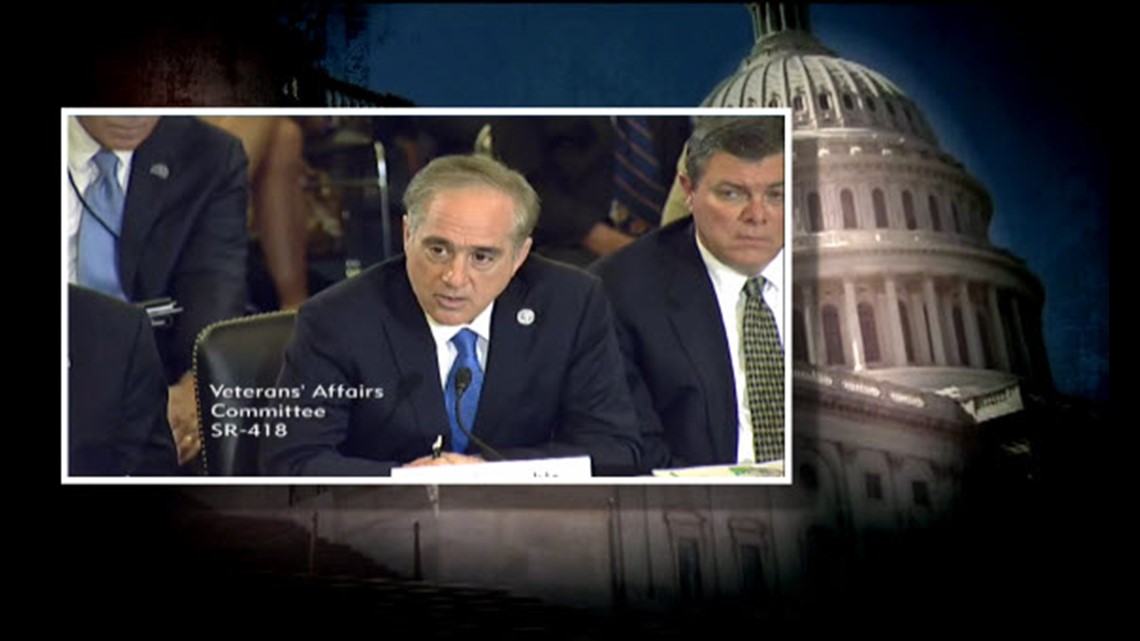 It also carried massive financial ramifications.
The VA estimated it was liable to pay 370,000 previously denied veteran's claims totaling more than two billion dollars.
"What did you expect would happen?" KARE 11 investigative reporter A.J. Lagoe asked Staab.
"That we would get paid," Staab replied. "But it never came true."
Payment Delays and Denials
Despite dropping the appeal nearly two years ago, the VA has yet to reimburse Mr. Staab the full $48,000 the court ruled he is owed.
"Still waiting," Staab sighed.
"This was the money that he had set aside that he wanted to leave as a legacy for his children," Schuh said.
KARE 11's investigation discovered the promise of payment never came true for Mr. Staab or other veterans similarly denied emergency medical coverage by the VA.
Congressional sources tell KARE 11 that since the VA dropped its appeal in the Staab case, it has paid out just $12 under what has become known as the 'Staab rule.'
Schuh claims the VA pulled an about face, creating a new loophole to avoid payment.
The VA now claims the tens of thousands of dollars left over on Staab's bill after Medicare was a "co-payment" for which they're not liable.
"It's just ridiculous what has occurred here," exclaimed Schuh.
"So, you guys won this landmark ruling, and it hasn't done Mr. Staab a lick of good?" Lagoe asked.
"No. it's not done him a lick of good," Schuh replied. "We're still hitting our head against the wall."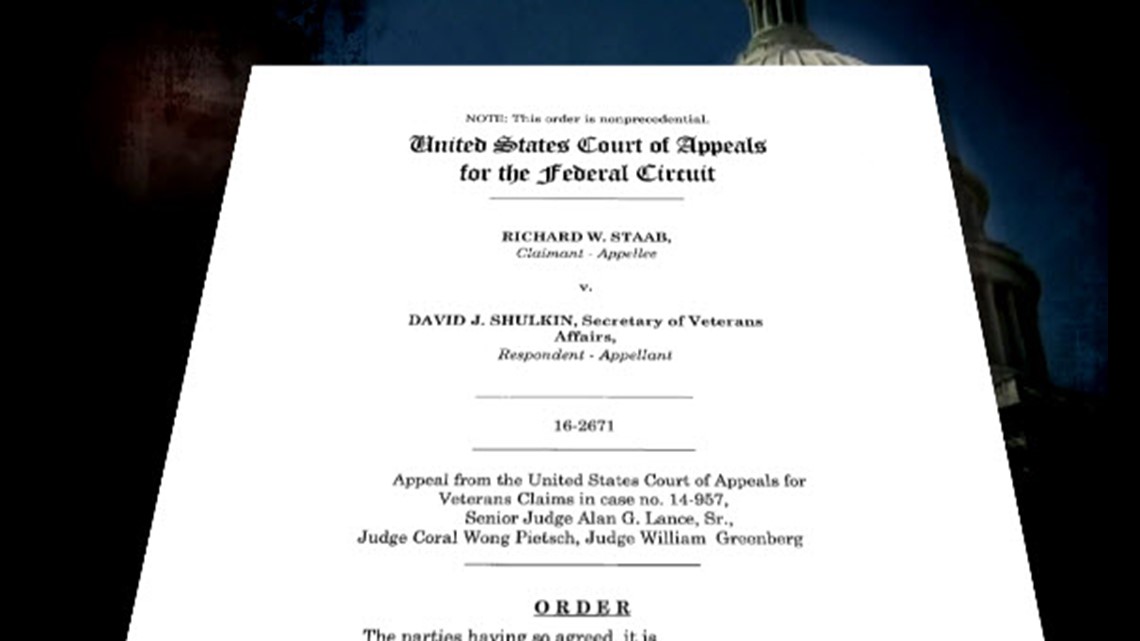 Schuh has appealed the VA's decision to label Staab's left over medical bills as co-pays.
In January, a new class action lawsuit was filed against the VA on behalf of other veterans being denied reimbursement under the same co-pay loophole. Oral arguments in that case are scheduled before the U.S. Court of Appeals for Veterans Claims on May 14.
Last month, shortly after KARE 11's interview with Mr. Staab, he received a court order awarding him a small portion of his bills. He and his attorney are awaiting a decision in the new class action suit before deciding their next step.
"Wears you down," says Staab of his seemingly never-ending case.
He said he's just hoping to live long enough to see it through.
"I don't know how long I got to live," Staab said. "No one does."
If he dies before his case is settled, the VA will be off the hook.
"If they do not make the payment before my client passes, that payment dies with the client," Schuh told KARE 11. "In other words, the estate and the heirs are not entitled to that payment."
If you have a suggestion for an investigation, or want to blow the whistle on fraud or government waste, email us at: investigations@kare11.com