Funds raised by mandatory fines on convicted sex traffickers and buyers, so-called pimps and johns, are supposed to be used to provide support services to survivors of sex trafficking and to train police and prosecutors to better combat sexual exploitation.
But a KARE 11 investigation reveals that cities and counties across Minnesota often fail to properly account for the fine money and divert it from its legally mandated purpose.
KARE 11 discovered tens of thousands of dollars that should be used to help combat sexual exploitation in Minnesota, has been misplaced, misused, and in many cases is still missing.
In response to KARE 11's questions, many local governments statewide have launched reviews to determine what happened to money meant specifically to combat sex trafficking.
On camera confession
"That girl right there is stealing my car. That's why I called," an irate Bob Moren told Columbia
The May 2015 incident captured on officer's body worn cameras was originally dispatched as a domestic disturbance.
"We got in a fight," Moren initially claimed.
"He's mad about something totally different," the teenage girl told an officer.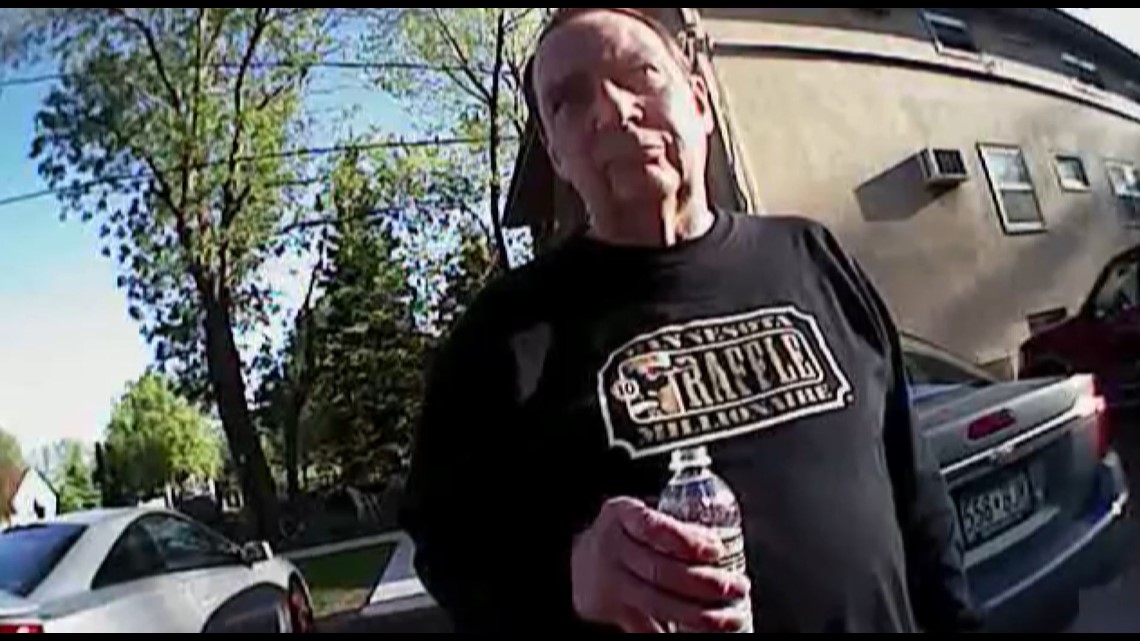 As the officers worked to sort out the situation, it quickly became apparent there was something much more serious than a dispute over a car going on between the 54-year-old Moren and the 16-year-old girl.
"He's mad about something because I wouldn't have sex with him," the girl claimed.
"He's a trick?" the officer asked. "Are you a prostitute?"
"No!" the girl exclaimed. She added, "I used to be, and he's mad just because I wouldn't have sex with him."
Moren initially denied the claim, but then admitted he'd paid the teen for sex in the past.
"Ok, you've hired her for sex before?" the officer asked.
"How old is she?" asked the officer.
"I thought she was 18," Moren responded. "She told me she was 18, now she just said she's 16. I don't know."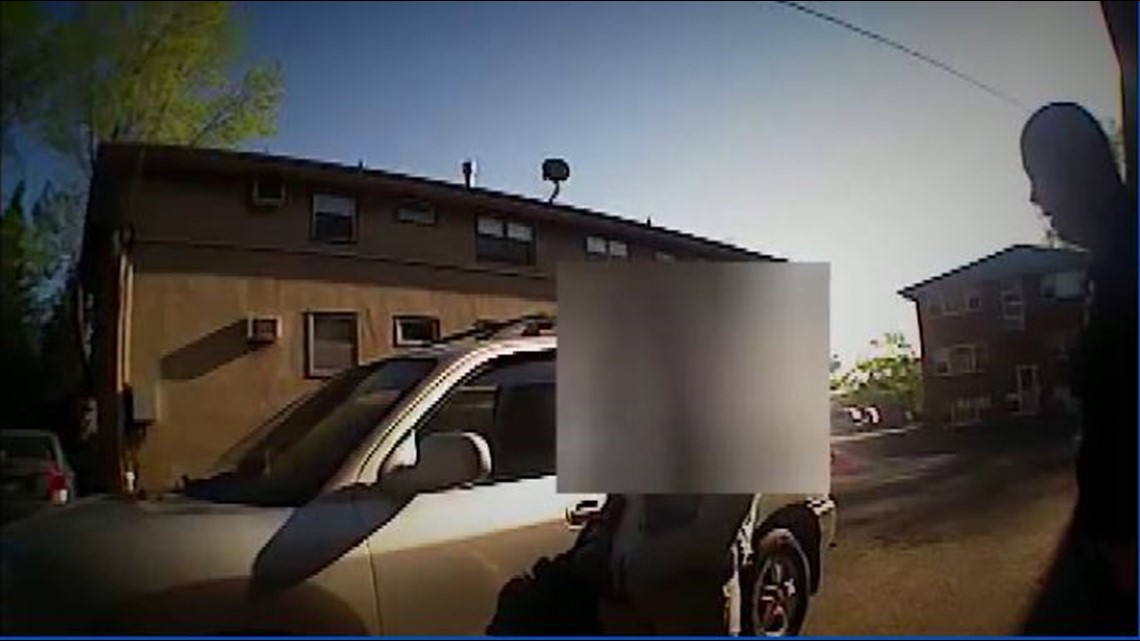 The girl was taken to a shelter for sex trafficking survivors and the investigation into the prostitution was taken over by detectives from the Anoka County Sheriff's Department.
The 16-year-old would tell detectives that Moren had bought her for sex at least 20 times.
Funding care and combating trafficking
To help fund support services for sex trafficking survivors and provide training and education for law enforcement and prosecutors handling cases like Bob Moren's, Minnesota lawmakers updated a law in 2011 mandating that all convicted sex traffickers and buyers pay a special fine.
It's called a "Prostitution Assessment" and it ranges between $500 to $1,000 depending on the specific charge.
Money from the prostitution assessment is supposed to be split three ways:
40 percent goes to the arresting agency for enforcement and training to combat sexual exploitation.
20 percent goes to the prosecutor for education and training to combat sexual exploitation.
The remaining 40 percent goes to the state's Safe Harbor fund and is given out as grants to organizations that provide support services for sexually exploited youth.
The law states: "The court may not waive payment of the assessment."
However, a KARE 11 investigation revealed Minnesota courts often ignore the law and cut defendants convicted in sex trafficking cases a break by waiving the mandatory fine. A KARE 11 analysis of court records from 2011 through 2017 revealed that Minnesota judges failed to impose the fine on 60 percent of sex traffickers and a third of all buyers.
Following the money
But what happens to the prostitution assessment money when the fines are actually ordered?
A new KARE 11 investigation reveals that fines earmarked by law to fight sex trafficking are missing, misplaced or misused.
Bob Moren's case in Anoka County is an example.
Moren was convicted of engaging in prostitution with the 16-year-old.
In addition to his sentence of 45 days in the Anoka County jail and five years on probation, Judge Nancy Logering ordered Moren to pay the prostitution assessment of $1,000.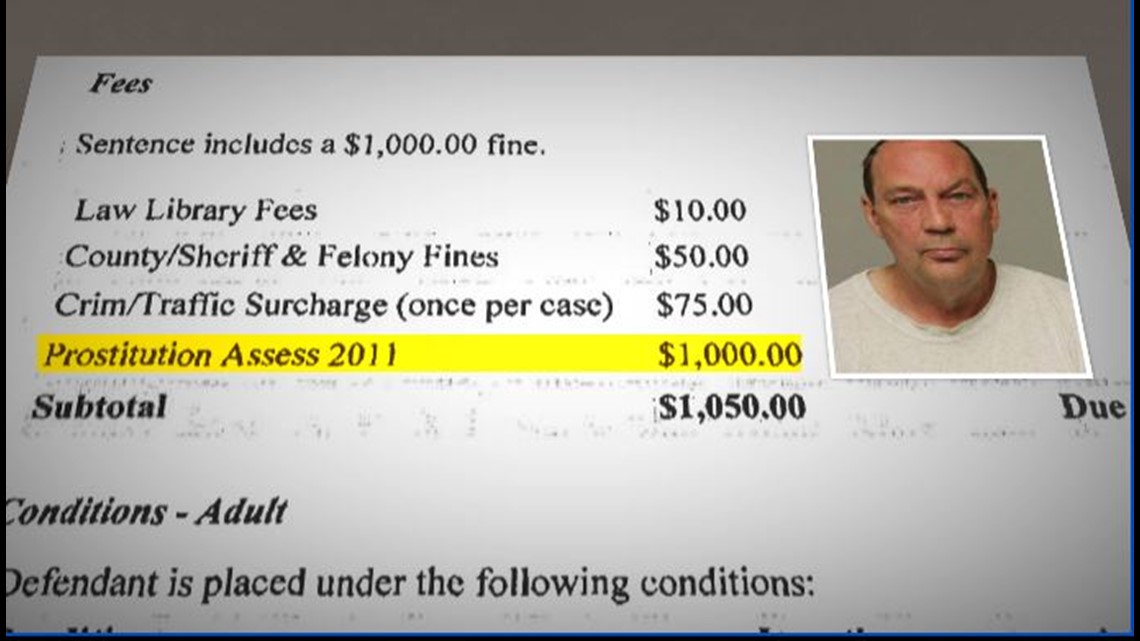 Court records show Moren paid the fine in full on June 8, 2017.
However, that money never went to combat sexual exploitation.
By law, $400 from the fine should have gone to the Anoka County Sheriff's Department to help pay for anti-trafficking training and enforcement.
"Did you get it?" KARE 11 investigative reporter A.J. Lagoe asked Anoka County Sheriff's Department commander Wayne Heath.
"Uh, no. We didn't," Heath responded.
Law enforcement and prosecutors across Minnesota had similar responses when KARE 11 asked them to account for the prostitution fine proceeds.
Using records obtained from State Court Administration and the Minnesota Department of Management and Budget, KARE 11 identified every law enforcement agency and prosecutor's office that since 2014 should have received the prostitution assessment funds and used them to combat sexual exploitation.
When KARE 11 surveyed each of those agencies, filing open records requests for receipts and invoices detailing how the funds were being used, many agencies responded that they'd never received a single dollar in prostitution fines.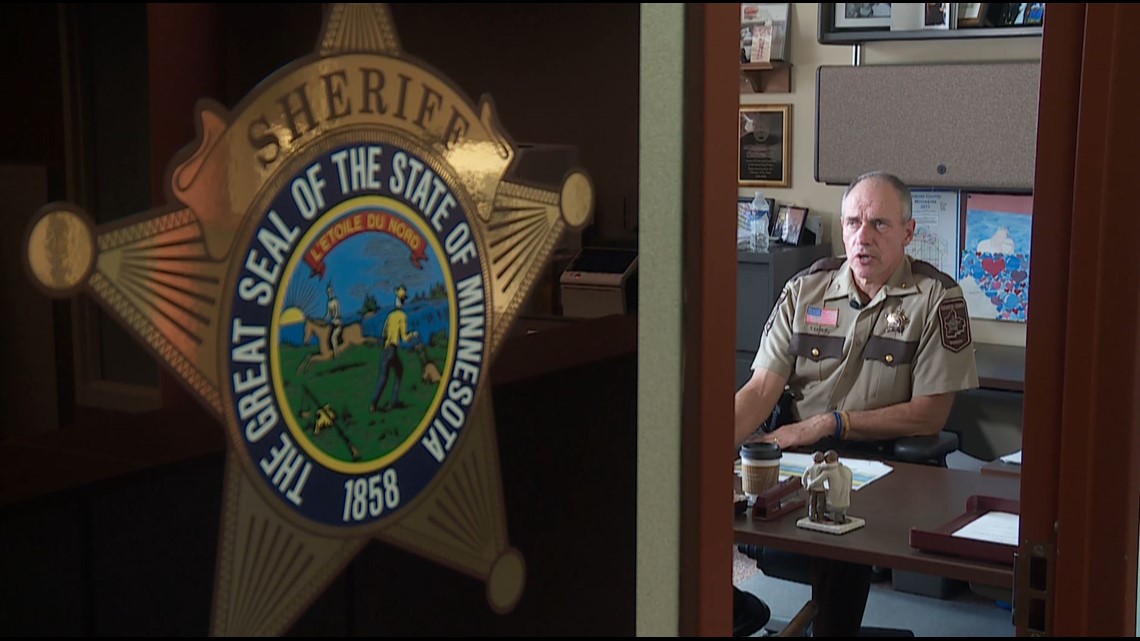 "What happened to the money?" Lagoe asked Dakota County Sheriff Tim Leslie.
"That's a great question," Sheriff Leslie responded. "We can't find it."
State records show Sheriff Leslie's department should have received $300 in 2018.
"So, I know it says that," Leslie said, "but I haven't been able to find it."
A handful of agencies including the Olmsted County Attorney and the Plymouth, Mounds View, and North St. Paul police departments were able to provide detailed records accounting for the funds.
They documented the money was being used to combat sexual exploitation as the law requires. For example, Plymouth police provided records showing they'd used the $3,298 in prostitution assessment funds they had received to send officers to attend Internet Crimes Against Children and Vice/Prostitution/Human Trafficking training.
The Sheriff's departments and County Attorneys in Jackson and Nicollet counties were among the agencies that told KARE 11 they've been receiving the funds but haven't spent them yet.
However, many law enforcement departments and prosecutor's offices could provide no record of ever receiving the money.
The Duluth Police Department told KARE 11 they'd not received any funds even though records show they should have received $1,530 since 2014.
Maple Grove police could not account for $3,673.
"To my knowledge, we have not actually received any such funds," Steele County Attorney Daniel McIntosh wrote to KARE 11. State records show his office should have received $1,000.
In Coon Rapids, the police department should have received $1,860 and the city prosecutor should have received $710 since 2014, according to state records.
However, City Clerk Joan Lenzmeier wrote to KARE 11, "The City conducted a review of financial records and has no record of receiving prostitution assessment funds…"
KARE 11 received similar responses from police departments, sheriff's offices, county and municipal prosecutors and finance departments across the state.
Based on analysis of state court finance records and responses to public records requests, KARE 11 discovered more than $34,000 in public funds that are either missing or did not make it to their intended agency to be used as the law requires.
That figure could be much higher because a number of agencies including the Minneapolis Police Department, Hennepin County Sheriff, and St. Paul city prosecutor have not responded to the station's request for records.
"We should know where the money is going!" exclaimed State Representative Kathy Lohmer (R-Dist 39B) as she reviewed KARE 11's findings. Lohmer was Vice-Chair of the Public Safety and Security Policy and Finance Committee.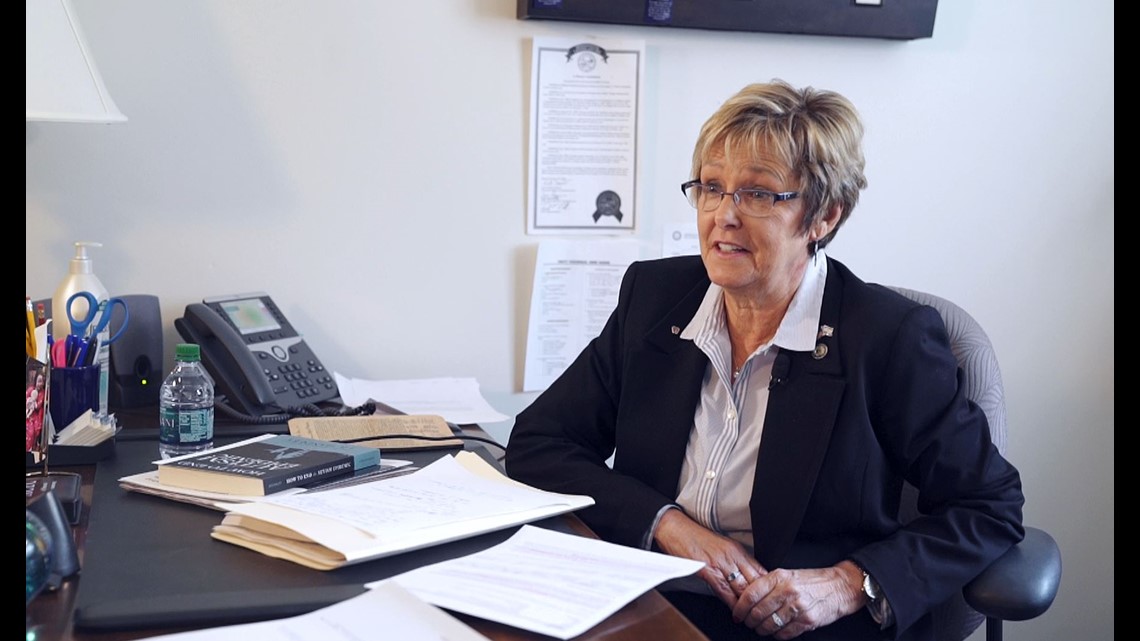 "Is what I've shown you right here acceptable?" asked KARE 11's Lagoe.
"No, no," said Lohmer. "It seems to me there's a lot of explaining that needs to be happening here. A lot of explaining to do about where is the money going?"
Money being misused?
Records show money from the prostitution assessments was sent to local governments, but often was not divided properly between agencies. Money that was supposed to be earmarked for anti-trafficking efforts was frequently lumped together with other fines used for different programs.
Here is an explanation of how the prostitution fines are supposed to be processed and disbursed:
The convicted sex trafficker or buyer pays the fine to the court.
The court through Minnesota Management and Budget sends the money to the appropriate city or county finance department.
The finance department is supposed to disperse it to law enforcement and the prosecutor.
That last step is where KARE 11 found the system seems to be failing.
After weeks of investigating and searching through financial records, Anoka County was able to determine what happened with the fine from the Bob Moren case.
"It wasn't put into the right places," Commander Heath said. "What happened in this case was the assessments were levied by the court and sent through court administration and the fines came into Anoka County finance," he explained. "And instead of part of it going to the sheriff's office, it went into one fund at the county attorney's office."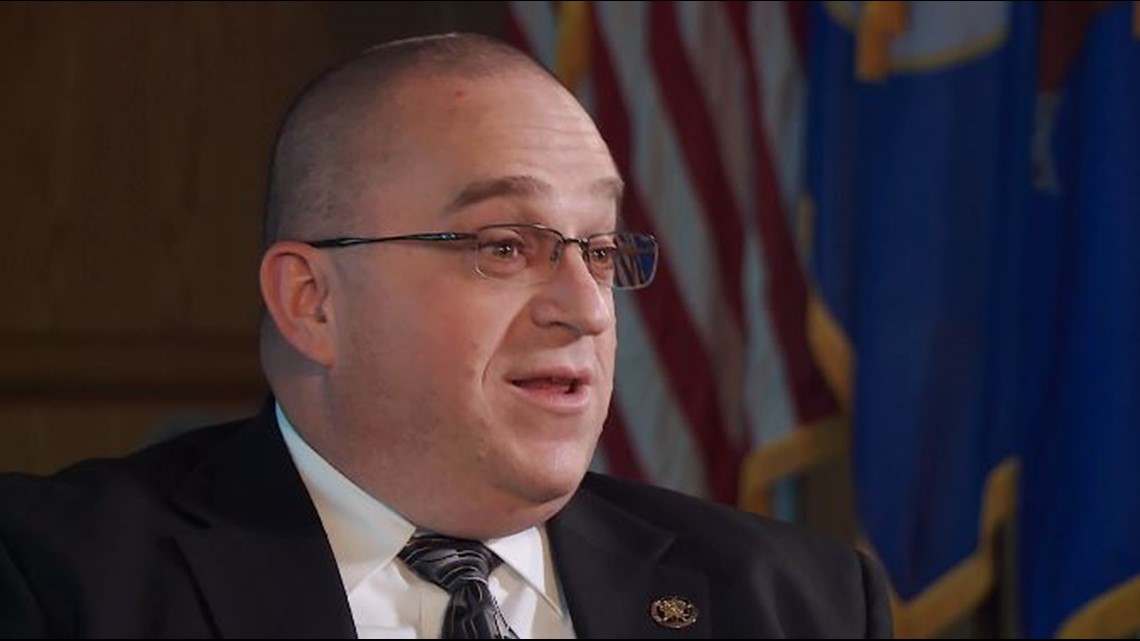 A spokesperson for the Anoka County Attorney's office told KARE 11 they were unaware they had the money because the prostitution assessments were not earmarked when they received them and had been lumped in with other fines that had no requirements attached to them.
"I don't think it was clear," said Commander Heath, "or the people in finance didn't know, that the statute dictated how much needed to go to where."
The Anoka County Attorney's office has now cut the Anoka County Sheriff's office a check for their portion of the fines.
Similar financial tracking follies were happening across the state. In response to KARE 11's inquiries, cities and counties across Minnesota have launched reviews to determine where the prostitution funds have ended up.
It's been determined Crow Wing County kept $2,080 that should have gone to the City of Baxter Police Department.
Dakota County Financial Services had been funneling money that should have gone to Sheriff Leslie's department and the office of County Attorney James Backstrom into a different budget.
In a written statement to KARE 11, Backstrom explained that when the funds were sent to the county by Minnesota Management and Budget, the referral did not contain a clear reference as to what the money was for. As a result, Backstrom said Dakota County Financial Services deposited the funds in Dakota County's Community Services budget.
Other jurisdictions also claimed the prostitution assessment funds were not clearly marked when they received them from the state.
Although money from various fines were lumped together, State Court Administration provided receipt journals showing Month End Remittance reports provided to counties and municipalities that clearly indicate the amount of the batch fine payment that is prostitution assessment related and to which agency it should be directed.
The City of Roseville originally reported that it had never received any prostitution assessment funds. After further checking, though, Finance Director Chris Miller said the anti-trafficking money had been co-mingled with other court fines and deposited into the city's general fund.
With no oversight or reporting requirements in the current prostitution assessment law, KARE 11 discovered tens of thousands of dollars that should be used to help combat sexual exploitation in Minnesota, has been misplaced, misused, and in many cases is still missing.
"We're going to need to hold hearings and we're going to need to get people in and talk about what's really happening here," said Rep. Lohmer, "and get to the bottom of it and fix it."
The cities of Roseville and Rochester along with Anoka, Dakota, and Washington counties tell KARE 11 they are already instituting new protocols to ensure the prostitution assessment funds are properly tracked and go towards their legally required purpose – combating sexual exploitation in Minnesota communities.
If you have a suggestion for an investigation, or want to blow the whistle on fraud or government waste, email us at: investigations@kare11.com