ST PAUL, Minn — Thousands of disabled veterans nationwide are due millions of dollars in refunds on VA backed home loans, according to internal Department of Veterans Affairs records obtained by KARE 11.
Despite internal warnings dating back to 2014, VA whistleblowers tell KARE 11 that top officials failed to alert veterans about refunds they are owed.
"It's not right," one VA whistleblower told KARE 11. "These people are owed money and they don't even know it."
KARE 11 agreed not to disclose the identities of the whistleblowers because they were not authorized to comment publicly about the internal VA documents KARE 11 obtained.
The nationwide problem was detailed in an internal 2014 report labeled "Funding Fee Payment Analysis" summarizing research done by employees at the VA's Regional Loan Center in St. Paul.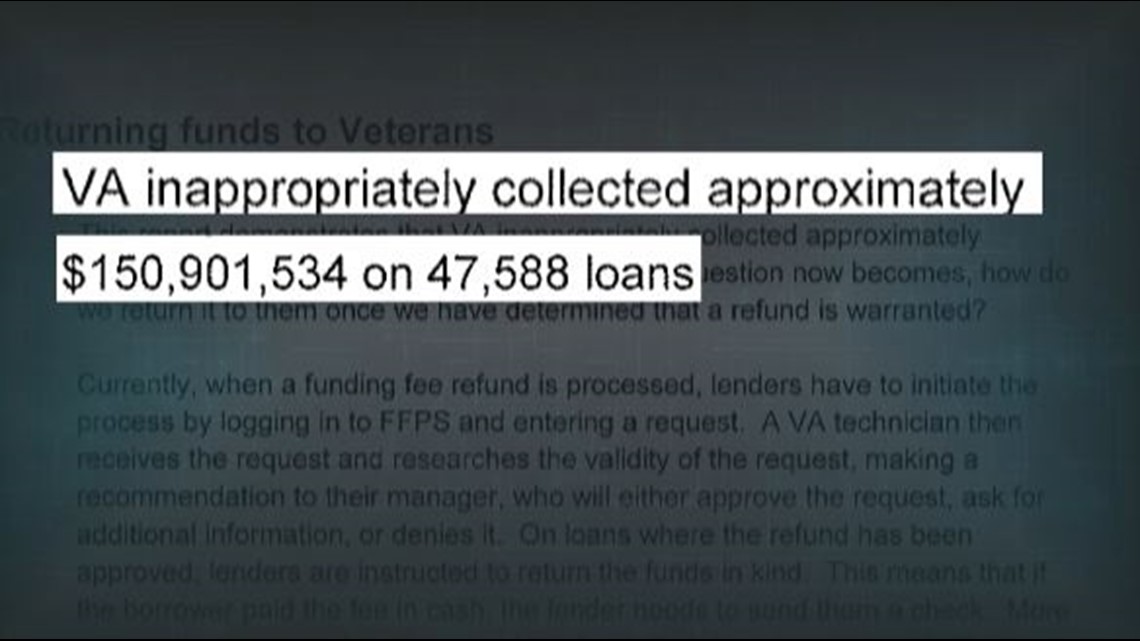 It concluded "This report demonstrates that VA inappropriately collected approximately $150,901,534 on 47,588 loans since 2006."
That's more than $150 million due to veterans when the report was done in 2014. Today's total is unknown but is likely much higher.
The VA's Guaranteed Home Loan Program has been widely praised for the opportunities it provides veterans and their families.
"It's a fantastic program," said Army veteran James McCloden. He knows firsthand about the benefits.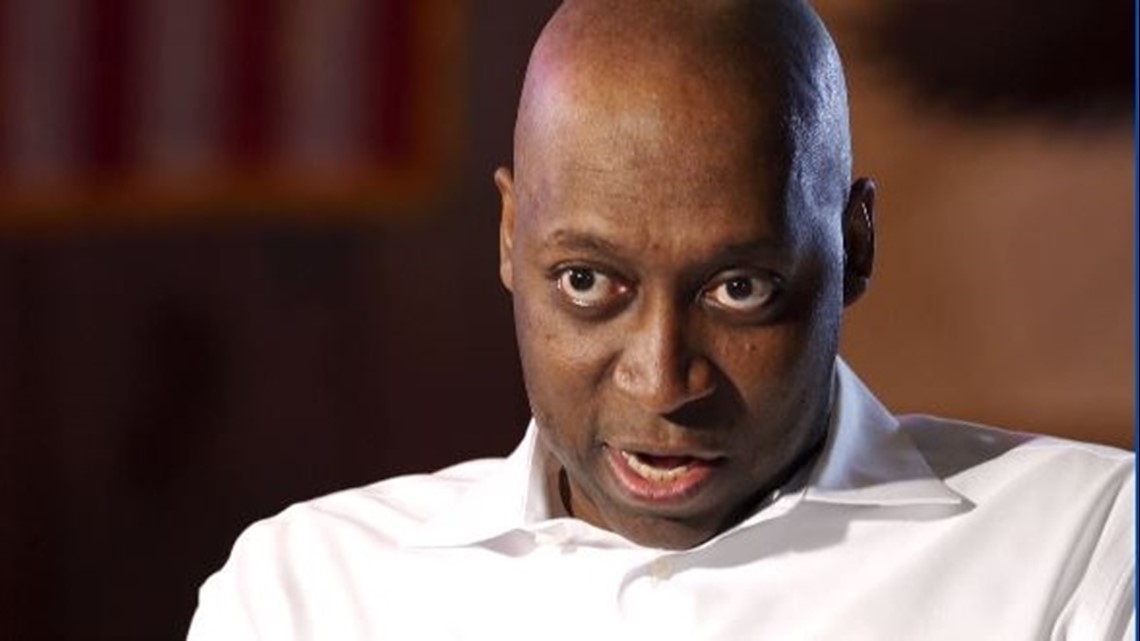 McCloden served in Desert Storm and Operation Just Cause (Panama), is active with the Minneapolis Uptown VFW, and says he has used the loan program.
"I can't tell you how many people would never have homes without this," he said.
The VA program is attractive because it helps veterans finance the purchase of homes at low interest rates with no required down payment and no mortgage insurance premiums (PMI).
After KARE 11 showed him the internal VA report, McCloden called it "a bombshell."
"This is easily fixed, too. And that's the thing which really ticks you off," he added.
The bombshell involves what's known as the VA "Funding Fee" which is supposed to be waived for disabled veterans.
The VA funding fee is charged to borrowers as a percentage of the home loan amount. It ranges from .5% to 3.3% of a loan's value, depending on type of loan, military service, and how many times a veteran has used the benefit. It can easily add up to several thousand dollars.
The funding fee is paid at closing either 'out of pocket' by a veteran or rolled into the loan amount. The Department of Veterans Affairs uses it to help cover lenders' losses should a borrower default. It is also one of VA's main revenue generators. In fiscal year 2014, the VA Home Loan program brought in more than $1.3 billion in funding fee revenue.
About 35 percent veterans are eligible to have the fee waived. Veterans who receive compensation for a service-connected disability or are eligible for VA disability, and spouses of veterans who died in service or from a service connected disability are exempt from paying the funding fee.
But the 2014 study documented a glitch in the waiver process.
A veteran who has applied for a disability rating – but whose claim is still pending when the VA loan closes – must pay the funding fee.
However, if the veteran's disability claim is approved later, it is retroactive to the date it was filed. In those cases, veterans are due a refund of the funding fee on their home loan.
Employees at the VA Loan Center in Minnesota discovered tens of thousands of veterans across the country were being short-changed because they were not receiving those refunds.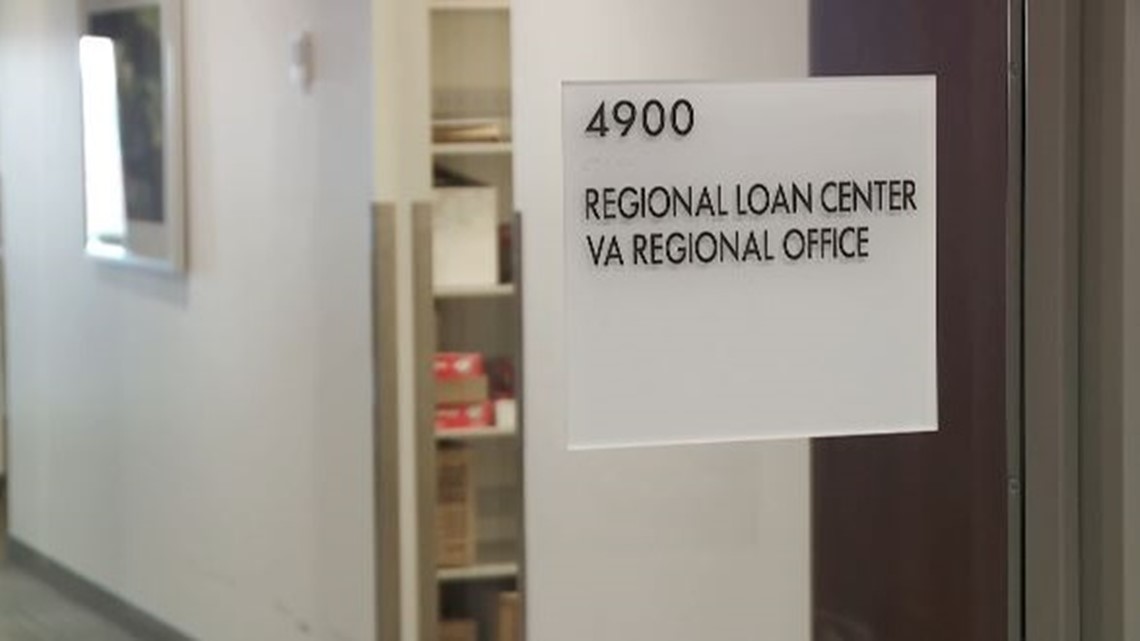 In 2014, employees at the VA's St. Paul Regional Loan Center began researching what they believed to be isolated incidences where funding fee overcharges occurred. According to the report, they began with the assumption that the process for returning funding fee overcharges to veterans was sufficient.
They quickly determined it was not. They discovered that tens of thousands of veterans had been overcharged during an eight-year period between 2006 and 2014.
The researchers concluded the VA would "likely need to process 47,588 refunds."
About 15 percent of the cases involved lender errors – for example, a bank accidentally charging the funding fee despite paperwork indicating the veteran was exempt.
However, the vast majority of the cases – 82 percent – involved veterans who were due refunds because of retroactive disability compensation claims. In some cases, the disability claims had been approved months or even years after the VA home loan had been approved.
The authors of the report, who are not named, proposed an action plan to fix the problem. They suggested that the VA run a monthly report to ensure that all veterans who received a retroactive disability rating also received the funding fee refund.
The report estimated that compensating the 47,588 veterans already owed $150 million in refunds would require 16,000 man-hours. That's the equivalent of eight fulltime employees working for a year.
None of that was done, according to VA employees who spoke to KARE 11.
Multiple VA insiders, speaking on the condition of anonymity to protect their jobs, told KARE 11 that high ranking officials at Department of Veterans Affairs headquarters in Washington, D.C., were informed of the issue five years ago.
But they said little to nothing was done to ensure that veterans got the refunds they deserved.
KARE 11 reviewed records showing that Mike Frueh, then Director of the VA Loan Guaranty Program, and Deputy Director Jeffrey London were made aware of the funding fee report in 2014.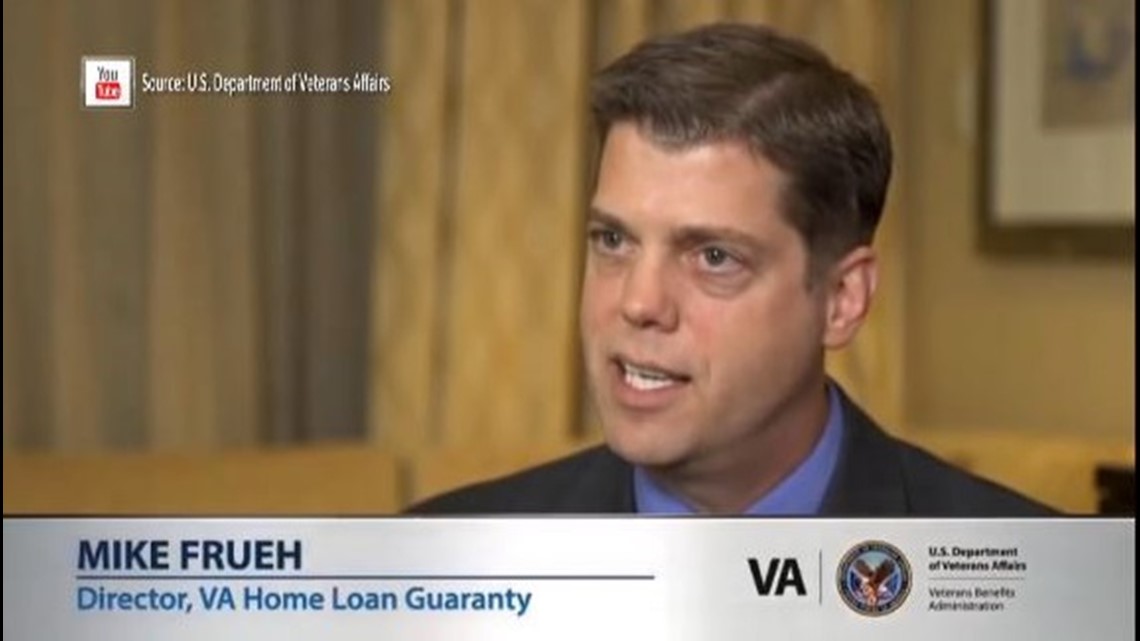 Even though veterans were not notified they were due refunds under his watch, records show Frueh received bonuses in 2014 and 2015 totaling $24,549. He's since been promoted to Chief of Staff for Veterans Benefits, where he makes $185,100 per year.
Jeffrey London took over from his old boss and is now Executive Director of the Loan Guaranty Service, earning $162,581 per year.
Over a period of several weeks, KARE 11 repeatedly emailed Frueh and London, requesting an interview to discuss what was done to ensure that veterans known to be owed refunds on their VA loans were made whole.
Back at the Uptown VFW, veteran James McCloden shook his head in disgust as he read the report detailing the staggering amount of money veterans are owed.
"If you're holding someone else's money and you're not telling them how to get it, you're doing it on purpose," he said. "This is sad."
On May 13, two days before KARE 11 published this report, the VA suddenly issued a press release announcing major reform efforts underway to better notify veterans on the front end of the loan process that they may be eligible for a waiver or refund of the funding fee.
"A major issue under review is how VA credits borrowers who, after loan closing, were awarded disability compensation with retroactive effective dates. The department is working to determine how far VA can go to provide relief, given the current restrictions of applicable laws.
VA's ongoing quality review looked at millions of loans dating back to 1998 originations. Since the initiative is ongoing, VA has not totaled how many borrowers might be helped by the new efforts."
KARE 11 has also learned the VA Inspector General (OIG) is currently conducting an audit of the VA's loan funding fees.
In an internal email dated November 19, 2018 – with the subject line "Funding Fee Refund Assistance" – Greg Nelms, the VA's Chief of Loan Policy, informed VA loan managers around the country that the OIG audit was underway.
Because of its findings, Nelms made what he called "an urgent request."
"An immediate action item is to begin the refund process on 150 loans they have identified," he wrote, adding that "we must start contacting these Veterans and processing their refunds."
OIG spokesman Mike Nacincik told KARE 11 the audit of VA funding fees is on track to be published this summer.
While it appears refunds were rushed out on the 150 loans the OIG audit identified, it raises the million-dollar question: What about refunds for those 47,588 veterans identified back in 2014?
"It's a 150-million-dollar question actually," said McCloden. "I just don't think people realize how this effects the average veteran. They're not millionaires, they don't have boats, every single dollar matters."
KARE 11 has already been able to help one veteran get a refund on a home from 2009. The VA just sent him a check for $671.50.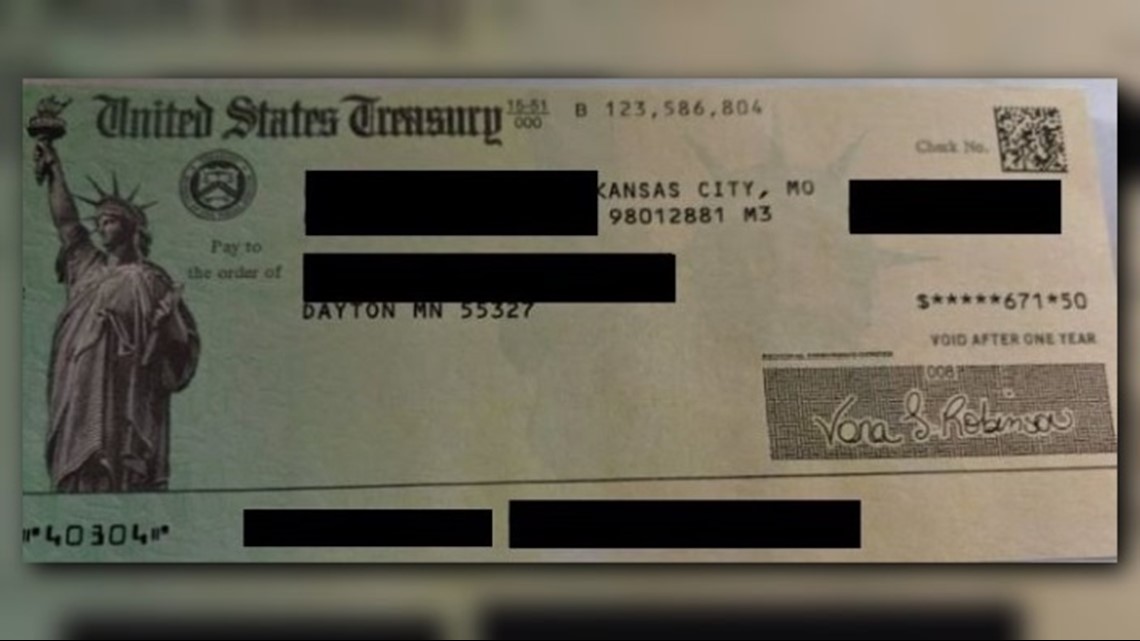 "Absolutely break neck record speed," said the Dayton, Minnesota veteran who asked not to be identified. "I've never encountered service like this from the VA in my entire life."
If you think you may be entitled to a refund of the funding fee, contact the VA Loan Center at 1-877-827-3702.
Additional information is available on the loan program can be found on the VA website.
We also want to hear from veterans who may be impacted. Email us at investigations@kare11.com