GOLDEN VALLEY, Minn. - Who would've thought a former Perkins restaurant would become one of the Twin Cities' most anticipated new Asian eateries?
Well, Chef Ann Ahmed certainly had an inkling.
All it took was a drive down Highway 55 and a quick observation from her husband, spotting the "For Sale" sign on the outside of the green-trimmed breakfast chain and Ahmed knew -- she found her home.
PHOTOS: Lat 14 brings Asian fare to Golden Valley
"We drove past it, we fell in love with it and we came inside, had a cup of coffee and tried to scope out the place," she said. "And we saw this. We envisioned it."
The space inside Lat 14 -- named for the "diverse and flavorful cuisine found along latitude 14" -- has transformed so beautifully from its Tremendous Twelve beginnings that it's hard to envision the space before.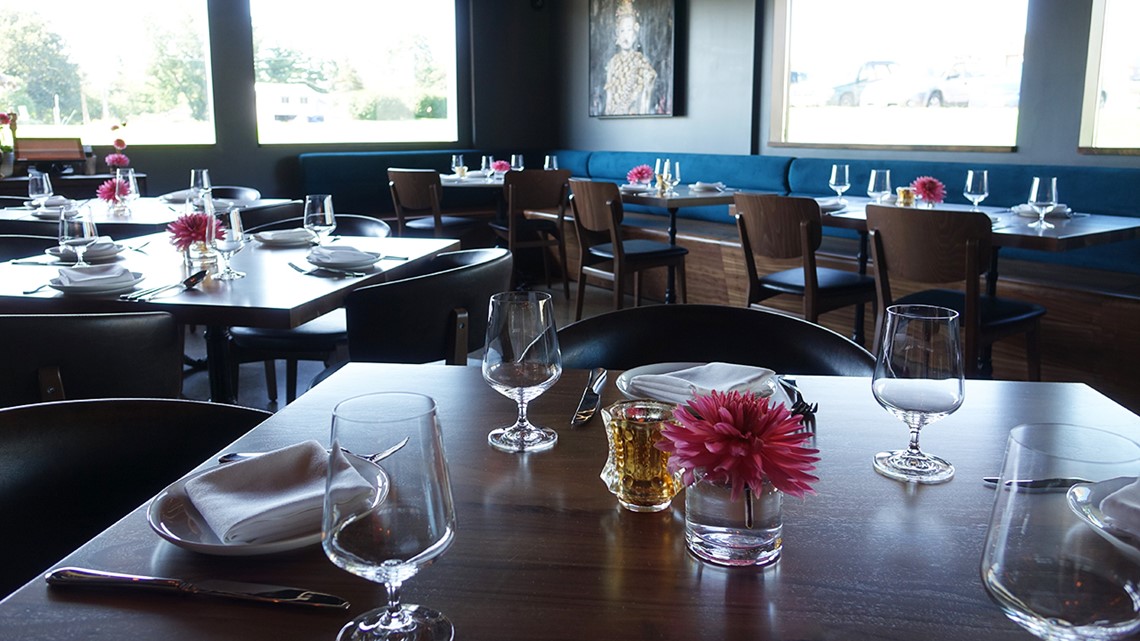 The space, designed by Shea, Inc., features a number of spaces for any mood -- there's a chef's table with a front-row seat to the kitchen, high top bar tables, romantic corner booths complete with teal velour and a sunny, front room perfect for large groups or private dining.
"I'm the hostess with the mostess," Ahmed said. "If I could have every one of my guests in my home, I would. But I think my husband would totally divorce me. But so, I wanted this space to be kind of like that. I wanted you to come in and find a nook that was right for you."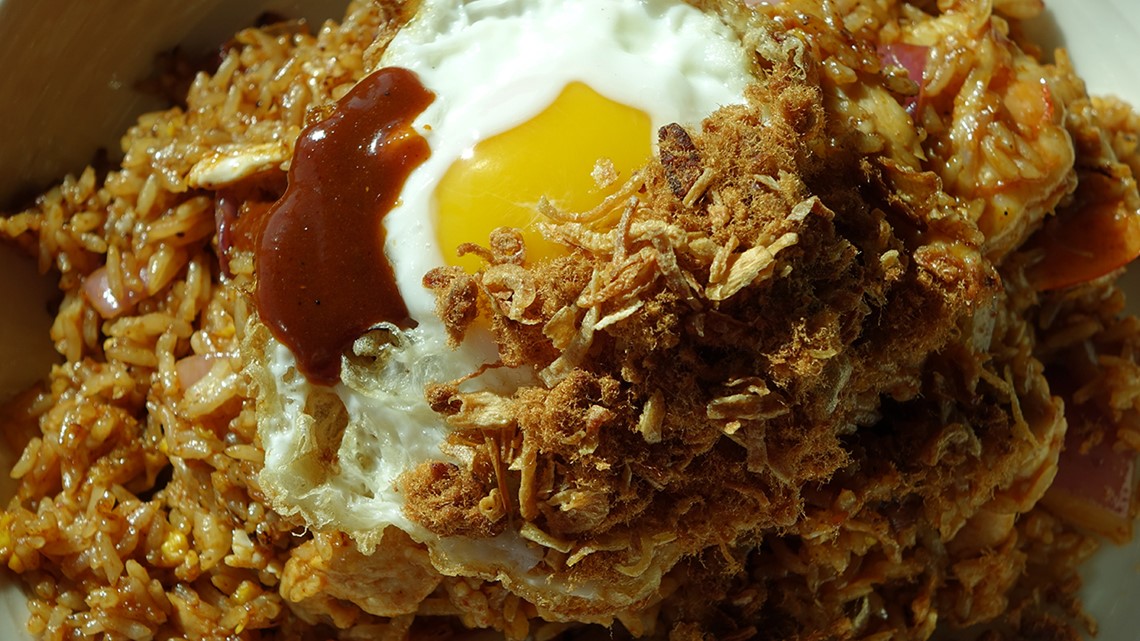 And the food is just as vibrant as the chef who prepares it.
Ahmed, who's from Laos and owns Lemongrass in Brooklyn Park, said she couldn't choose just one country's cuisine to focus on, so decided to feature the entire region.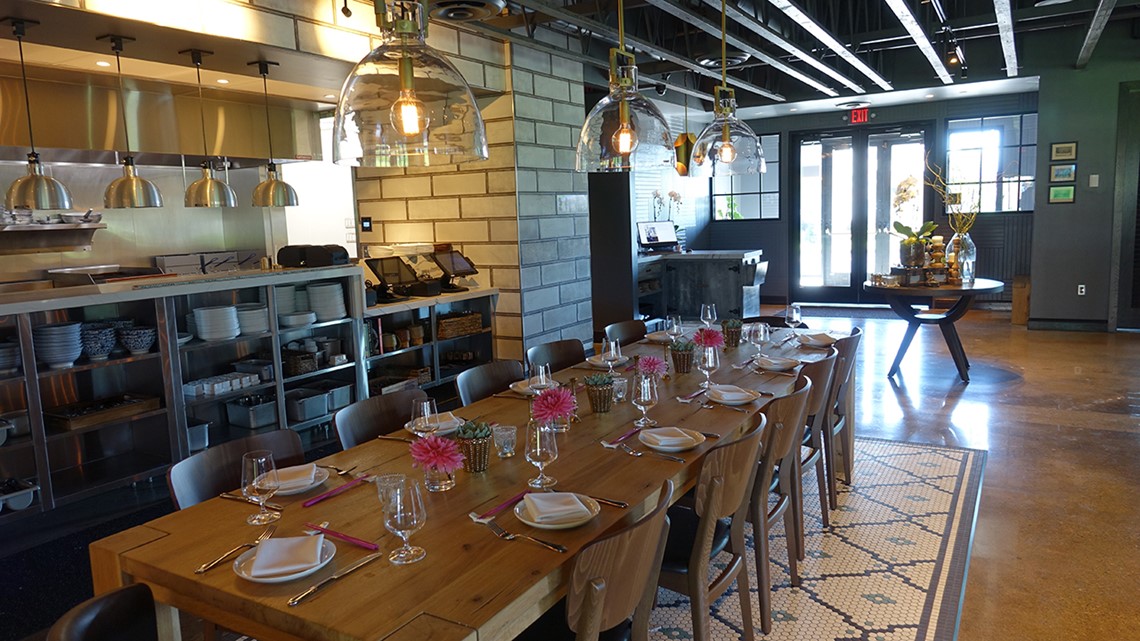 "I love it all," she said. "I love eating Laotian food, which is my home country. But I also love cooking Thai food, as well. And I have friends who are Cambodian and I fell in love with their culture and their cuisine. So when it came time to give this place an identity and a name, it just made sense to call it Lat 14."
The menu is designed to be family-style, large plates to be shared with those you love.
"We really encourage people to kind of take a trip through Asia in one sitting," Ahmed said.
You'll find incredible twists on fried rice (hello bacon!), plus Filipino lumpia and the soupy, hearty but light Khao Soi Lum Duan.
Ahmed focused on creating a nice spice balance in her dishes, with great texture.
"Think of it as a party in your mouth," she said. "At first you might be that person that's standing in the corner but after a couple bites, you're in the party."
Lat 14 opens for dinner starting Tuesday, Sept. 18 and will begin lunch service on Oct. 1. For more information or to make a reservation, click here.