ST. PAUL - An investigation is underway after a building fire in St. Paul Saturday night.
According to the St. Paul Fire Department, the fire happened around 9:30 p.m. at Selby Avenue and North St. Albans Street in the Summit-University neighborhood.
No one was inside the building on Selby Avenue in St. Paul that burned, and nobody was hurt fighting it.
But there doesn't have to be a casualty for there to be a loss.
"It will be a big loss to the community, you know. It's going to break our heart, like for real," said Allan Battle of St. Paul.
The building on Selby Avenue and St. Albans Street was home to two locally owned businesses and two upstairs apartments.
Clean Cuts Barber Shop and Avenue Grocery are destroyed. The building will likely never be used again.
"That seems to be the preliminary finding, they will be condemning the building and knocking it down," said Capt. Scott Case with St. Paul Fire.
Firefighters worked through the night in frigid conditions, containing the fire to just one building, saving the rest of the block.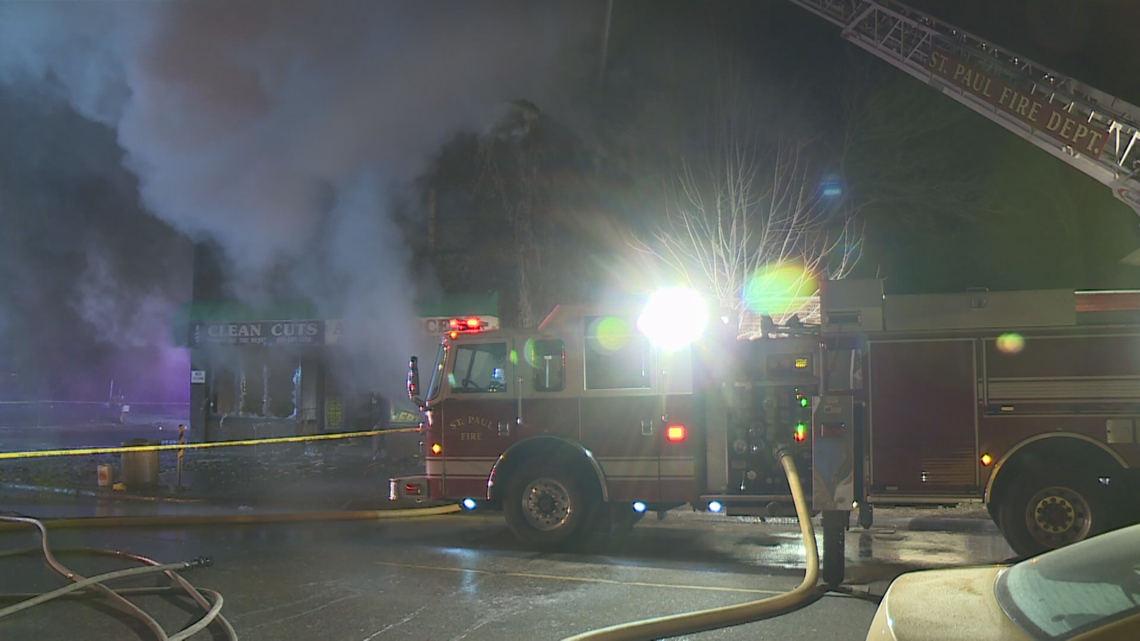 The result, the next day, was a charred brick skeleton encased in ice cycles that no passerby could resist photographing.
"I guess that's what firefighting looks like in 10-degree weather, huh," said one woman who snapped a photo.
"Wanted to take pictures of something that belonged to the neighborhood. This was a part of the neighborhood," said Charles Galloway, who lives nearby.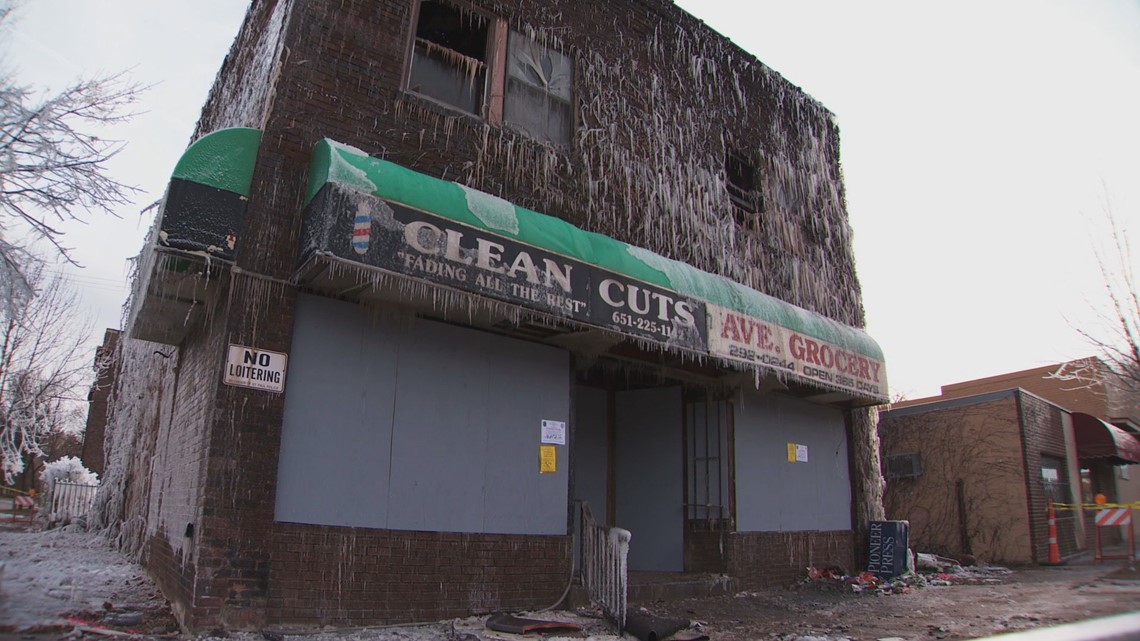 That's the tragic part for neighbors who lose businesses they regularly used.
"A social place. A place you can go when you need help. It's a family barber shop, you know?" Battle said.
Luckily for the barber shop owner, he was transitioning out of this location, where he spent 16 years on the corner.
The new Clean Cuts location is on University Avenue. But the owner said he's heartbroken over what happened here on Selby Avenue, where he built his business and his memories.