ROCKFORD, Minn. - The 27th annual Allina Health Trail Mix Race was held on Saturday April 21. The trail was particularly muddy with snow and ice still melting from last weekend's blizzard, but that didn't stop the hardy runners.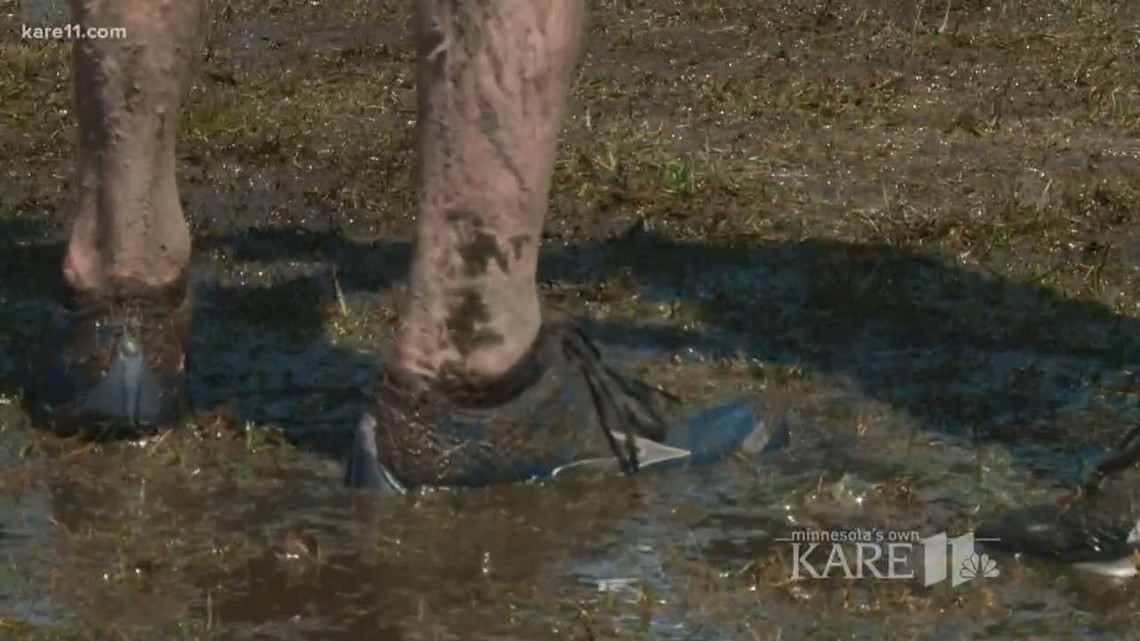 The race was held on the looped trail in Lake Rebecca Pak Reserve in Rockford, Minnesota. Runners could choose between three distances: 50K, 25K and 12.5K. According to the park it is a popular first trail race of the season.
Twenty percent of the proceeds support adapted programming and help purchase adapted equipment.