WINONA, Minn. — More than two months after the disappearance of Winona's Madeline Kingsbury, her former partner and biological father of her two children has been arrested and is being held in her death.
The Winona Police Department said the arrest of Adam Fravel came after a Fillmore County deputy found human remains in some brush off Highway 43 just north of Mabel, Minnesota on Wednesday afternoon.
In a Facebook post the department said the body was found using information generated during the investigation into Kingsbury's disappearance, which led to Fravel's arrest.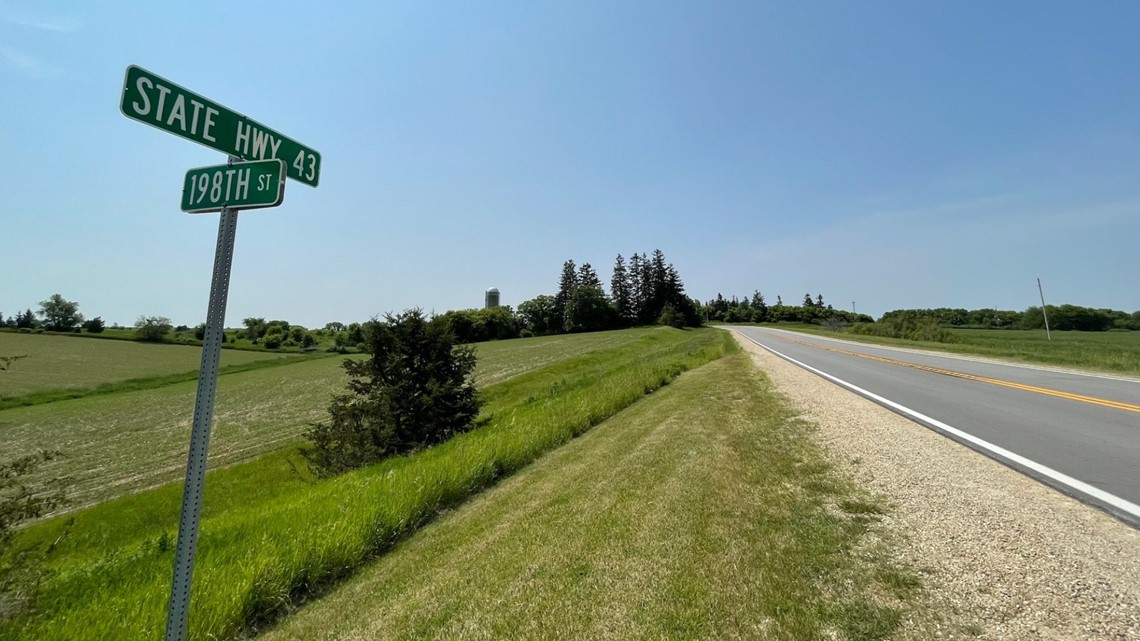 Fravel was taken into custody Wednesday evening and booked into the Winona County Jail on suspicion of second-degree murder. Law enforcement agencies are working to positively identify the remains, according to a release from the Winona PD.
Authorities will hold a news conference at 1 p.m. to update Fravel's arrest and developments in Maddi's case. We plan to carry it live on our YouTube channel, kare11.com and additional social media platforms.
On Thursday Madeline's family reacted to the arrest of her former partner, praising investigators and expressing optimism that Fravel will be held accountable for her death.
"We're relieved that Madeline has been found after months of intensive searching and grateful for the extraordinary efforts by law enforcement, other first responders and volunteers," said Maddi's father David Kingsbury in a released statement. "We're certain that the correct person has been arrested, will be appropriately charged, and convicted of his crimes. Things are moving in the right direction there and we look forward to getting justice for Madeline. For right now we will mourn as a family and properly and respectfully lay her to rest."
Megan Kingsbury, Madeline's sister, earlier posted a video on TikTok calling the arrest a "silver lining."
"The whirlwind is just starting all over again," she said. "This is definitely a silver lining. We're glad that he's in custody and that he's not walking around as a free man anymore."
Fravel, who is the father of Kingsbury's children, previously gave a statement proclaiming his innocence in Madeline's disappearance.
"I did not have anything to do with Maddi's disappearance. I want the mother of my 5-year-old and 2-year-old to be found and brought home safely. I want that more than anything," he said in the statement 12 days after Kingsbury was reported missing.
A little over a month after issuing that statement, Fravel was in Winona County Court seeking custody of the two children he shared with Madeline.
Winona County initially took custody of the children after Kingsbury's disappearance. While the children are still technically under the county's custody, Madeline's parents will continue to serve as their foster parents.
Kingsbury was last seen on March 31 after dropping off the children at daycare while in the company of Fravel. He told investigators that the two of them went up to their apartment before he left to do errands, and when he returned, she was gone.
Watch the latest local news from the Twin Cities and across Minnesota in our YouTube playlist:
WATCH MORE ON KARE 11+
Download the free KARE 11+ app for Roku, Fire TV, Apple TV and other smart TV platforms to watch more from KARE 11 anytime! The KARE 11+ app includes live streams of all of KARE 11's newscasts. You'll also find on-demand replays of newscasts; the latest from KARE 11 Investigates, Breaking the News and the Land of 10,000 Stories; exclusive programs like Verify and HeartThreads; and Minnesota sports talk from our partners at Locked On Minnesota.