DULUTH, Minn. — Duluth police have made an arrest in a fire that destroyed the Adas Israel Synagogue on Sept. 9.
A news conference has been scheduled for 11 a.m. Sunday, where police said they will announce information "regarding the arrest of (the) Adas Israel Synagogue fire suspect and (the) fire investigation conclusion."
The news conference was originally scheduled Saturday, but moved due to Shabbat, or the Sabbath, being celebrated on Saturdays.
Firefighters first responded to the synagogue around 2:20 a.m. Monday. The first responding crews found visible smoke and flames in a storage room. The fire response soon expanded to a second alarm, as portions of the roof and walls began to collapse.
A firefighter was treated and released for injuries, after being struck by falling debris. No other injuries were reported.
Following the fire, Duluth Assistant Fire Chief Brent Consie said the building "is pretty much a total loss."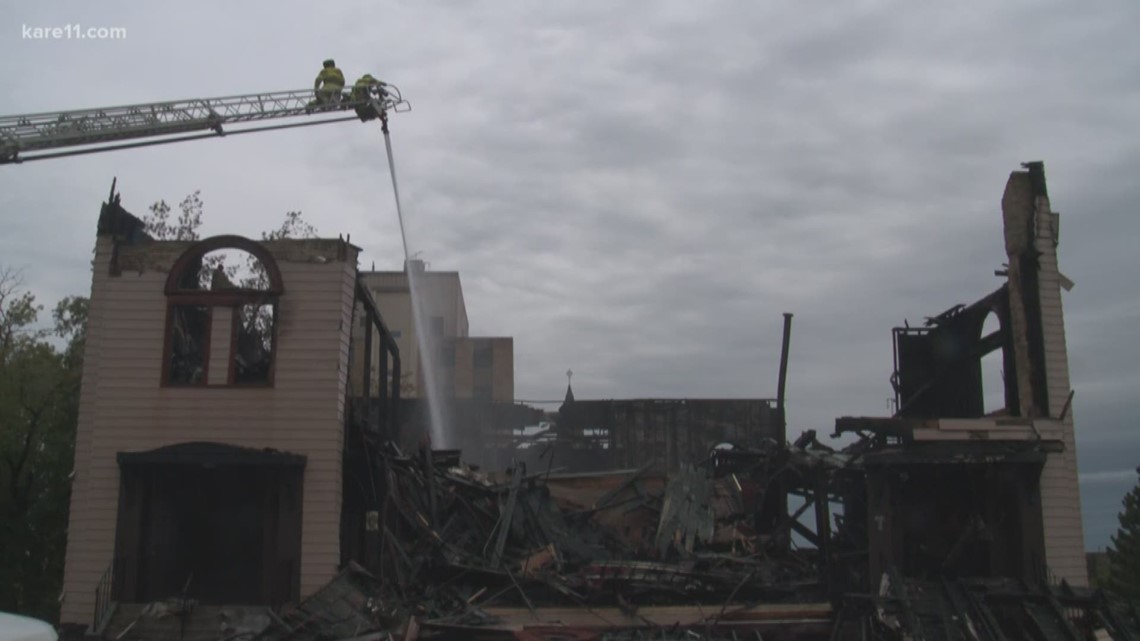 The Minneapolis and St. Paul Jewish Federations started an emergency fund to help rebuild the synagogue.
Construction of the Adas Israel synagogue dates back to 1902. The congregation's website describes Adas Israel as "an Orthodox/high Conservative congregation with a membership of 75.