MAPLEWOOD, Minnesota — An 11-year-old boy is recovering from serious bite wounds after being attacked by two pit bulls when he got off the school bus Monday afternoon.
"He's in a lot of pain," his mother Christina Frokjer said. "He's got multiple deep wounds in his legs."
The boy's name is Carter. He was still in the hospital Wednesday.
Frokjer says her son told her the dogs gave no warning. "He just said he seen them and he started to back away and they got him to the ground," she said. "If somebody wouldn't have stopped, who knows, because they weren't stopping. They weren't backing down," she said.
If two good Samaritans hadn't intervened the injuries could have been even worse. Ev Hanson-Florin, 70, says she'd never been to the Maplewood neighborhood before that day. She pulled over to adjust her GPS when she says she heard the boy's screams and saw the dogs on top of him.
"You have to do what you have to do," Hanson-Florin said. "I'm a grandmother and I couldn't leave him."
She got out of the car with an umbrella and began using the pointy end to jab at the dogs, eventually driving them away.
Meanwhile, John Lee who lives across the street on Price Avenue also heard the commotion.
"I don't know what hit me. I didn't think I just ran," he said. Lee says he started punching the dogs.
He described a ferocious attack with the dogs biting at the boy's legs and arms. "They might have killed him, I don't know," he said.
Between them, he and Hanson-Florin managed to fend off the attack long enough for Carter to get away. Then, at some point, one of the dogs turned on Lee.
"The boy got away and then he was coming at me. So I was trying to fend him off and then he got a good hold of my arm," he said. Lee suffered bite wounds and also went to the hospital to get bandaged.
Both heroes say they are glad they were there to intervene. "I guess God put me there for a reason," said Lee.
"Why are we in certain places at certain times," Hanson-Florin said. "I've never been on that street in my life." She sat with Carter until an ambulance came.
"I'm just very grateful for the neighbors to stop to help him," Carter's mom said.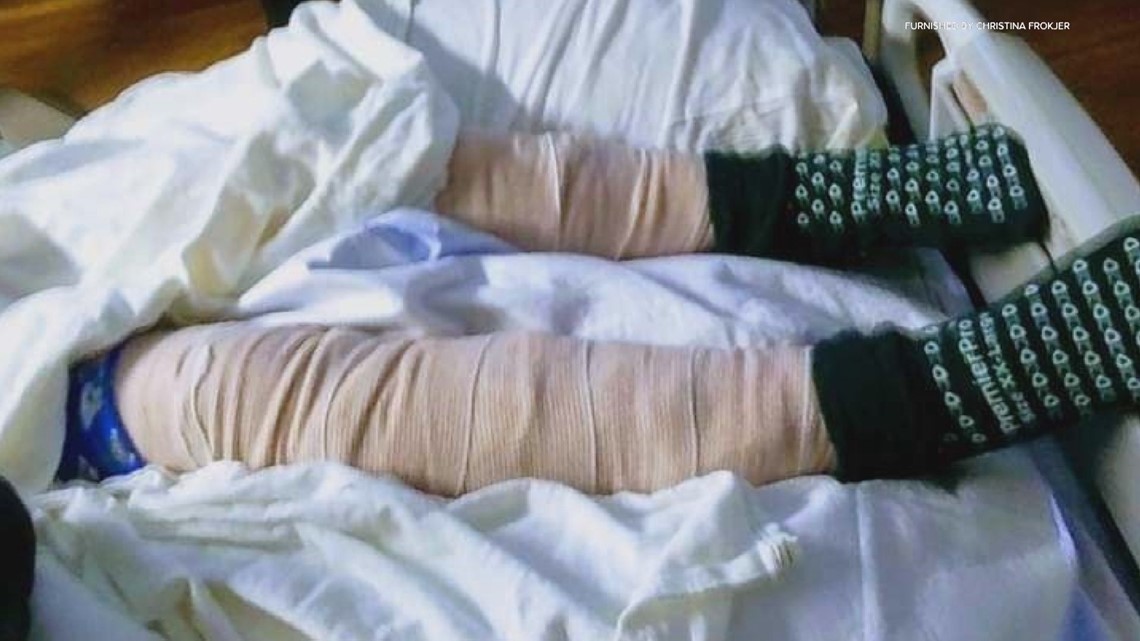 According to police, the dogs were in a fenced-in yard. The owner didn't realize the gate was open.
The dogs' owner told KARE 11 she is devastated. "I am sorry to the boy, his family and the man that helped," she said in a text message.
"I tried to do the right thing and have both dogs humanely put down when they were taken to animal control," she continued. "I don't want anyone that lives in the neighborhood to be afraid that an attack could happen again."
Lee was emotional when he heard the dogs had been euthanized. "It's all just sad," he said.
Frokjer was relieved. She says her son had no fear of pit bulls and in fact had wanted the family to get one, but she believes these particular dogs posed a danger. "You just can't put lives at risk you know when there's dogs out there that are that dangerous," she said.
Frokjer says her son is being brave and should be released from the hospital Thursday. She says she's grateful for the support they have received.