HOPKINS, Minn. — A trailer that had been stolen from a Boy Scout troop has been recovered by police.
The trailer was recovered after Blaine police did a traffic stop on a suspicious vehicle, arrested the driver on multiple arrest warrants and found out it was the stolen trailer.
There are a lot of lessons to be learned from the Boy Scouts.
"I'm trying to make a shelter for me to sleep in," Gabriel said. The plan for Saturday night for Gabriel and troop 254 was to throw a cardboard camping trip to raise awareness for the homeless population.
The boys wrestled against the wind with their cardboard boxes to build shelter while collecting food donations for the needy. It was a lesson learned the hard way, much like the one they learned a few weeks ago when their trailer was stolen.
"I believe it was October 28th. That weekend, I came to get the trailer and realized it was gone," Scout Master Jake Barber said. "The chain was clipped and someone stole it."
Barber said all the thieves left was a broken chain. Barber explained that the trailer held all of the troop's camping gear.
"12 tents, stoves, pots, propane tanks, tarps, rain flies, food we had in there, silverware," he listed. "Everything we use for camping. That's kind of our every time we go camping, we bring that with us and it has all of our gear in it."
Barber said police told him chances of getting the trailer back weren't looking so good, so he said he decided to turn this into an educational opportunity for his troop.
"We're learning a lot," he said. "We're learning to fund raise. They've had a lot of ideas on how to fund raise and make money and we're going to put those to use and do what we can to replace our trailer and our equipment."
As for the scouts themselves, they're taking it as a lesson in compassion.
"When someone steals something, maybe it's intentional," Gabriel said. "Maybe it's not. Whoever steals it just...you've got to learn how to forgive and hating is not the Boy Scout way."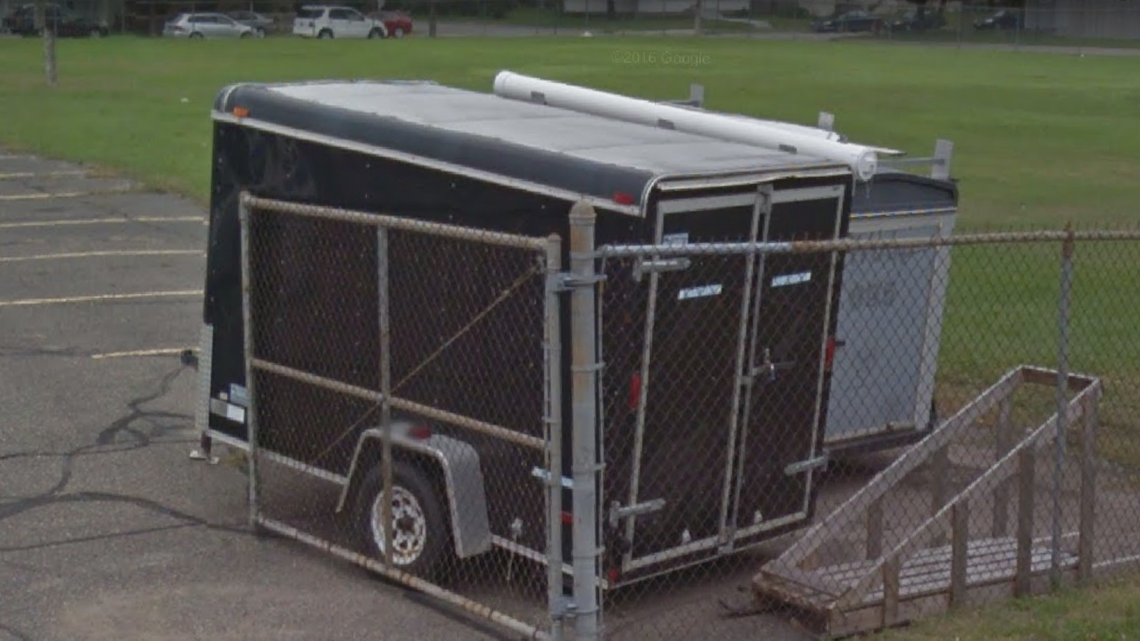 Find more videos on our KARE 11 YouTube channel.