ST. PAUL, Minn. - Nearly two years ago, Dave and Hannah Edwards went to their 5-year-old kindergartner's school, Nova Classical Academy in St. Paul, and asked for help.
Their child, at the time, was gender non-conforming and they wanted to talk to the teacher about how she could help with issues that might come up, such as bullying.
Good intentions came from both the family and the school at the beginning, but it quickly became a controversy when others found out and called in outside groups who took issue with all of the talks about gender identity in a school.
Shortly after that battle, the Edwards say they had another battle over her gender identity. It was following that, the child switched schools.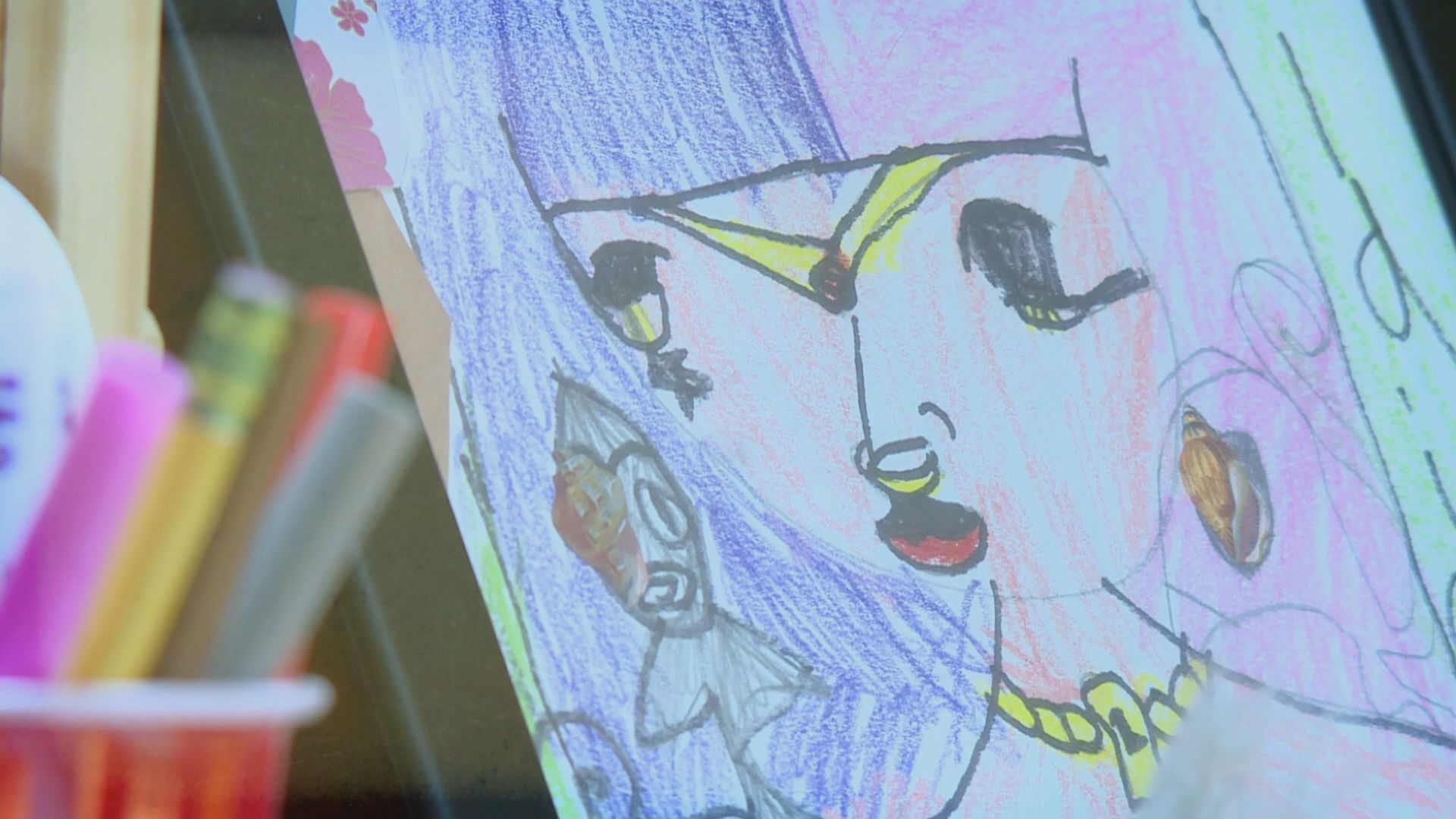 Months later, a probable cause finding by the St. Paul Department of Human Rights said that the child's rights had been violated which culminated in a settlement this week between the Edwards' and the school was reached.
Hannah and Dave's oldest is now a 7-year-old transgender girl on the brink of second grade.
"She's super bright, energetic and creative and she is always going 100mph. She's always drawing or waking up singing. She's just full of so much energy so happy," Hannah said in an interview Tuesday morning.
I can attest, spending a few hours with the little girl was as enlightening as it was exhausting. She's very smart and very confident and will have your head spinning with dance routines and photographic memory in retelling you of the books she's read.
"After she was able to communicate to us who she was and how she wanted to be treated everything kind of opened up," Dave echoed about his daughter.
Dave and Hannah are clear because they know some are questioning them, that their first born child's transition was a journey, not a reaction.
"This wasn't a day to day switch for us, it's something she was expressing in some form since she could talk and move," Dave said.
For about a year, Dave and Hannah and their daughter have lived the life after the social transition, meaning the time that their child began publicly identifying as female.
Over the last year, they have spoken countless times with their daughter about what she wants to be known and it hasn't always been as easy.
"We would ask her do you care if people know you are trans, do you want to share and up until the end of first grade she would say no and I think that has to do with her internalizing that kind of hate. That people would stop liking her if they knew," Dave said.
But the good news is that 7-year-old girl is a happy one tonight.
She's excited about second grade next month and the battle between a family and a school over policies about protecting trans kids has ended with the result being new policies on the books to protect transgender students at Nova.
A sweet ending, they say, to a bitter battle.
Nova Classical Academy issued the following statement regarding the settlement:
"As you may know, Nova Classical Academy was the subject of a complaint filed with the Saint Paul Department of Human Rights and Equal Economic Opportunity by the parents of a former student.
In May, the department found probable cause that the child was discriminated against on the basis of gender identity. While we strongly disagreed with the finding of probable cause, we did enter into confidential mediation with the complainants to resolve the complaint without a costly lawsuit.
With the help of a mediator, we have arrived at a settlement. Under the terms of the settlement, we have made minor revisions and clarifications to the gender inclusion policy that was adopted by Nova in May of 2016. Also, under the terms of the settlement agreement, Nova will pay damages of $120,000 to the complainants. Of that, $100,000 will be paid through Nova's insurance company.
Nova Classical Academy has never wavered in its commitment to providing a school environment free of discrimination of any kind, where every student feels safe, welcomed, accepted and valued. Nova's board, administrators, faculty and staff continue to work to deliver on this commitment for our students and all members of the Nova community."