MINNEAPOLIS, Minnesota — Nearly every day, you can find Chef Yia Vang cooking outside Sociable Cider Werks in northeast Minneapolis.
Vang and his staff operate Union Hmong Kitchen from a trailer out front as part of a residency.
"We say Hmong food isn't a type of food but it's a philosophy food, it's a way of thinking about food. So a lot of the dishes that we're doing here... is representation of my mom and dad's table and the dishes that we've learned... cooking from them," Vang said.
Vang was born in a Thai refugee camp and lived there with his family until they resettled in the Midwest. Vang started his career as a dishwasher, then cooking at Nighthawks, Borough and Spoon & Stable before starting Union Hmong Kitchen.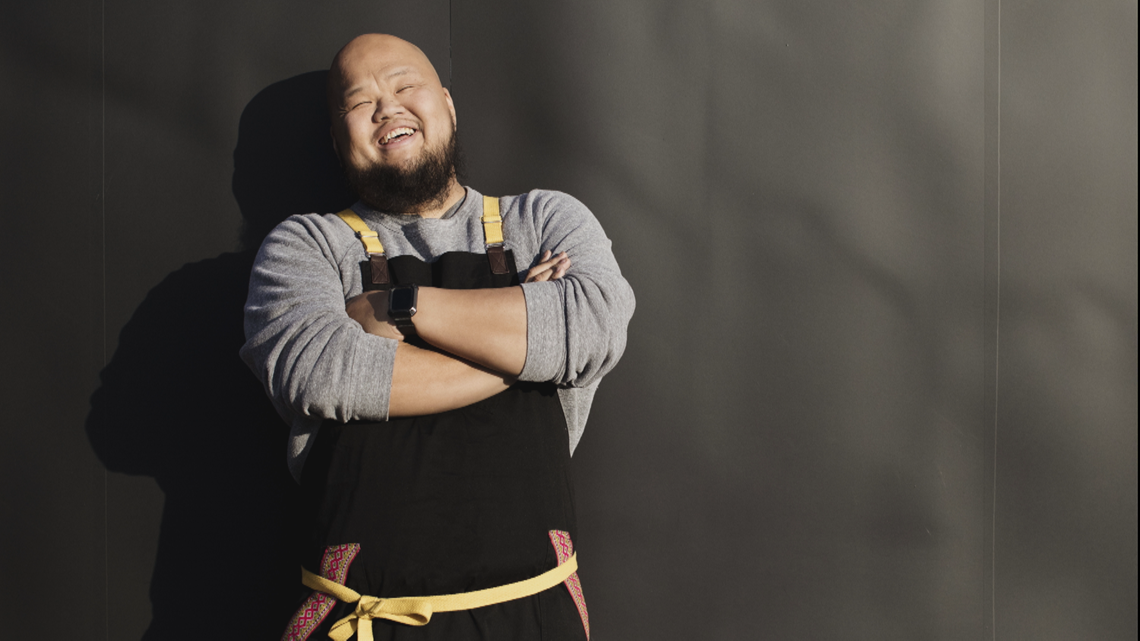 In 2016, Union Hmong Kitchen first appeared as a pop-up at other restaurants. Then in 2019, they landed the residency in a trailer outside Sociable Cider Werks. Now, Vang is planning on opening up his first brick-and-mortar restaurant called Vinai.
Ban Vinai is the name of the refugee camp where Vang was born.
"Vinai is a very important refugee camp for the Hmong people. From '75 to '92... about 90% of the people who went through Vinai were Hmong people. About 60,000 people went through there. And out of those 90%, a lot of them ended up here in the Midwest," Vang explained. "So to us, that name isn't just like a cool name but it actually has a deep rich meaning to us."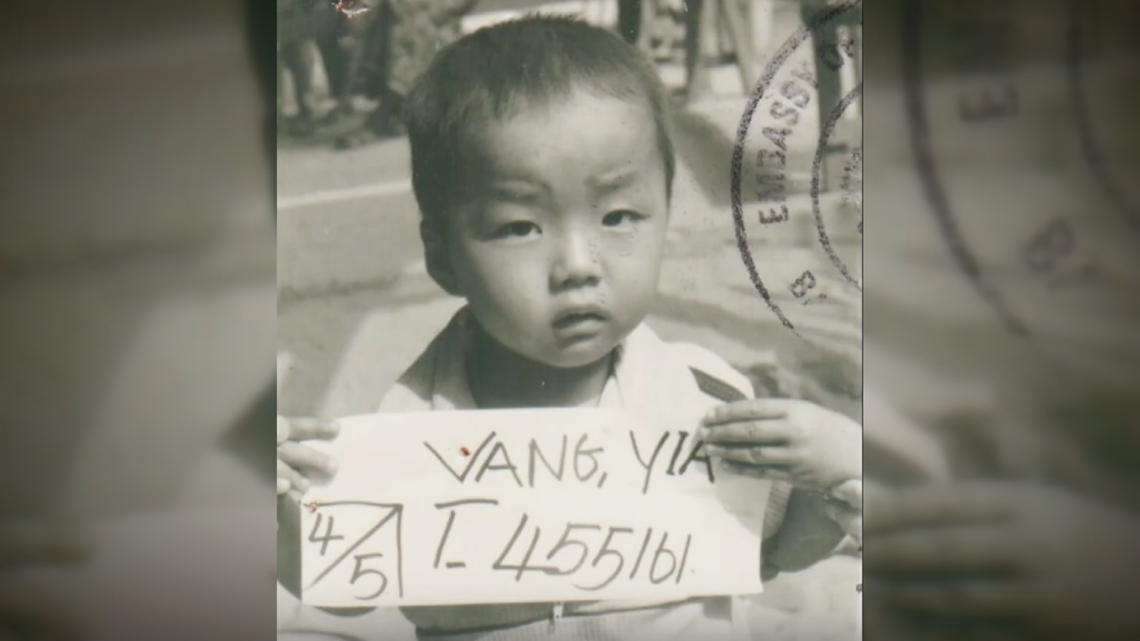 The Vinai restaurant will serve as a home for Vang's Hmong cuisine with a focus on communal dining.
"Hmong food, it has a big mix of Southeast Asian flavors. So you're talking Thai, Lao, Vietnamese... Cambodian... But really, I think that Hmong food really is about the reflection of the area that the Hmong people have settled in," Vang said.
To make the restaurant a reality, they've launched a Kickstarter to raise $75,000. Vang hopes to open the Twin Cities restaurant later in 2020.
"The money that we raise from the Kickstarter will go into our kitchen buildout. One of the big elements of what we want to do is cook over wood fire. My father taught me how to cook over wood fire, his father and their fathers, all they did was cook over wood fire. So we really want that to be kind of the centerpiece of our kitchen as a lot of the food will be coming off that wood fire," Vang said.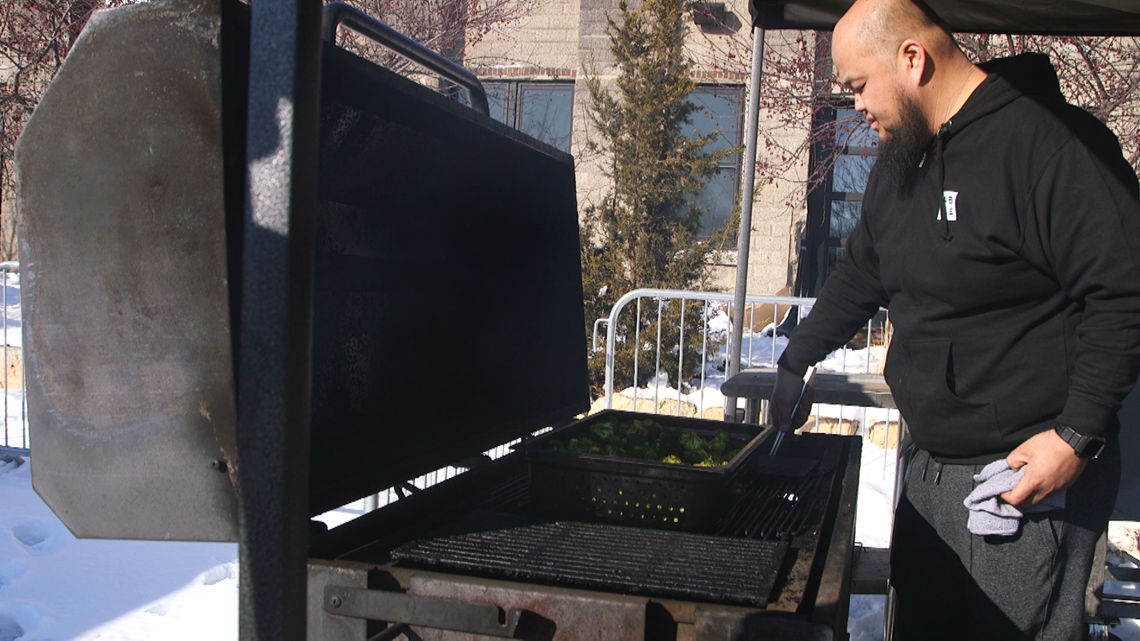 Vang's parents are at the heart of Vinai.
"I want it to echo the legacy of my mom and dad. So everything that they taught me about hospitality, love, comfort. Everything that they've made. They came here with nothing and they built a home for us and I want that legacy to be reflected out of that brick-and-mortar restaurant," Vang said.
Vinai's Kickstarter needs to reach its goal by Friday, March 6. There are different rewards depending on how much you pledge.
To help with fundraising, Vang will also be co-hosting pop-ups with some of the Twin Cities' favorite chefs.
Feb. 25:
Braise Menu Takeover in Milwaukee, WI
5 PM // Free to attend, meal a la carte, reservations possible
March 3:
Alma 7-9 PM // 30 seats // $60 tickets
James Beard award-winning chef Alex Roberts of the highly acclaimed Restaurant Alma opens up the private dining room for an intimate pop-up dining event with Yia and Executive Chef Lucas Rosenbrook, preparing a special evening of food that showcases his approach to cooking and focuses on Yia and Alma's shared emphasis on hospitality.
March 4:
Vinai Visits Cooks of Crocus Hill
6 - 8 PM // $80 tickets