MINNEAPOLIS, Minnesota — Every year, millions of dollars are raised for Minnesota nonprofits and schools as part of Give to the Max Day.
The 11th annual Give to the Max Day will take place on Nov. 14.
"It's something that creates a top-of-mind awareness for donors," said Jake Blumberg, executive director of GiveMN. "What we hear from organizations is that Give to the Max Day, for many of them, is one of the most important fundraising days of the year for them to be able to pursue their missions."
While the main event is the 24-hour fundraiser on Nov. 14, it starts with early giving on Nov. 1.
"Which means right now...you can make a donation through GiveMN.org to your favorite causes that you care about and they'll be what we call 'prize eligible.' They'll have an opportunity to have a $500 gift added to them or on Give to the Max Day, potentially have $1,000 or even $10,000 added to them," Blumberg said.
Over the course of 11 years, more than 12,000 organizations have received a total of more than $200 million through Give to the Max Day.
Last year alone, nearly 6,000 organizations received more than $21 million.
Ellie Fregni, co-founder and program manager at Hopewell Music Cooperative North, said they've been participating in Give to the Max Day since their nonprofit was first created eight years ago.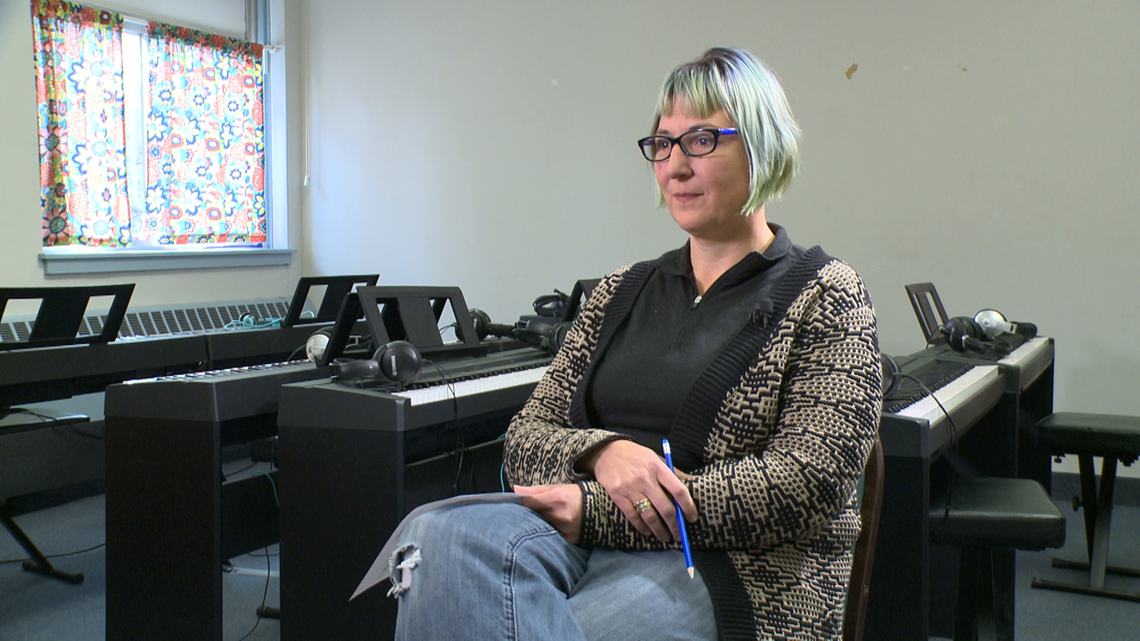 "Hopewell Music is a nonprofit music school in north Minneapolis. We serve people of all ages, all abilities and we offer our lessons on a sliding fee scale. So majority of our lessons are offered at a scholarship rate from free to $10 per lesson and we don't turn anyone away," Fregni said.
Hopewell Music is hoping to raise $6,000 through Give to the Max Day.
"That's enough to give six students lessons for an entire year, plus instrument rental, and it kicks off our year in giving campaign," Fregni said.
GiveMN tracks each county's most popular cause. Last year, Secondhand Hounds was the most popular in Hennepin County while in Ramsey County, Second Harvest Heartland came out on top. You can check out your county, here.
"Give to the Max Day is the largest grassroots giving day in the country," Blumberg said. "Our average gift is less than $140. That adds up to more than $21 million last year. That's a lot of people donating bit by bit to build a stronger community. 96% percent of our donors will support more than one organization when they Give to the Max."
People can search all the causes involved, here. Blumberg encourages people to not only support their favorites but consider donating to a new cause, as well.
Many organizations will also be holding events the week of Give to the Max Day.
Hopewell Music will have live music, including a performance from the faculty's Jazz Trio, at Wabasha Brewing Company in St. Paul on November 14, starting at 5:00 p.m. You can find all the Give to the Max Day events, here.