MINNEAPOLIS, Minnesota — As St. Paul educators and the district try to reach a contract agreement, in the middle of it all is a mediator.
Monday marked the twelfth mediation session between the St. Paul Federation of Educators and the district. The union said they had offered 31 proposals and filed for mediation in November.
The Bureau of Mediation Services has seven mediators that handle labor mediation for public agencies, employees and employers in the state of Minnesota. One of them is assigned to the case between the district and the union.
"There's an enormous amount of pressure on our mediators, not only in big cases but the small cases because everything that we do affects every family. So there's about 270,000 employees under contract in Minnesota that we are responsible for," Deputy Commissioner Mike Stockstead said.
While there are different types of mediation, Stockstead said labor mediation is a unique process.
"Our mediators have to have significant experience in the industry and almost become experts within their industry. So for example, for us, you can't even qualify for screening to be a labor mediator unless you've got seven years of direct advanced professional experience in labor relations with responsibility in contract negotiations and conflict resolution," Stockstead said.
For the Bureau of Mediation Services, the mediation process starts with laying out the ground work.
"So it's reviewing the law, reviewing the rules which govern what parties are actually allowed to do in mediation," Stockstead said.
While labor mediation is very specific, mediators from all backgrounds have the goal of helping parties reach resolutions.
"We've been following the situation at home and it's interesting to think about it from the perspective of a mediator," said Dawn Zugay, a St. Paul parent who is also the program director for Conflict Resolution Center (CRC) in Minneapolis.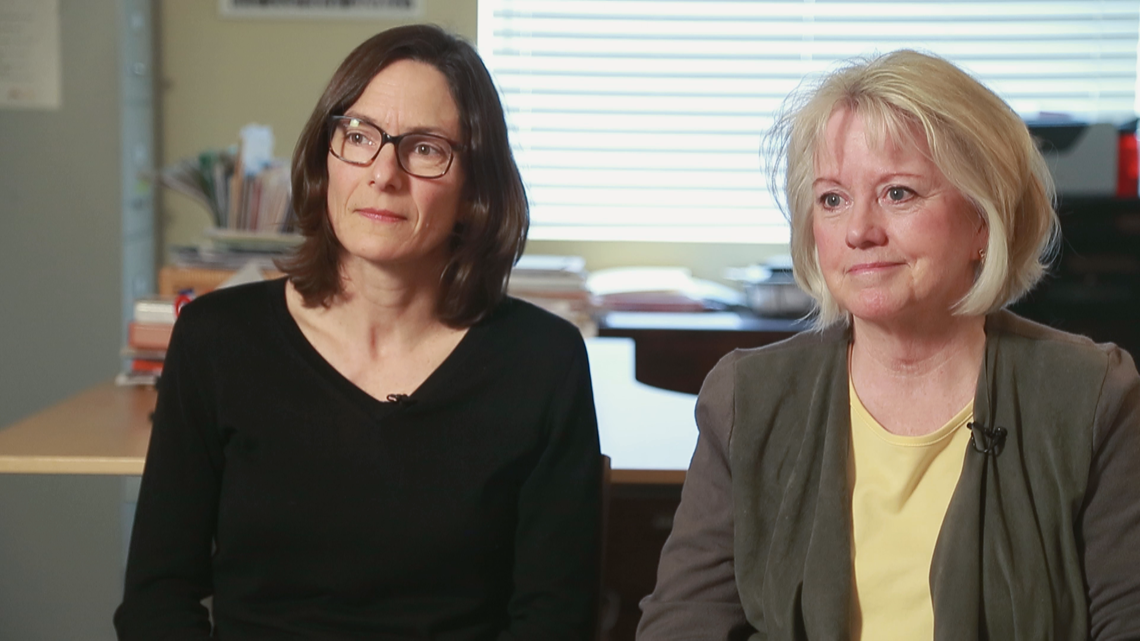 The nonprofit is a community mediation organization that also trains those interested in becoming mediators. They have about 100 volunteer mediators.
"I think one of the things that is essential is that you have a neutral mediator, somebody who is not an advocate for either of the sides but who is neutral and is going to help the parties find sort of that middle ground," Zugay said.
Zugay said it's important for parties to meet in a neutral space. Every mediation looks different but CRC's parties typically talk directly to each other. Stockstead at the Bureau of Mediation Services said their groups will typically meet together at first and then break into separate groups with the mediator moving between the two.
Mediators at CRC start off by giving both parties the chance to talk uninterrupted.
"Until people feel like they've really been heard, it's really hard for them to engage in a meaningful conversation because they're holding all that stuff that they haven't had a chance to say," said M.J. Bauer, executive director of CRC. "It's one of those sort of magical parts of mediation is you get to say exactly what it is that matters to you."
Both Zugay and Bauer said they try to help parties focus on their shared interests.
"Obviously in this situation with St. Paul Public Schools, everybody is interested in the best interest of the kids. It's just the two parties have a different position on what's involved there and there's a budgetary consideration," Bauer said. "Rather than focusing on the things that divide them, you focus on the things that unite them. Then that creative space opens up."
Bauer added, "We don't offer any opinions, we don't make any suggestions, we don't pass judgement. We really believe in self determination and that the parties can find that solution themselves."
CRC typically deals with smaller mediation cases, like between a tenant and landlord or employee and employer. But it gets more complicated when more people are involved.
"The more opinions you have, the more feelings you have, the more interests there are, makes it more challenging," Zugay said.