ST PAUL, Minnesota — On Feb. 24, 2022, Russia invaded Ukraine. Several days later, Oleh Ladan was crossing the border from Poland into Ukraine to defend his homeland.
"My parents raised me to love my homeland. I feel I have the means, and I have the resources, and I have the willpower to go back and help with whatever I can," Ladan said.
Oleh was born in Ukraine and grew up in Kyiv until he was 14 years old. He now lives in Brooklyn Park with his wife and two kids.
But last year in February, Oleh was traveling to London for work when Russian President Vladimir Putin declared war on Ukraine. Ladan spent two days in London before flying to Poland and walking across the border into Ukraine.
"In the first couple of months I was with the territorial defense battalion and then I started volunteering, mostly bringing vehicles for the Army and for the medics from Poland," Ladan said.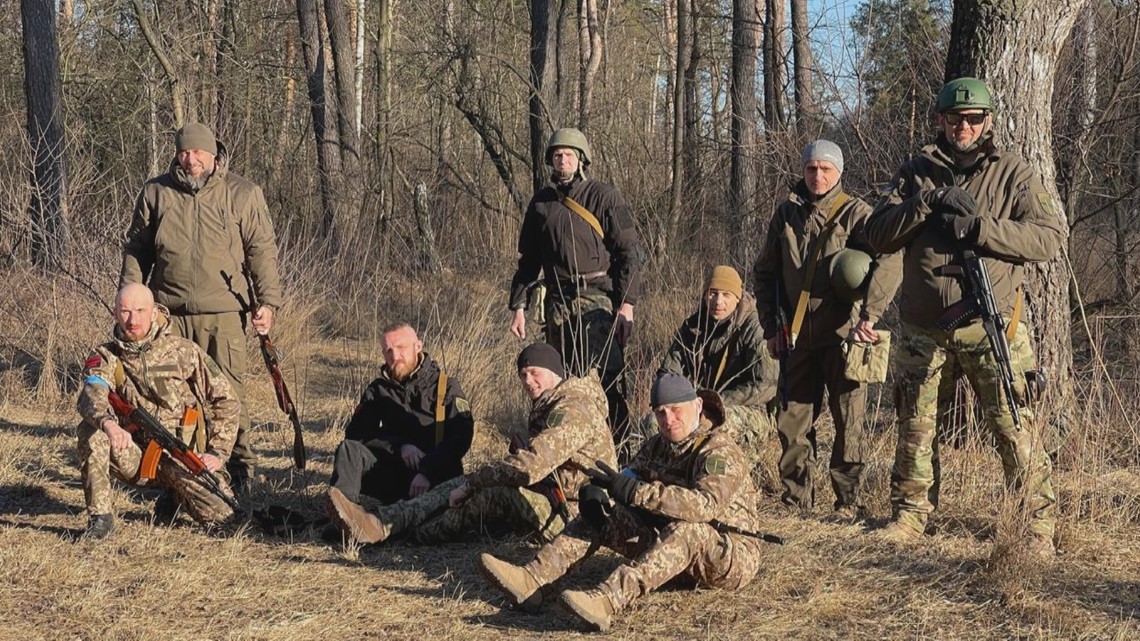 Ladan did not return home to Minnesota until the middle of June. He's been traveling back and forth ever since, helping with the war effort. Ladan returned from Kyiv on Saturday and plans to go back at the end of spring.
"Kyiv, it's mostly life as usual. People are outside and people do go out. They try to stay positive. When we do have the air sirens going and people go into the bomb shelters, as they come out they start donating for the war effort," Ladan said.
Ladan also does business in Ukraine through his company, Ukrainian Treasures. They work with sellers on Etsy and Amazon.
"It's been difficult. The volume of sales for Ukrainian sellers dropped by more than half but we're still going," Ladan said.
Reflecting on the past year, Ladan said, "I just hope that they don't forget that there's a war going on. I want them to know that we — Ukrainians in Ukraine and the community here — are very thankful for everything that Minnesota does."
Since the invasion, more than 14 million Ukrainians have fled their homes, according to the United Nations.
"I really hope that war ends in 2023," said Serhii Chubenko, through translator Ana Nikolaieva.
Nikolaieva serves as a private sponsorship guide for the Minnesota-based nonprofit Alight.
Chubenko, along with his wife and three kids, fled their home in Dnipro, Ukraine last March. The family stayed in Europe for a while before arriving in the U.S. in December.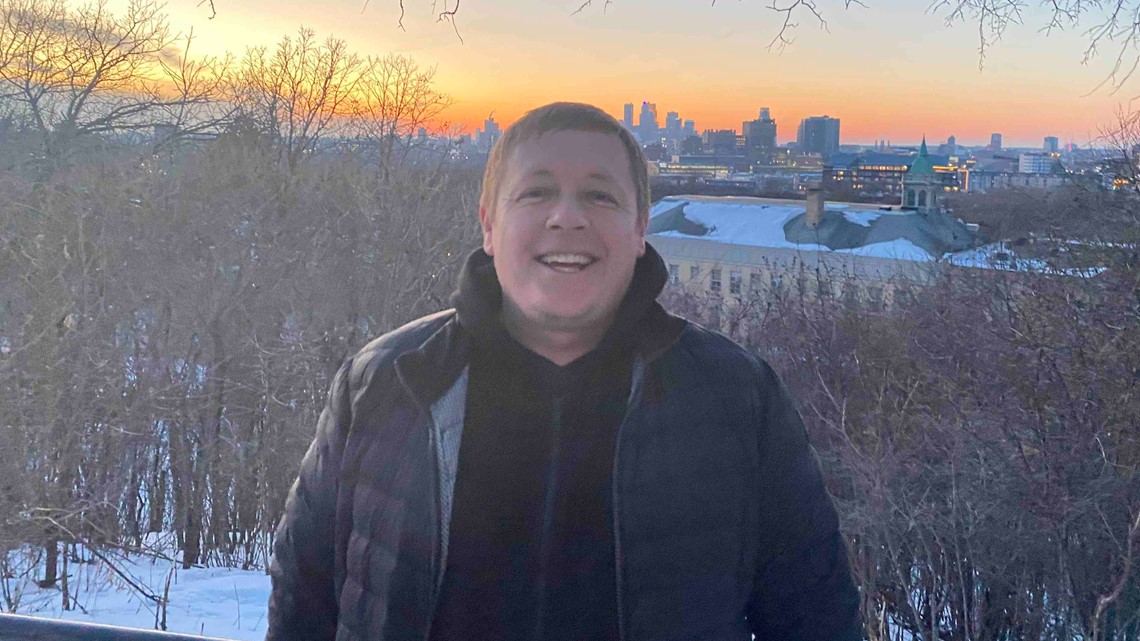 "Everybody expected that it wouldn't start and once it started, we all expected it to end in half-a-year, year," Chubenko said.
Chubenko and his family now live in St. Paul with the help of a sponsor. Alight then serves as support — not only for sponsors — but for Ukrainian families, becoming a part of their extended support network as they adjust to life in a new country.
For a family coming to the states, they must first find a sponsor here who agrees to support them during this time of transition. Those interested in sponsoring a family can learn more information, here.
Chubenko thanked everyone helping Ukraine, saying, "I really pray and hope that this war will end soon."