MINNEAPOLIS, Minnesota — When students head back to South High School in Minneapolis next week, before they even enter the building, they'll notice something new. It's a project classmates have been working on since the last school year.
"I think it's awesome. Students in this school can do anything... if they put their mind to it," said Abdirahman Abdikadir, an incoming junior.
A new mural stretches across an entire side of the school's building. The mural is done in a graphic style and includes portraits of South High students. Across the mural it says, "I'm not in this world simply to adapt to it, but rather to transform it"—a quote from Paulo Freire.
"When I come back next year and I see it, I'll be like, 'Yo, I made that," said Fatima Warsame, an incoming sophomore.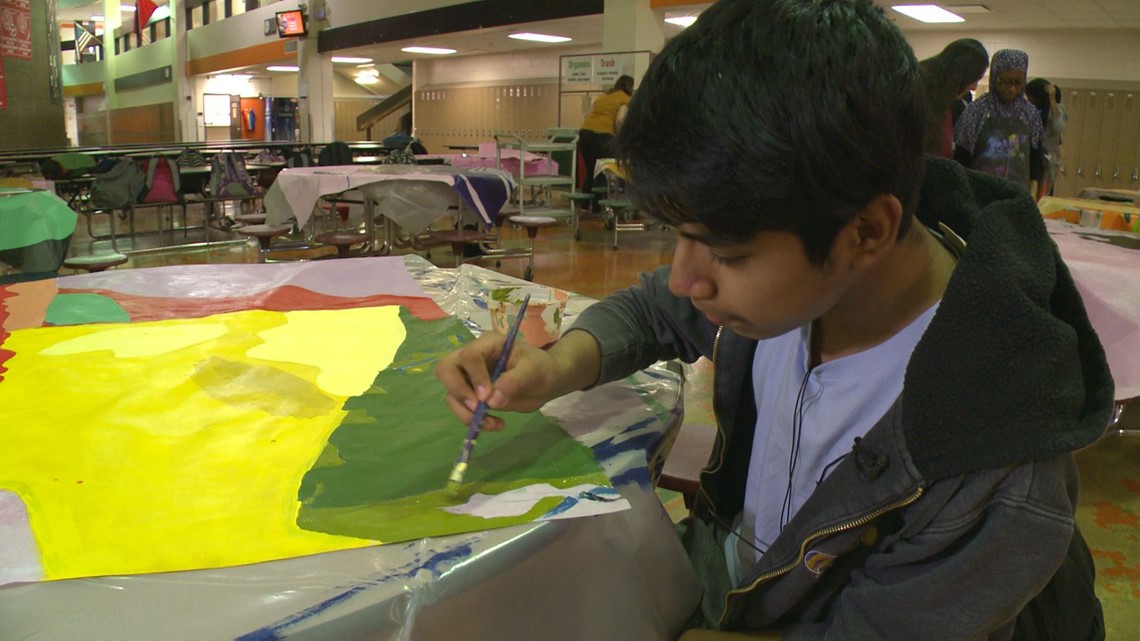 During the spring semester, students in one graphic design class and two painting classes learned about murals, mural design and mural painting. The classes were in collaboration with the Minneapolis-based GoodSpace Murals.
"Goodspace Murals is all about how to make public art more community-focused," said Greta McLain, owner of GoodSpace Murals. "Goodspace Murals is like the vehicle, the container, for this kind of big community public art to happen."
The mural was made possible thanks to a private funder. McLain says they also support schools interested in doing a mural with grant language so they can apply for different grants.
Students designed the mural, choosing to highlight issues important to them. Isabel Burciaga and her group chose to talk about gun violence.
"It's something that's kind of pushed underneath the rug by people and like forgotten," Burciaga said.
During the last three weeks of the semester, students painted pieces of the mural.
"There's all these different pieces of canvas. It's called the parachute cloth method of making murals," McLain explained.
Students worked on 90 different pieces of cloth. GoodSpace Murals staff would put them on tables in the cafeteria and then students would paint different segments.
"Yeah, it's like paint by numbers basically," student Ivan Tiempos Gochez said.
"There's just such an invitation to have success," McLain said. "As they do it as a big coloring book, and don't think about it, they end up getting really good at painting."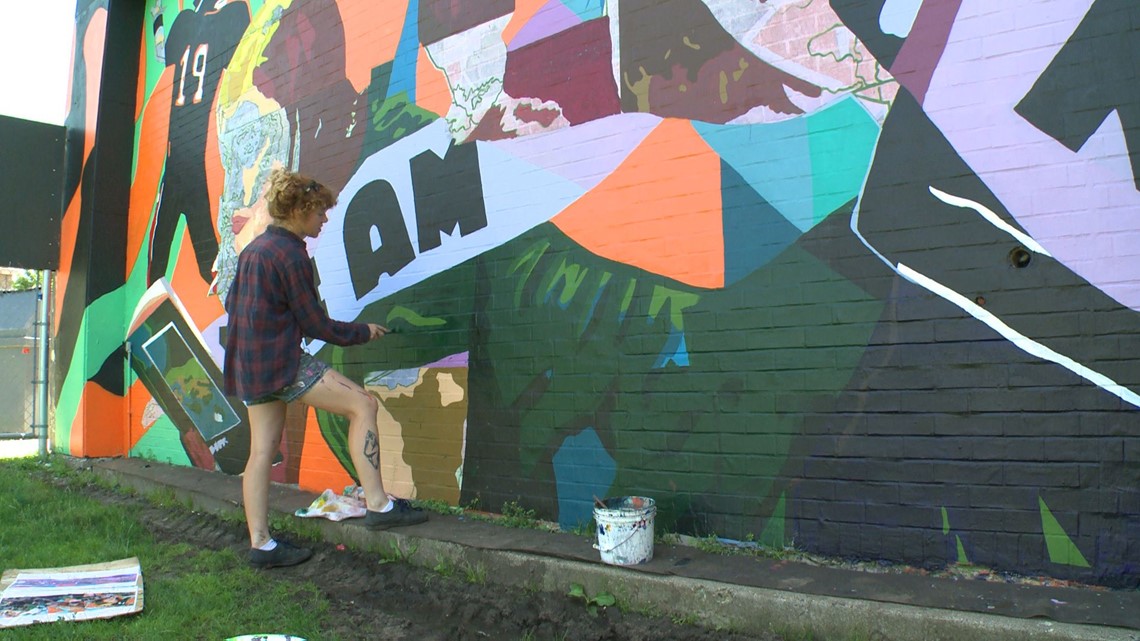 When asked if he considers himself artistic, Tiempos Gochez said, "Now that I have like actual paint and all this, yeah, I do sort of."
This past school year was the last for South High Principal Ray Aponte. Before he retired, he helped paint part of the mural.
"I'm always interested in these kinds of projects. Projects where it involves large numbers of students. Because it affects how people feel about the school and that's important to me as a principal," Aponte said.
Burciaga added, "It'll be pretty amazing looking at it and being like, 'Wow, our class did this. The classes did this and left our mark here.'"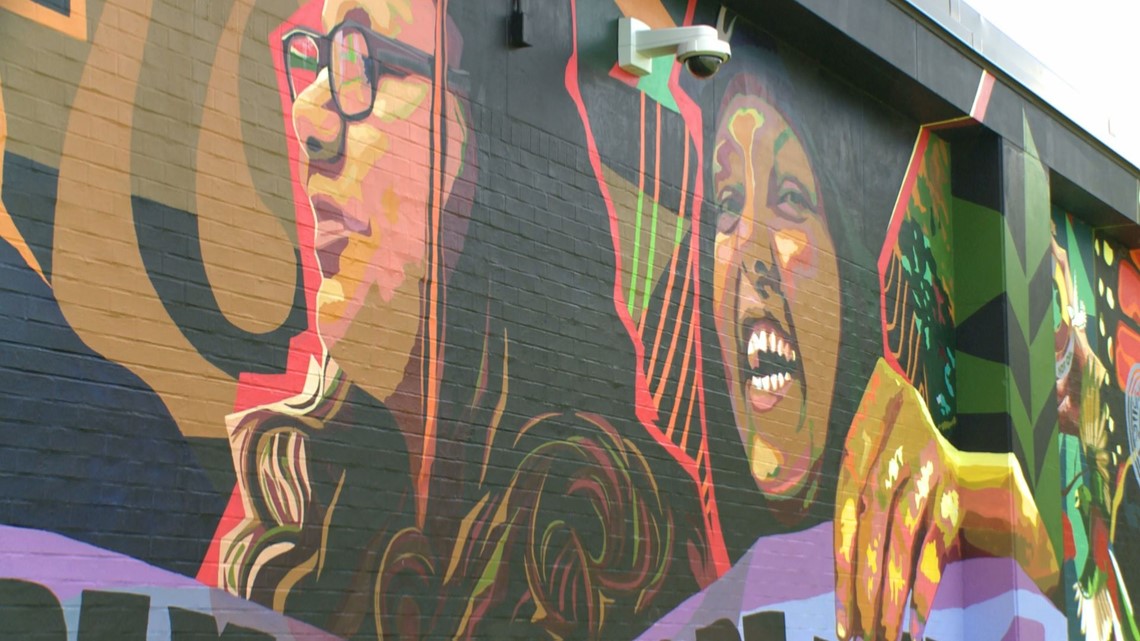 During the summer, GoodSpace Murals staff installed the mural. The sheets are put up like permanent wallpaper. Staff then paint on the finishing touches.
"Getting it really nice, and crisp, and just looking good," said Liv Novotny, a painter for GoodSpace Murals.
The mural is now ready for the new school year—South High's first without Aponte. But students paid tribute to him, adding a coquí frog to the mural.
"The frog, it represents him because he's from Puerto Rico and this type of frog is only in Puerto Rico... It's kind of like whispering into the ear of the tiger, like giving advice, passing it on. That's my favorite. I love the frog," Novotny said.
When asked if he thinks the mural represents South High students' values, Abdikadir looked at it and said, "Definitely."
The mural shows a student holding a sign that says "All are welcome." And at the very end of the building, the name of mural appears: "They Come From South."