MINNEAPOLIS - On Aug. 1, 2007 at 6:05 p.m., at least 158 people were situated atop the Interstate 35W bridge that stretched across the Mississippi River.
They included people on their way home from work, on their way to a Twins game, a bus full of children and staff returning from a summer program field trip, commercial truck drivers and construction workers making scheduled repairs to the bridge.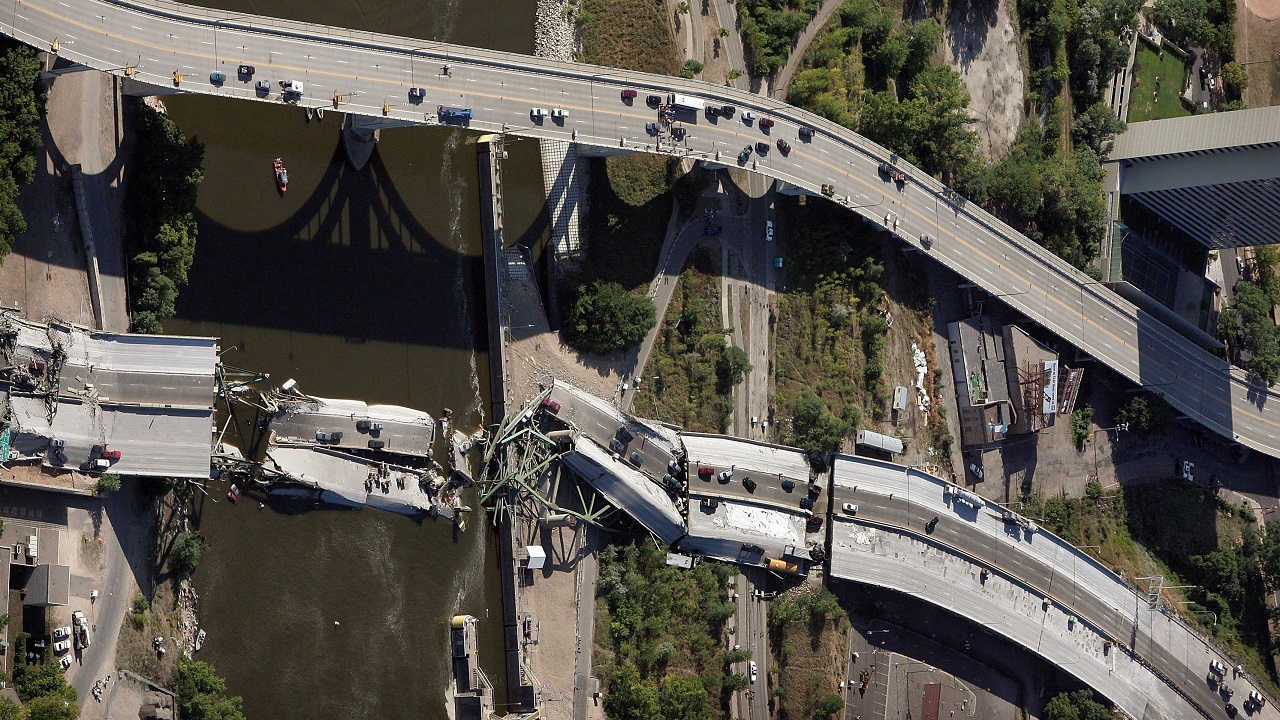 Ten years after the bridge collapsed, killing 13 of those people, the incident continues to affect the 145 who survived. Some live in daily pain. Some used the near-death experience to make their lives better. Ten survivors sat down with KARE 11 News to share where they were that day, how it affected them and where they are now.
Arrianna Merritt, who was 11 years old at the time: "I was also on the bridge. My mom was the bus driver. I remember hating the heat. The heat was unbearable. It was sticky. It was hot, and did not want to be on the bus any longer than I had to, but traffic kept moving slower and slower."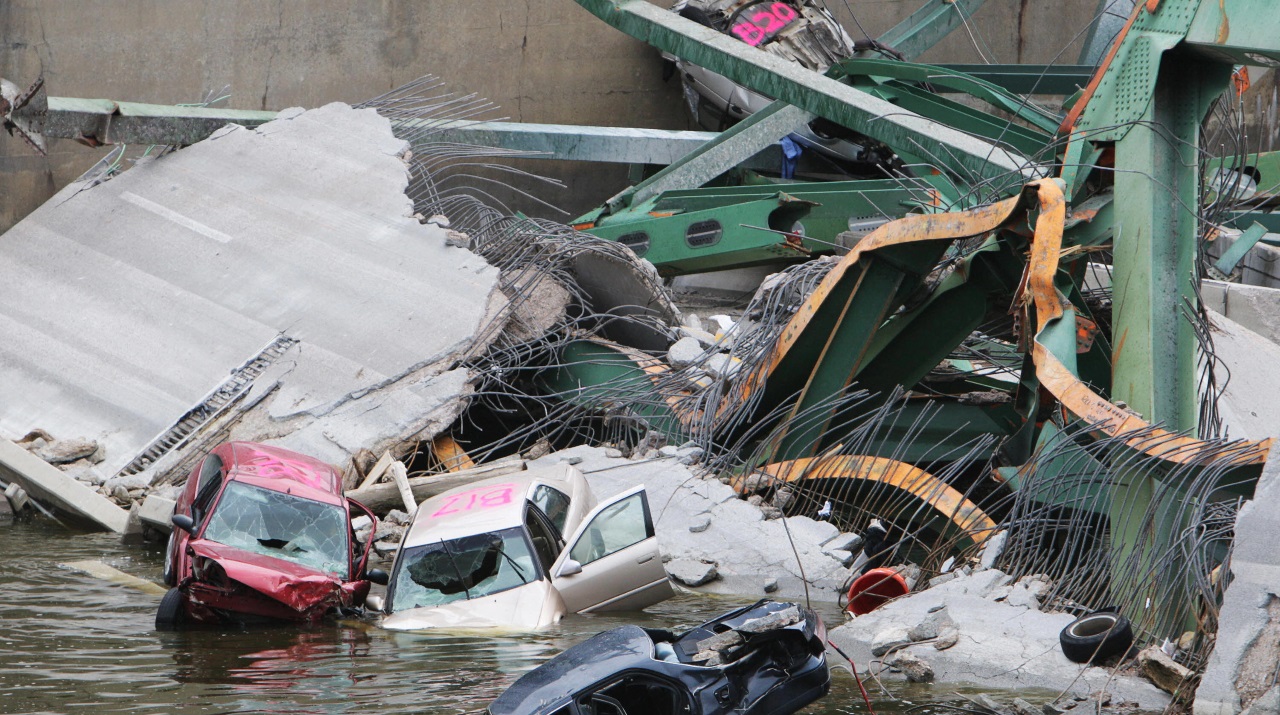 Lindsay Walz: "I was driving southbound heading home to Minneapolis after a day of work. I worked in Shoreview at the time working with youth. I was in la-la land on the drive home, thinking about the days ahead."
Justin Mishler: "I was on the phone with my wife. I was trying to tell her about my day, that I had not the greatest day of work."
Andy Gannon: "Actually, I was in a great mood because late in the afternoon, I closed a big deal at the company I was working at. At that moment, I was kind of like the hero at the office, and it was the best moment of my professional career at this company."
Paula Coulter, who was in a van with her husband Brad and daughters Brandi and Brianna: "We were on the bridge that day to meet my sisters and their families in Roseville at Joe Senser's for a burger and a beer."
Alicia Harris: "I was on my way to pick up my daughter from grandma and grandpa's. It was a beautiful, hot August day. Sunny outside and there was a lot of traffic."
The collapse
Mishler: "I know I drove over a seam and the bridge started to bounce, like a lot."
Walz: "I heard a very loud metal sound. I thought something very large and metal had dropped, had snapped, had … something. I kind of assumed I was right over the gusset plate that broke, because my car just started to nosedive into the water."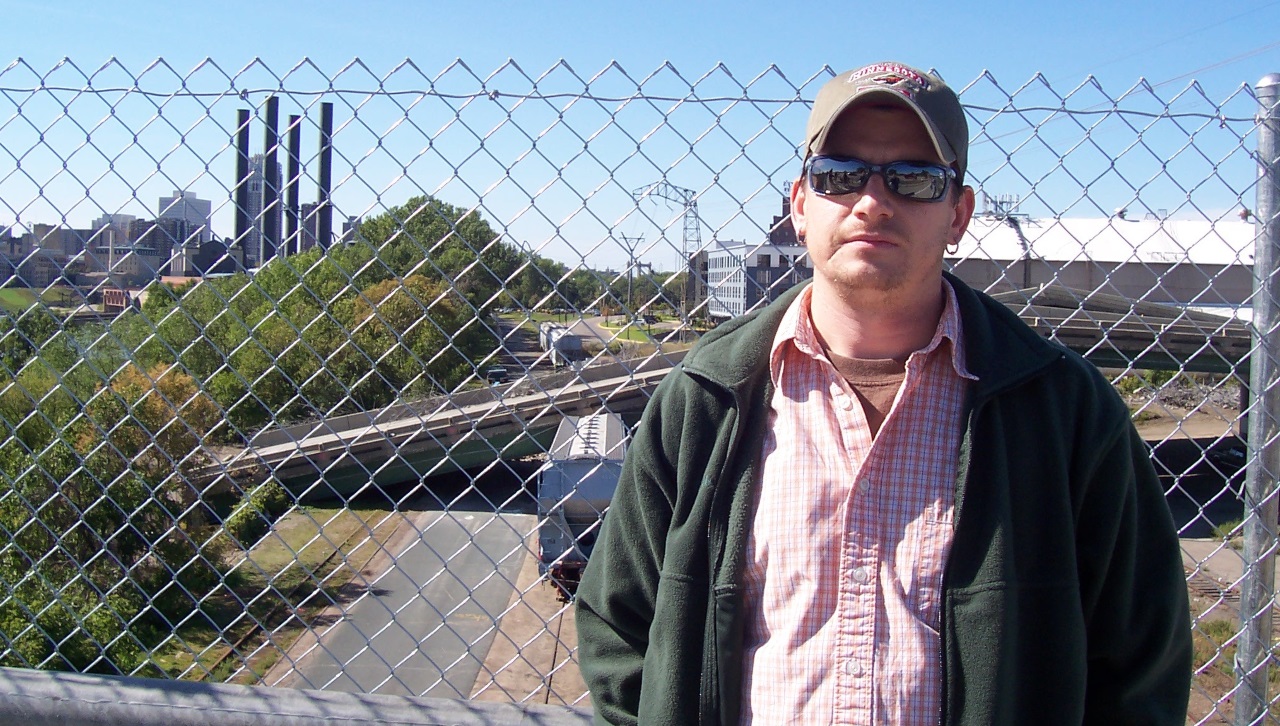 Kim Dahl: "All of the sudden it was like someone took a blanket and lifted it up. We were like free falling. And I can remember Julie asking me, Kim, where are you taking us? And we went up again and we slammed down again. And it was like this huge dust cloud."
Julie Graves, the youth program manager at Waite House, which chartered the bus for the field trip: "It was kind of like a drop where you're on a roller coaster and your stomach kind of drops. But then we'd catch up with the pavement I think and kind of hit it. And then that happened a couple times until we just fell. I couldn't tell what was going on. My first thought was that the world was ending because I couldn't see what was going on. And we were falling down."
Gannon: "I looked up and the north end actually buckled up. Concrete buckled up wave by wave lifting cars up. And that's when I knew. I actually thought I was going to die. This is coming to get me and we're all going to die."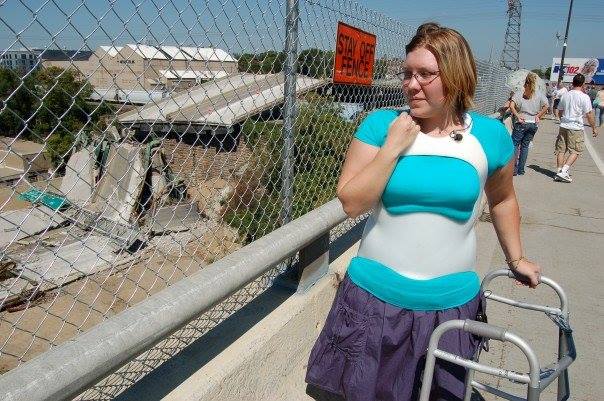 The escape
Harris: "Where the bridge broke in front of me, there were cars that were falling nose first, and cars that were falling backwards. I remember falling, then I remember waking up under water. The driver side window I'm assuming shattered from the impact of the fall. I was able to get out there, swim to the surface and that's when I looked around and saw rubble. The first thing I thought about when it happened is my daughter, and what she's going to do without a mom. And I was just worried for her and what her future was going to be like without me. And then you wake up, and you're still alive."
Gannon: "My life flashed before me, which is an amazing thing to have happened to you. Then you start to realize your life was not complete. There were things you still wanted to do. When it landed it was the loudest thud the loudest noise I've ever heard in my life. After the dust cleared, there was this 3-5 seconds of eerie complete silence, and I don't know how to describe it, but you couldn't hear birds, you couldn't hear the wind, you couldn't hear anybody. Then it went from quiet to complete chaos, and I could hear screams. So I grabbed my phone to call my wife, and basically it was a goodbye call. I left a voicemail, I stood there, I could hear the kids on the bus screaming, I could hear people in front of me, the people behind me, it was just horrifying."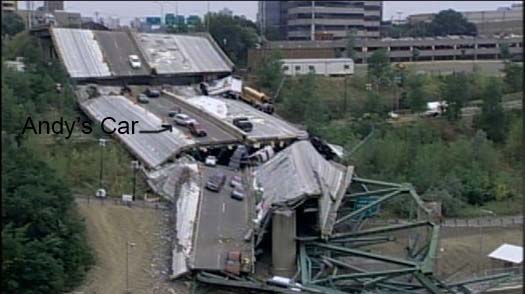 Kim Dahl: "It was such a flash and so quick. That we didn't know what was happening or what was going on. And all I could think was that these kids are on the bus, my first reaction was to just hang on to the wheel and put my foot on the brake. Because wherever we were going to land, I wasn't going to let the bus move. The truck next to me was on fire, and I could feel the heat. And I was worried that the truck was going to explode next to me. So I made sure the kids were getting off and my kids were getting off, because if something were to happen to me, it wouldn't have been them or none of the kids on the bus. My two kids on the bus were crying and they didn't want to leave me. And I turned around and told them they need to get off the bus. I will get off as soon as I can, because I was pinned in my seatbelt. I couldn't move."
Merritt: "I did not want to leave without my mother. And she turned and looked at me and said, 'You need to get off this bus, now.' I stopped and stared back at the bus waiting, kind of wondering what was going to happen next. Wondering if my mom was actually going to come off the bus or not. I was bawling at that point. I had tears down my face. I was really upset. I was getting panicked. Mom was still on the bus."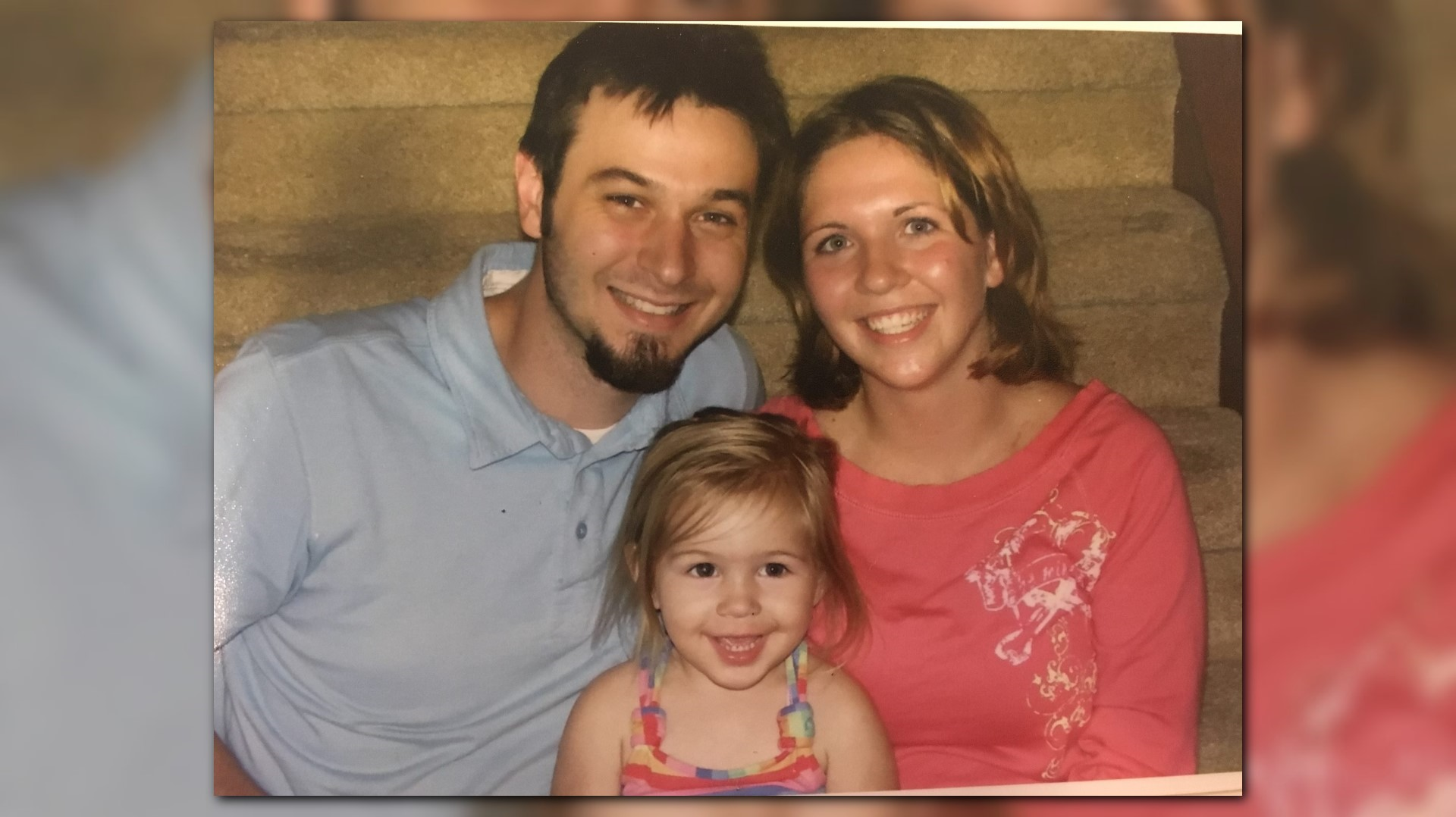 Kim Dahl: "The bus kind of did like a shift, I could feel it move a little bit. Then my seatbelt released and I was able to push the button and get off."
Olivia Reynolds, who was 12 years old: "So we're all just looking and staring at this big bridge that had fallen, with us on it, and all the sudden the Tastee truck started on fire and a lot of the kids started getting really scared."
David Dahl, son of Kim Dahl, who was 5 at the time: "That truck next to us, the guy, previously he waved to all the kids. Honked his horn at all the kids. And three minutes later to see his truck destroyed, it was a lot."
Gannon: "I went and tried to help the Tastee Bread truck driver. But I couldn't help him. The concrete had crushed his cab. It's tough. He didn't make it."
Walz: "As my car went into the water, water came up into my car. I have this very clear memory of unbuckling my seatbelt. And starting to push. I pushed on everything. I didn't know what I was pushing on, because it was murky. At some point, my body started having the instinct to gasp. And so I started to swallow the water. I knew there was no physical way for someone to get to me. I was really shifting from how do I get myself out of this, to how do I accept that this is it. How do I say my goodbyes? I started to accept that this was it. Started to shift from fighting to accepting. And I thought that was it, and I was just waiting to die. I felt a bright light, and the next thing I knew, I was floating. I knew I was beyond the confines of my car. I kicked to the surface of the water and hoped that I was still alive. And reached the surface. I don't know how I made it to the surface, but I did."
The effects
Percy Wunderlich: "My daughter Liz was on the I-35W bridge when it collapsed. She was on a section that had dropped five stories into the Mississippi river. It turned out she had three compressed vertebrae. She was physically shorter because of the compressed vertibrae. Liz was a beautiful young lady inside and out. She stood up when wrongs were being committed. Took care of her brother who has some special needs. It changed her so dramatically. The pain she was in. She was on medication and I believe she was self-medicating as well. She went out and had a couple of drinks. And I believe that, with the combination of the new medication, she just didn't wake up. Without a doubt. There's no doubt she would be alive today if she hadn't been on that bridge."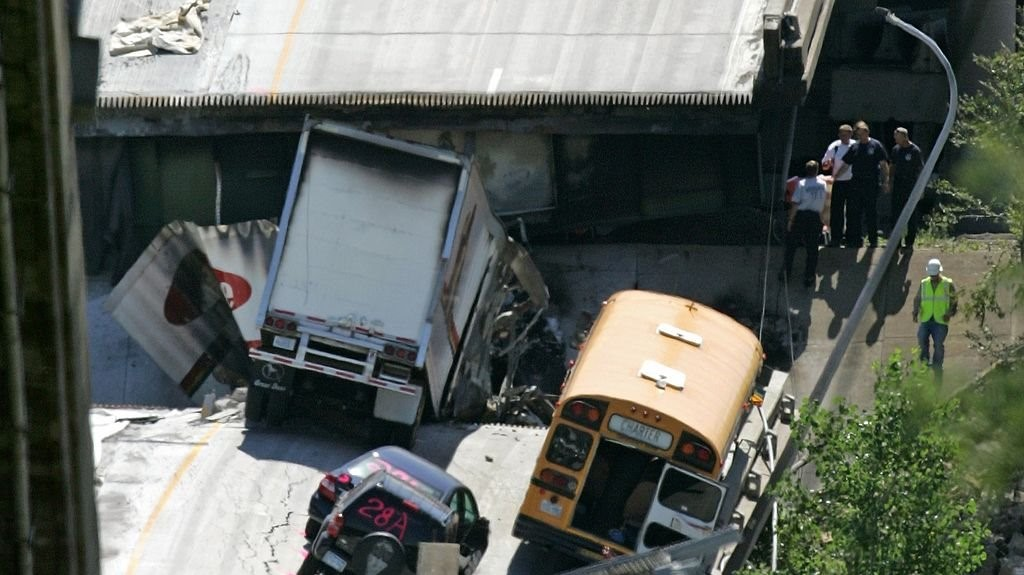 His daughter Liz Wunderlich died in May 2011.
Walz: "It's something I think about in every situation I'm in. I'm constantly aware of how to survive. I have these made-up stories of how to survive. If I drive over the bridge again, I have to have my window open because then I can easily survive that."
Harris: "Physically, I have pain every day. I was going over a bridge that had construction one time and it sent me into a straight panic attack. Mall of America, you're in the upper levels and the floor bounces. And that's normal, but I can't handle that. I notice it. I bet 90 percent of people don't notice it. Overcoming trauma is hard. Overcoming PTSD is hard. Dealing with anxiety is hard. You might not see it. I tend to be a very bubbly person. I smile through hard times. But it is hard."
Kim Dahl: "I'm not able to work anymore, and my body's shot, and I'm young, you know? But you live every day to the fullest the best you can. I have not gone over the bridge at all. I get to close to the area, but it makes me sick. Nauseous. They didn't get a chance to make it over the bridge, why should I get that chance, you know? I still have PTSD. Train bridges. Trains affect me. Storms. Kids screaming. I live by a park. Sometimes I catch myself looking out the window like why are these kids screaming?"
Where are they now
Graves: "I've worked at Waite House for 15 years. I was here before the bridge collapse, I was here after. Working with kids gives me life. Gives me energy."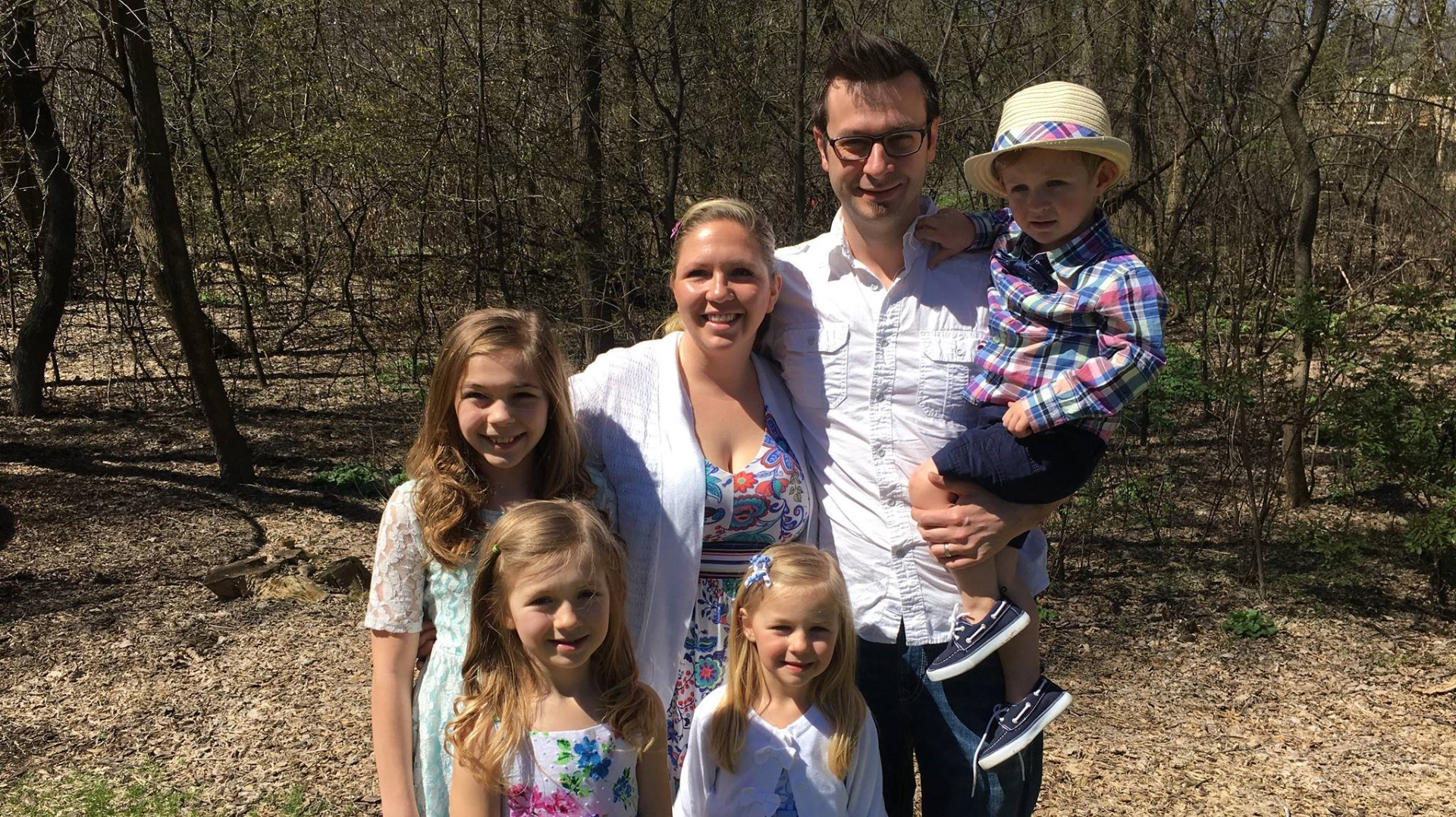 Reynolds: "Right now I have a 3-year-old son. He's the love of my life. The light of my life as well. I'm going back to school. I'm just pushing forward for a better life for me and my son."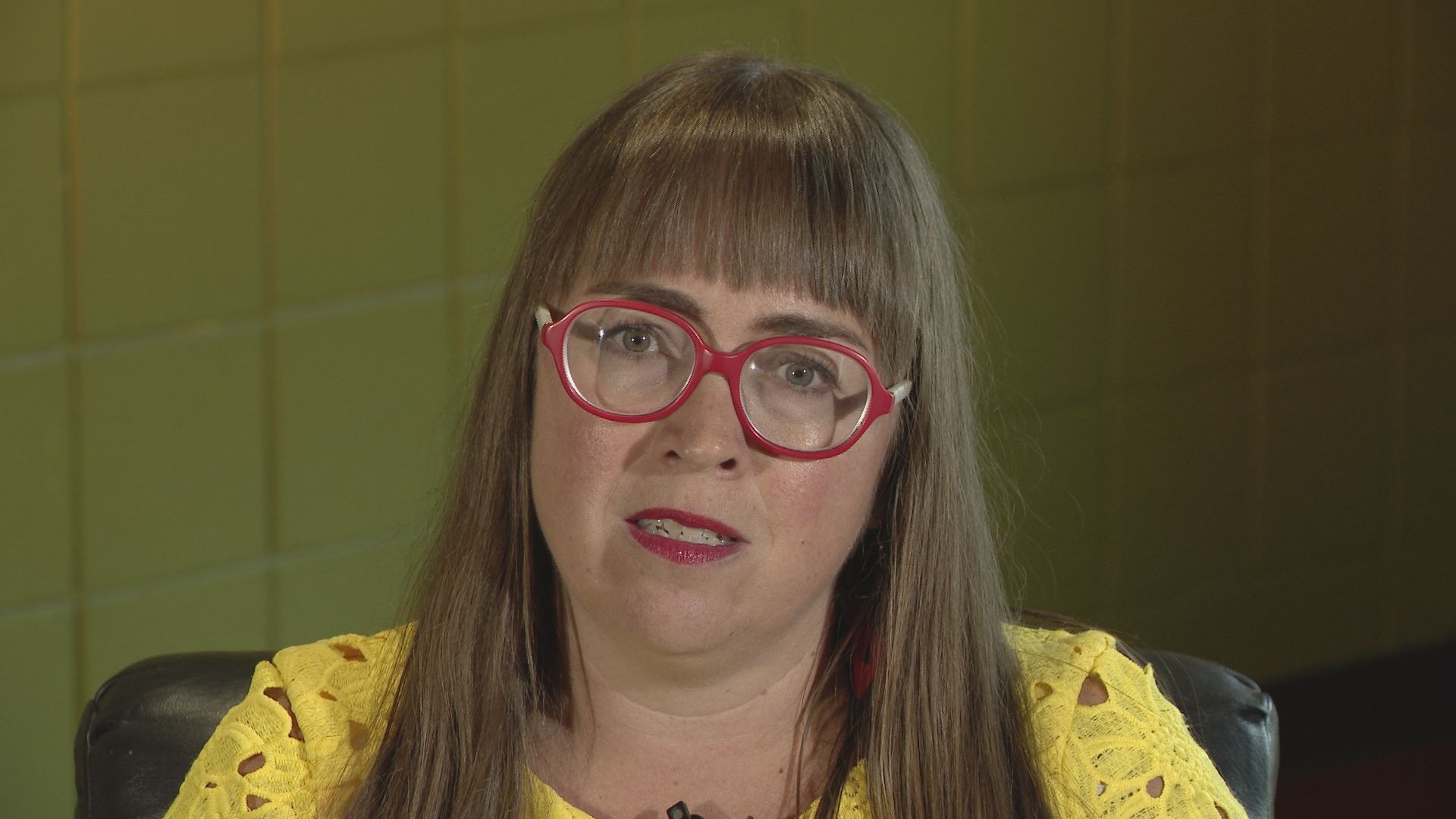 Harris: "I don't really care about climbing the corporate ladder anymore. I get to be home with my kids. I throw crazy birthday parties. I care more about backyard barbecues with friends."
Gannon: "I've taken it upon myself to just be a better person. I don't sweat the small things. I think it showed me the value of life, and the importance of treating people with respect and compassion. Give people the benefit of the doubt, and do the things you want to do. And make sure you tell people you love them."
Mishler: "So now, every time I leave the house, every time I get off the phone, it's I love you. You don't take loved ones for granted."
Merritt: "I am currently going to college for nursing. After the bridge, I took EMT, emergency and first responder and fell in love with it. Every day you kind of look back and say what if I didn't have what I have now? What if I didn't make it? What if I was more severe than it actually was? All the what ifs in life. And then you realize you're here today. You got to make it last. You got to make a difference. You've got to push yourself to live."