BURNSVILLE, Minn. — Tuesday afternoon, a few Minnesotans arrived in Georgia ahead of Hurricane Dorian; they are preparing to help communities impacted by the storm.
"That gets us in a good position to be able to start planning, reaching out to our volunteers, but also be within that day's drive so we can start assessing the damage and seeing where we want to go ahead and staff work," said Dorothy Maples, operations director for NECHAMA.
NECHAMA Jewish Response to Disaster is a national disaster response and relief nonprofit—focused mostly on tornadoes, floods and hurricanes.
They took about a third of their tools and equipment to help with Dorian relief.
NECHAMA focuses mostly on low-income communities. Volunteers do everything from clearing trees to muck and gut work on homes touched by flood waters.
"If they were to go do this on their own and pay someone to come, it would be anywhere from $15,000 to $25,000. We do it for free and we can do it for about $1,500 per home by leveraging our volunteers and donations that come in from folks that want to assist," said David Kaplan, NECHAMA executive director.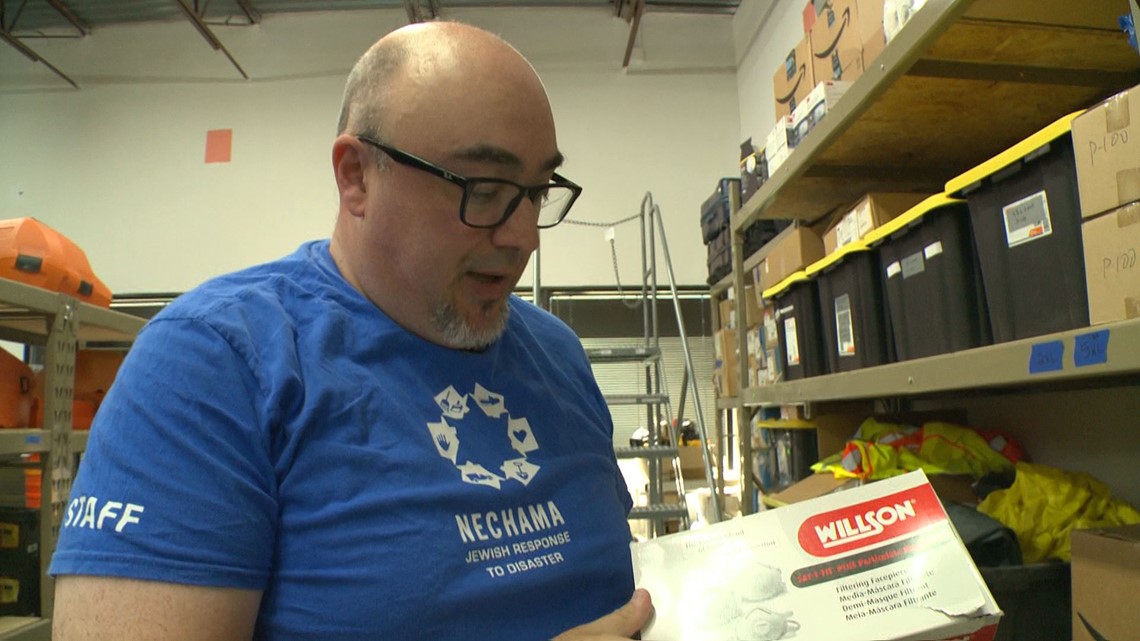 In the past two years, NECHAMA has responded to every major hurricane in the U.S. They just ended operations in Puerto Rico about three weeks ago. After a short break, they're now back on the move.
"That was the first three weeks we haven't been active in almost 2.5 years. The last couple of years have just been unprecedented," Kaplan said.
Kaplan said they work with close to 1,500 volunteers per year.
"While our name is NECHAMA Jewish Response to Disaster—NECHAMA means 'comfort' in Hebrew—we're not a religious organization. We're based on a Jewish concept called 'tikkun olam' which roughly translates to 'repair the world'—this belief that we all have responsibility to leave the world a better place than we found it," Kaplan said.
Kaplan said they'll have a better idea of where they'll be in the next couple of days. They plan on adding 4-6 additional staff members, on top of volunteers. Typically, they have 20-40 volunteers per day out in the field. You do not need experience to volunteer.
"The track is showing that it's going to hug the coast which means anywhere on the north end of that storm, you're going to see a lot of storm surge coming in. You're going to see a lot of flooding... we're anticipating at least one month, if not longer, of a deployment into the region to assist," Kaplan said.
Kaplan said they need volunteers and monetary donations. If you want to help, you can find more information here.