Most families will rely on photography to capture moments and document their history of growth and change.
But for one Twin Cities family, pictures also prove a child's perseverance, while showing a journey the entire family has traveled for the last 12 years.
"It was Christmas of '06, and we were putting stuff away. And in the kitchen I would notice, you know, a cat eye, in the headlights of a car," recalled Kurt Erickson about noticing a white "glow" in his then 2-year-old daughter's eye.
"A symptom of Bilateral Retinoblastoma is a glowing in the eye. Or a glowing in the flash photography," added Erica Erickson.
The observation prompted the Ericksons to review recent pictures – each of them showing their daughter Kira with the signature "white eye" appearance. Doctors would later confirm the diagnosis.
"It was pretty shocking to find out your kid has cancer," Erica shared before adding how the family was forced to accept their new circumstances: "We put a high price tag on vision, and the doctor put it all in perspective, like: 'People that are blind can live well. People with untreated cancer don't get to be moms and grandmas and take the school bus to school.'"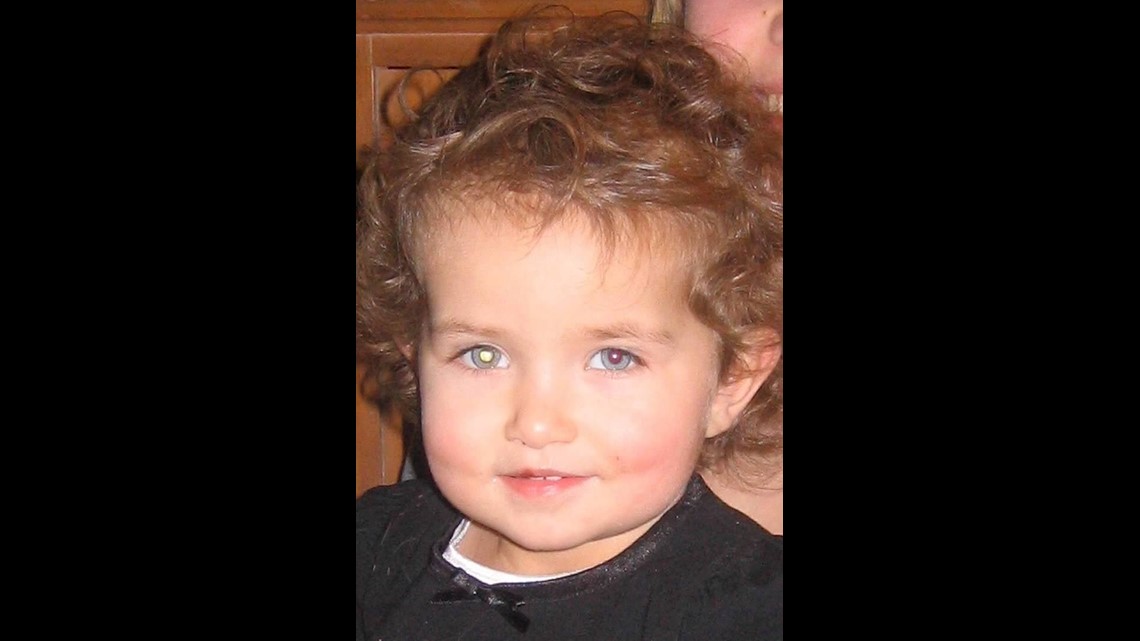 The Ericksons embarked on aggressive treatment of the cancer, including a decision to nucleate – or remove – both of Kira's eyes. But just when other families – and other children – may have lost hope, the Ericksons, and especially Kira, pushed forward.
"We always told her, too, now you can't see with your eyes, but you can see with your mind, and your fingers, and your heart and your sense of smell, and your hearing. So she sees," Erica said.
That's advice Kira herself gave when she was just 5 years old and expecting a baby brother.
Kurt still remembers his daughter's exact words: "'It's OK, Mommy and Daddy. I won't be able to see my baby brother, but I'll be able to see him through my hands.'"
Sure enough, the family's photo album includes pictures of Kira holding her baby brother's – a bright smile on her face to match the bright glow of her eyes.
Finding hope in HopeKids
Today, Kira is a thriving 14-year-old freshman at a Twin Cities high school. She's earning awards in Girl Scouts. She texts and does her homework on a special Braille computer. She wants to learn how to ride a bike.
But even a teenager as resilient as Kira has found hope in the Minnesota Chapter of HopeKids – an organization that serves families with children who have cancer or other life-threatening medical conditions.
"It keeps me going. And then meeting people like me also helps because then I realize I'm not the only one," Kira commented with a laugh on a recent late-summer evening.
Beyond companionship, HopeKids also offers families support by planning social outings that take care of the logistics and necessary precautions.
"HopeKids is just a community of people who understand you, get you, you don't have to pretend," Erica said, adding: "When your kid is critically ill, you don't have the means to do fun events. You're worried about paying the next bill, paying your mortgage, paying your copay, having to travel to Philadelphia for treatment. So it's truly a gift. HopeKids is a gift."
And recently that gift expanded to include one special offering for families dealing with special needs.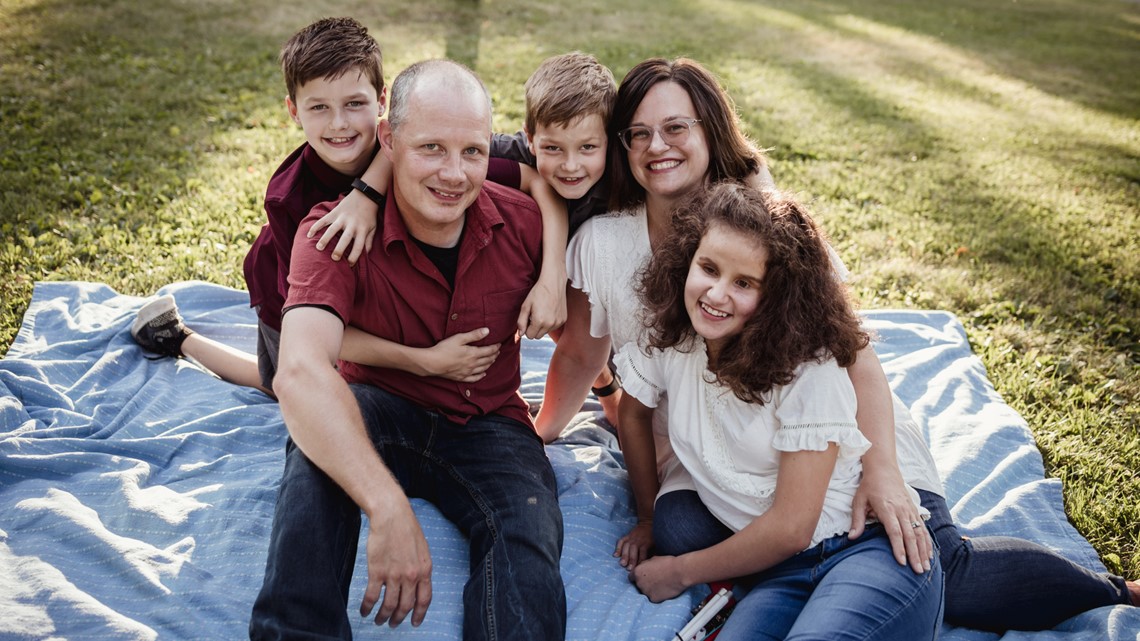 The gift: Capturing the moment
As a Plymouth, Minnesota photographer, Ann Marie Grocholski takes pride in capturing "people's stories" by representing the raw and real moments of everyday interactions. But Grocholski sought to take her work a step further by serving people on a unique path.
"My background is in nonprofits. And I really wanted to be able to connect my business to a nonprofit because that's something near and dear to my heart," Grocholski said, further noting: "I feel like everyone has a story to tell. And through sharing of stories, we receive a lot of hope."
It's that search for hope – and an organization that cultivates it – that brought Grocholski to HopeKids. She currently volunteers with the organization to provide family photo sessions for families dealing with those life-threatening medical issues.
"It just made a lot of sense to me. Their mission, in terms of benefiting their entire family and also bringing so much hope to their families. It's exactly what they do," Grocholski said.
When working with HopeKids clients, Grocholski connects with the families ahead of the actual photoshoot to learn more about their journey and character. She then applies that understanding to her actual time with the family. Later, she provides a gallery of pictures and a book showcasing the art, along with a blog entry explaining their inspiring perspective.
"They can always look at it and say, 'Look how beautiful we are.' I want it to be something that's very artistic for them while also really capturing who they are," Grocholski said about the book.
Grocholski said she believes the overall pictures and story – shared on her website – convey a message of hope for the greater community and others on a special journey: "By writing it and also photographing it and preserving that, we can share that with others who can identify with that. And then they, in turn, are really blessed by that."
And the photographer is also quick to point out – that from consultation to photo session to book delivery – she doesn't treat her HopeKids families any differently than any other clients.
"I think that's the most important thing, that even though they're faced with challenges, that doesn't define who they are," she said, adding: "I think by seeing the joy that they have and by seeing how they live day by day, just under grace, that that is very empowering."
The photo shoot
On a late summer evening, KARE 11 caught up with Grocholski as she was capturing the Erickson family in action. The camera "clicks" filled the quiet evening, as Grocholski bounced from showing the Erickson children – Kira, 10-year-old Isaac and 8-year-old Alden – hurling down a zipline then throwing rocks into a lake.
The photo shoot's soundtrack also included laughter and Grocholski's upbeat encouragement, instructions and affirmation: "You're just naturals. One, two, three. Beautiful. So gorgeous!"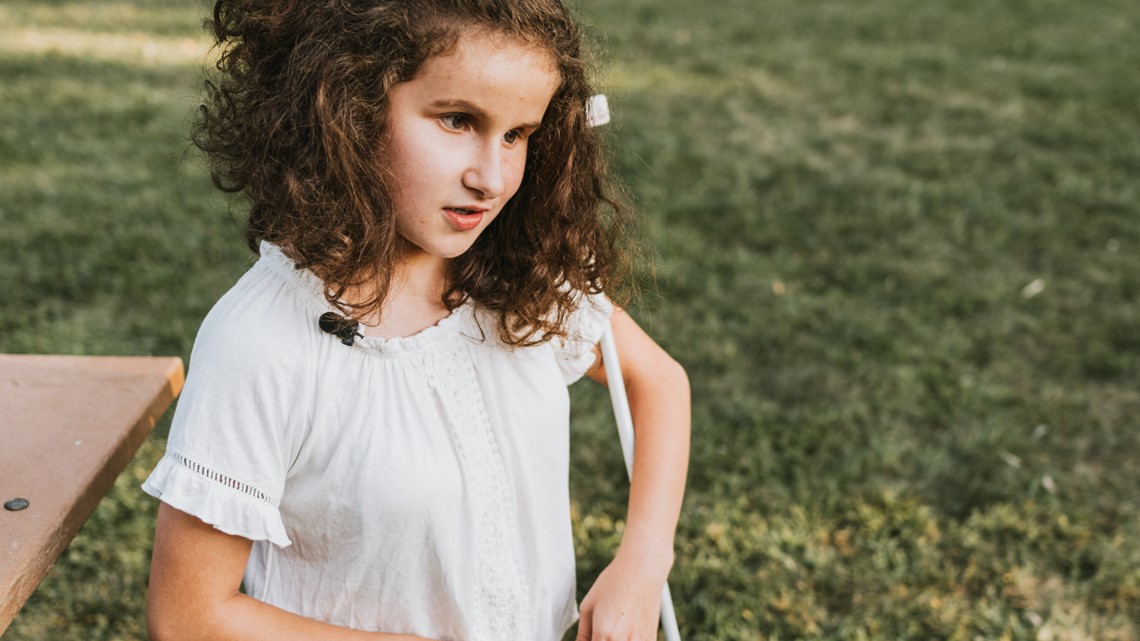 For the Ericksons, the photography amounts to a gift of practical significance – given that sessions similar to this one could cost as much as $1,000. But it's also a gift of their present moment – something they long ago realized they couldn't take for granted – as Kira remains at an increased risk of secondary cancer.
"So blessed. We feel so blessed that Ann Marie is doing this for us and capturing this moment of time. Because you don't get this moment back. We don't know what tomorrow is going to bring, or next year is going to bring. And she's giving us that gift of the present and this lasting memory," Erica said.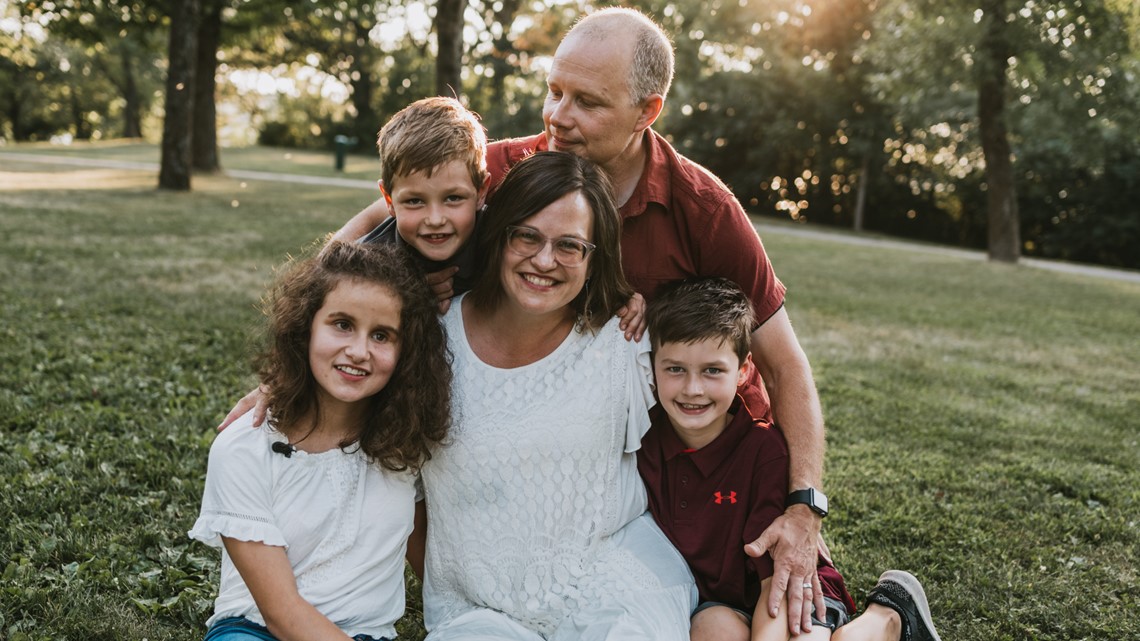 A growing mission
As for the photographer providing that gift, Grocholski hopes to continue to work with HopeKids. She's also looking to expand her outreach by establishing her own nonprofit organization that would work with families or individuals in other challenging circumstances, including survivors of abuse. To learn more about Grocholski's plans to grow her photography outreach, just go to her website.
And to learn more about the inspiring work of HopeKids – and how you can support their efforts here in Minnesota – just go to their website.
Bilateral retinoblastoma
According to the American Cancer Society, only about 200 to 300 children are diagnosed with retinoblastoma each year in the United States. It is more common in infants and young children, as the average age of children at diagnosis is 2.
The Erickson family specifically recommends this resource to help prevent blindness among children facing this diagnosis.