MINNEAPOLIS — A squad of self-proclaimed "Census Nerds" fanned out across the Minnesota State Fair Tuesday to get the word out about how important the 2020 US Census will be for the state.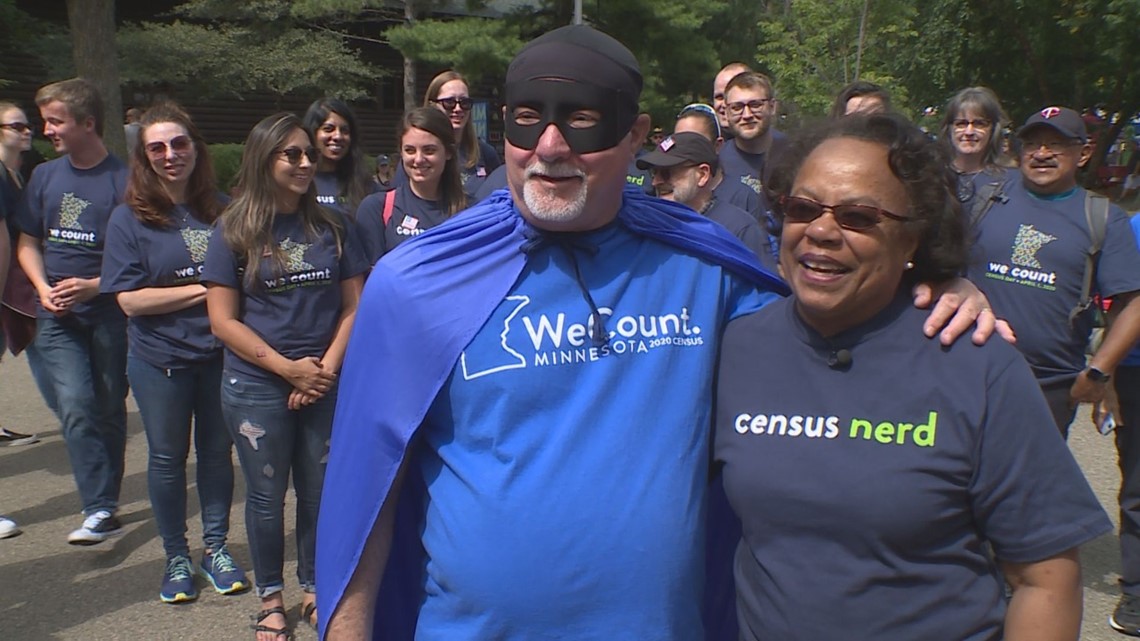 An accurate count ensures Minnesota communities get their fair share of federal and state aid.
"The Census is critically important for Minnesota," former Minneapolis Mayor Sharon Sayles Belton, wearing a "Census Nerd" tee-shirt, told KARE.
"If we get a count of all the people in our state it means more resources for roads and bridges, more resources for schools."
The president's proposed citizenship question won't be on the final form, but there are lingering concerns.
"We know there are people who are afraid when somebody from the government knocks on the door. We want people to know there's nothing to be afraid of," Sayles Belton said.
A successful census can also help the state hang on to all eight seats in the US House of Representatives. Each new census brings the risk that one of our congressional seats will be redistributed to a faster-growing state.
"In the 2010 Census we only maintained our eighth congressional seat by about 8,000 people," Commissioner Alice Roberts-Davis of the Minn. Dept. of Administration, explained.
"We know the margin will be slim again this year and it's very important that everyone is counted."
The Minnesota Dept. of Administration is leading the charge for an accurate head count. There's much more information on how to get involved at the We Count MN 2020 web page.
Commissioner Roberts-Davis said students, homeless persons, immigrants and lower income families who are forced to move often are most likely to be missed or under counted. And those are some of the groups most in need of state and federal resources that are divvied up according to the head count.
The census isn't just about how Minnesota stacks up against other states. It also detects how population is distributed within the state.
"For the metropolitan areas that have been growing rapidly they want to make sure they get everyone who has moved there in the last decade," Minn. State Demographer Susan Brower said.
"Conversely, some of the areas that are losing population, or not growing as quickly, they want to make sure they have a complete count because of the population movement."
The Minnesota Council on Foundations is also mobilizing communities to get involved in finding hard-to-count residents of the state. You can find more on that at the MCF 2020 Census page.
Every movement needs a mascot, and Tuesday the caped crusader known as "Census Man" -- the alter ego of Circle Pines City Council Member Dean Goldberg -- could be in a blue cape and mask.