ST PAUL, Minn. — Editor's Note: The video above first aired on Feb. 25, 2021.
The Como Zoo is celebrating a fuzzy new arrival that will help in the effort to keep her species healthy and growing.
A tiny snow leopard cub was born May 6 to her mother Alya and her father Moutig, the second offspring for the pair. Both births resulted from an effort to bolster the snow leopard population known as the Species Survival Plan (SSP). Como Zoo is a longtime participant in SSP, a cooperative inter-zoo program coordinated nationally by The Association of Zoos and Aquariums.
Zoo staff said the little leopard will keep her cuteness under wraps until later this summer. Until then she and mom Alya will remain in an off-exhibit den so they can bond and properly nurse. Newborn snow leopard cubs are completely dependent on their mothers and in the wild do not leave the protection of their dens for approximately three months.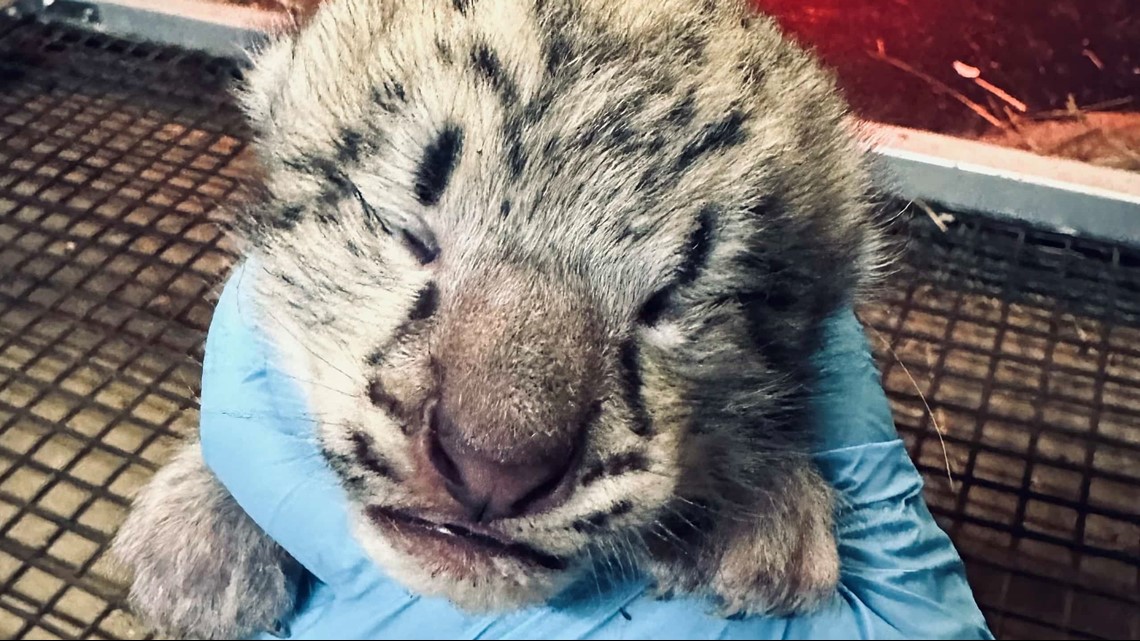 Snow leopards are no longer considered endangered but the population in the wild is still considered at risk due to poaching, loss of prey and other factors. The species' genetic lines are not well represented outside of Europe.
The naming rights for the snow leopard cub will be auctioned off in July as part of Como Friends annual Sunset Affair Gala. All proceeds go to support continued improvements and operations of Como Park Zoo & Conservatory, and its accompanying education and conservation programs.
WATCH MORE ON KARE 11+
Download the free KARE 11+ app for Roku, Fire TV, Apple TV and other smart TV platforms to watch more from KARE 11 anytime! The KARE 11+ app includes live streams of all of KARE 11's newscasts. You'll also find on-demand replays of newscasts; the latest from KARE 11 Investigates, Breaking the News and the Land of 10,000 Stories; exclusive programs like Verify and HeartThreads; and Minnesota sports talk from our partners at Locked On Minnesota.
Watch the latest local news from the Twin Cities and across Minnesota in our YouTube playlist: