MOUND, Minn. — Guess the ice-out date for Lake Minnetonka, and you could win a very spring-themed prize!
You can enter online here until Monday, April 1 at noon.
Jay Soule from Al & Alma's provided an update on the ice on March 31:
"Despite a cold weekend, we are still seeing signs of progress! Cutting into the cold wintery scene today, we pulled a block of badly honeycombed ice that measured 18" deep.
In the next days, we hope to see the sunshine work its powerful effects onto the shallows using the reflection of dark shallow bottom to melt the ice near shore.
Even with its 18" depth, if we get the ice shifting and moving, the weak condition of the ice will not last long.
Cheers to sunshine, wind and rain, these are the recipe for making open water. Happy Guessing!"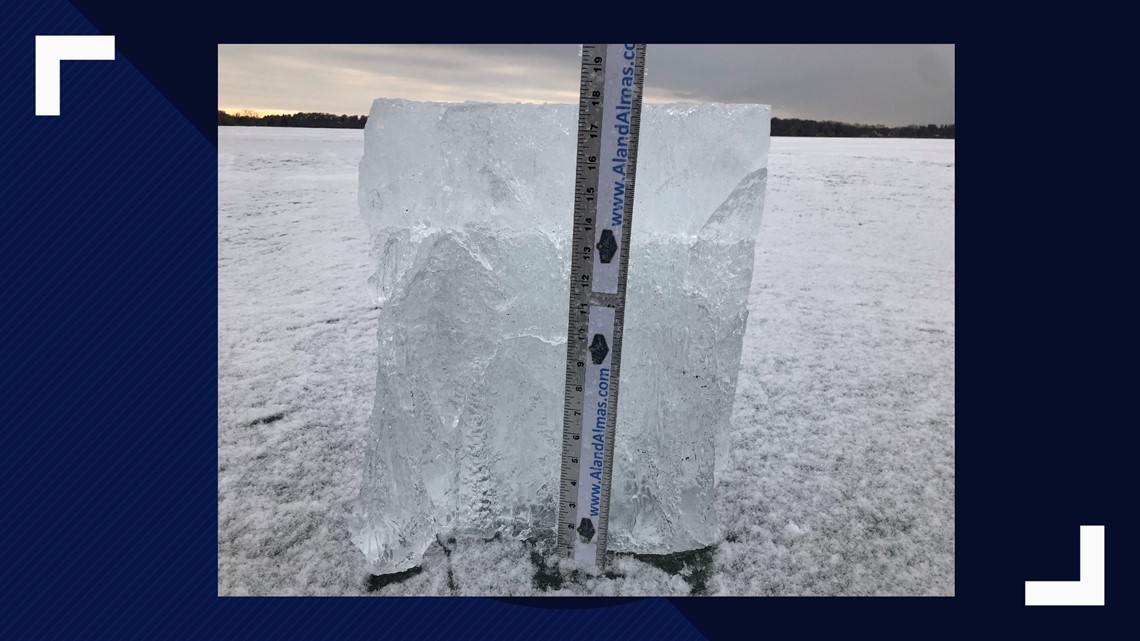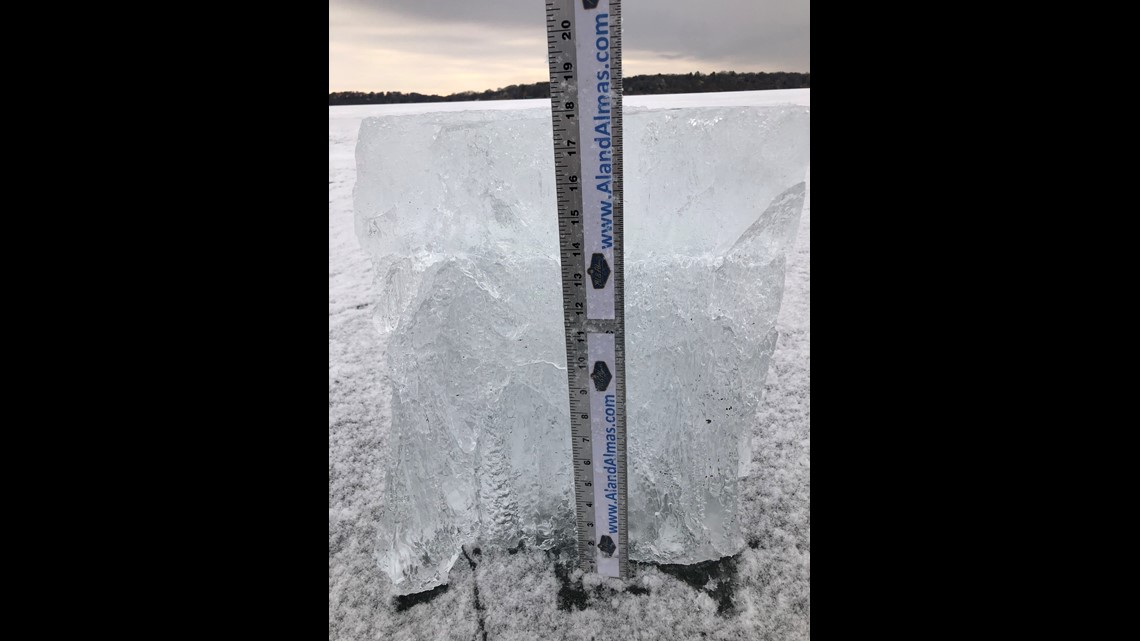 Out of all those who guess the correct date, one grand prize winner will be drawn at random to receive a boat cruise on Lake Minnetonka for 15 people, courtesy of Al & Alma's.
The average ice out date for the lake is April 14. Ice-out records date back to 1855 and last year's official ice-out declaration on May 5 tied the latest on record -- May 5, 1857.
The earliest Lake Minnetonka ice-out was on March 11, 1878.