MAPLEWOOD, Minn. — For more than 20 years, Nikki McCullough has worked as a global safety leader for 3M. She has worked on the Maplewood-headquartered company's response to events like SARS, wildfires, and H1N1.
But as of late, she's been focused on coronavirus.
"I would say the coronavirus outbreak is a very different situation, because it's really affected China very, very significantly, more than we've seen other outbreaks affect daily life," she said.
And it's had an impact on 3M, too. The outbreak came as the company was focused on the wildfires in Australia and a volcanic eruption in the Philippines.
McCullough says demand for the company's respirators and face masks has now catapulted so significantly that they increased production as much as possible at all of their factories that make the masks across the globe.
"We are making more respirators than we've ever made, but the demand is still higher than we are able to make right now," she said. "We expect demand to outpace supply for the foreseeable future."
Citing proprietary reasons, 3M spokespeople wouldn't give specific numbers for how many masks the company is making now or how many factories are now at full capacity. But they say 3M has increased production at all its manufacturing facilities around the world, including the U.S., Asia, Europe, and Latin America.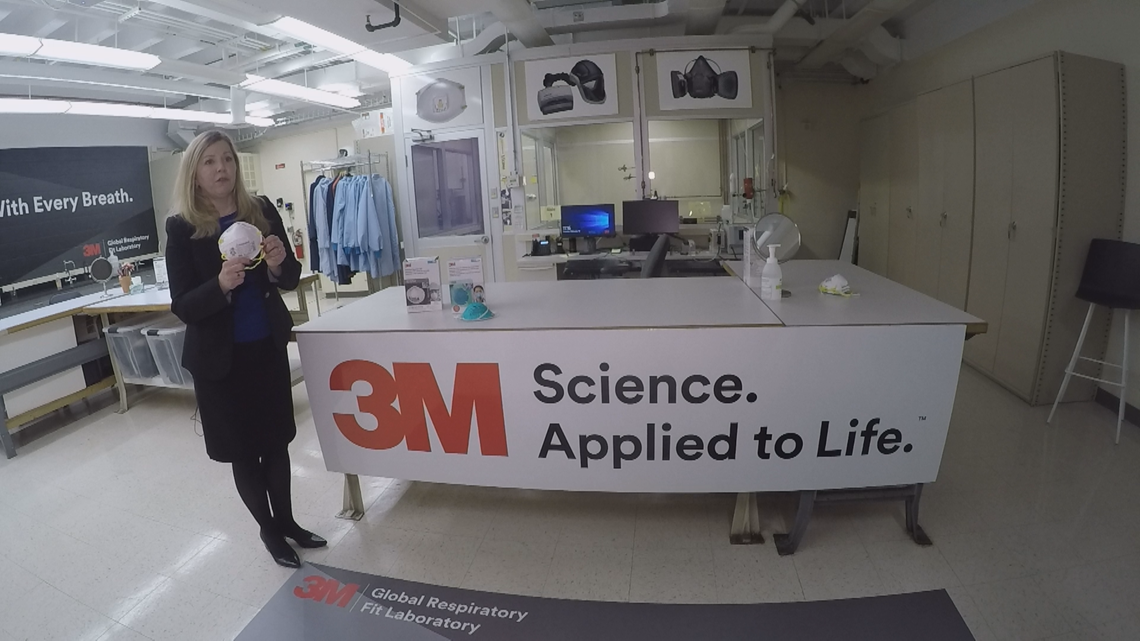 3M spokespeople say they are the leading company in the world for the production of face masks and respirators. Face masks work as a barrier to block the germs which go airborne when a person coughs. A respirator, meanwhile, has a filter and seal which prevents a person from breathing in airborne particles.
They noted the company is working with governments and public health officials amid the outbreak.
Spokespeople for 3M said while there may be periodic shortages of the masks and respirators, they are working 24-7 to fulfill demand as best as possible.