MINNEAPOLIS — At the University of Minnesota, researchers have shifted their focus to the new coronavirus.
"All of us have pivoted," said Dr. Tim Schacker, an infectious disease specialist and the Vice Dean for Research at the U of M Medical School. "You have to. I mean, it's a pandemic. You have to switch gears. This is our most important focus. This is what we are working on."
There are three clinical trials underway at the U of M, all testing whether certain drugs have an impact on people who have COVID-19 (the disease caused by the new coronavirus) or people who have been exposed to the virus.
All have shown promise in lab settings, but the trials will determine whether they make a difference in people.
"We're really trying to study the spectrum of disease," Schacker said. "Can we prevent infection? Can we prevent progression of infection? And can we treat established serious infection?"
The first trial deals with preventing infection. Researchers in the trial will be testing whether a drug called hydroxychloroquine can prevent people who have been exposed to the virus from getting sick, or reduce the severity of their illness.
Hydroxychloroquine is an FDA-approved drug for preventing and treating malaria. According to the U, recent work has shown its "active in a laboratory setting against the novel SAS-CoV-2 virus."
Researchers want to enroll up to 1,500 people who have had household contact with someone who has COVID-19, or healthcare workers who have been exposed within the past three days. The people who enroll cannot be sick themselves. The full list of criteria can be found here.
A second trial will test whether the drug losartan, used to treat high blood pressure, can prevent the new coronavirus from progressing once a patient contracts it.
"We're testing it, because in the laboratory the drug can block the receptor that the SARS-CoV-2 uses to get into cells," Schacker said. "So, if we give it to you after you've been exposed, after you test positive, using this drug can we prevent the infection from progressing?"
Another trial will test whether remdesivir, an experimental drug originally made to treat ebola, can help patients in severe stages of the COVID-19 disease.
"In the test tube and in some animal models, it seems to work for SARS-CoV-2," Schacker said. "Can we show that it has activity in humans? So, that's what we're trying to do."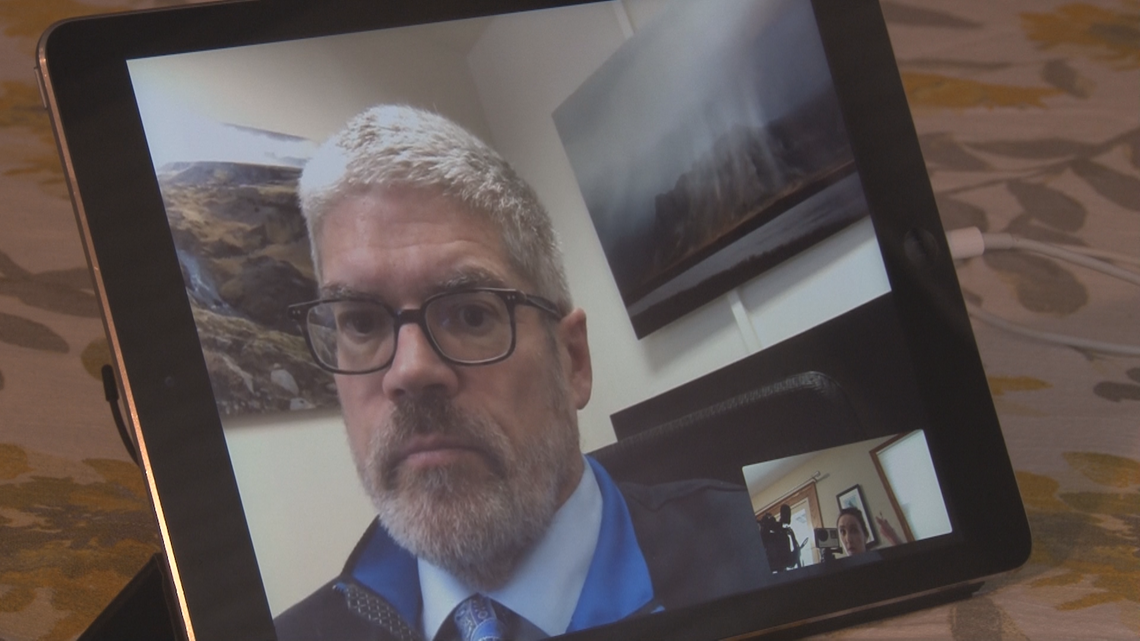 All three trials are randomized, Schacker said, with some patients getting an active drug and others a placebo.
Enrollment is now open in the hydroxychloroquine and remdesivir trials. Schacker said given the number of people who likely qualify, he expects the trials to fill relatively fast.
"Unfortunately, this is not an unusual disease and I don't anticipate it will take very long to enroll this at all," he said.
While it can normally take years for medical research to see results, Schacker said these trials will likely "happen fast."
For instance, in the trial using hydroxychloroquine, he said results could come in "months", although he warned that, as in any research, unexpected things can come up that would cause delays.
However, right now the medical world, and the agencies that approve their research plans, are focused on getting things underway quickly.
"This is a national emergency, right? I mean one was declared. It's a public health emergency. So already here at the University of Minnesota, the regulatory agency that oversees human research, they are working overtime to look at these applications and approve them as fast as possible," Schacker said. "If we've got an idea that needs FDA approval, they're [the FDA] doing that in 24 hours. I mean, this is unprecedented."
The state of Minnesota has set up a hotline for general questions about coronavirus at 651-201-3920 or 1-800-657-3903, available 7 a.m. to 7 p.m.
More information on the coronavirus: