WEST ST PAUL, Minn. — Police in West St. Paul are asking for the public's help finding a stolen wheelchair.
"We would really like to get this back to the young man who depends on this daily," police said in the post.
West St. Paul Police Chief Brian Sturgeon says the wheelchair was stolen from the family's vehicle sometime late Tuesday into early Wednesday.
It belonged to Holli Magee's son, Levi.
"I have to leave it in the car overnight, because there's no handicap accessibility here [at her apartment complex]," Magee said.
Magee said the wheelchair cost $6,400, a daunting sum for anyone. To make matters worse, even if she were to raise the money it would take six months to get a new one, because the wheelchair is customized for the boy's needs.
Magee says Levi is dependent on the chair.
"He can't walk. He can't do anything without the wheelchair. It's his legs. It's even like his arms in some cases," she said.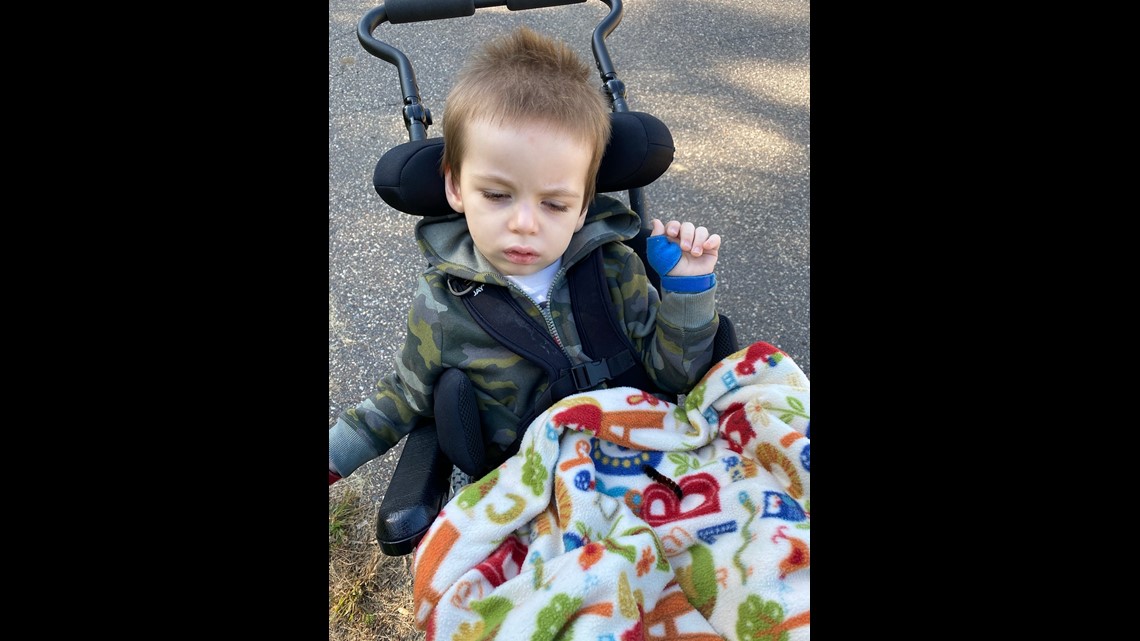 Magee says without the chair the family is essentially homebound and will have trouble getting Levi to physical therapy. They had gone without physical therapy for six months due to COVID-19, she said, and can't afford to miss another six months.
"The older he gets, the less his brain is going to pick up. So, we need to do therapy now," she said.

Whoever took the chair left the backrest.
"Without [the backrest], it's basically not functionable for anyone to use, really," said Heather Magee, Holli's sister.
Anyone with information about the wheelchair is asked to call the West St. Paul Police Department at 651-552-4200.
Police say the case number to reference when calling with tips about the whereabouts of the wheelchair is 20003416.