DULUTH, Minn. — The Minnesota Bureau of Criminal Apprehension is investigating after an all-day standoff in Duluth Friday ended with the suspect deceased.
The BCA identified the man as 37-year-old David Joseph Wayne Conwell, and said he died of homicide from multiple gunshot wounds after the standoff with police.
In a Sunday news release, the BCA said police were dispatched to a home on the 2300 block of West 4th St. at about 8:30 p.m. Thursday when a third-party 911 caller reported a possible domestic incident that turned physical. Arriving officers said they found out that the male suspect had warrants out for his arrest and was refusing to surrender.
Police said they decided to send K-9 Luna inside the home to apprehend the man, but police say he opened fire, hitting the dog. Officers returned fire, retreated and set up a perimeter around the residence.
K-9 Luna was rushed to an emergency vet clinic, where she died of her injuries, Duluth police confirmed. No other officers were injured in the exchange of gunfire.
According to the BCA, Duluth's Tactical Response Team was dispatched to the scene and a standoff began.
After 10 hours, the BCA said St. Louis County Sheriff's Office Emergency Response Team, took over at the scene. The standoff continued until approximately 4 p.m. Friday, when St. Louis County ERT personnel fatally shot Conwell.
Just before 6 p.m. Friday, the BCA said on Twitter that there is no ongoing threat to the community.
In the Sunday release, the BCA said crime scene personnel found a gun at the scene. Parts of the situation were captured on Duluth Police Department body cameras, and BCA agents said they're still interviewing law enforcement personnel.
The BCA said it will provide additional information, including the names of officers and deputies who used force, once initial interviews are complete.
Once the investigation is complete, the BCA will hand over its findings without recommendation to the St. Louis County Attorney's Office for review.
Nearly 500 comments have been left on the Duluth P.D. Facebook page, mourning the loss of a loyal dog and thanking officers for their service.
Luna is the second K-9 partner Officer Aaron Haller has lost. His former partner, K-9 Haas, was also killed in the line of duty just over two years ago. Haller was wounded during the same call, which also described a domestic disturbance.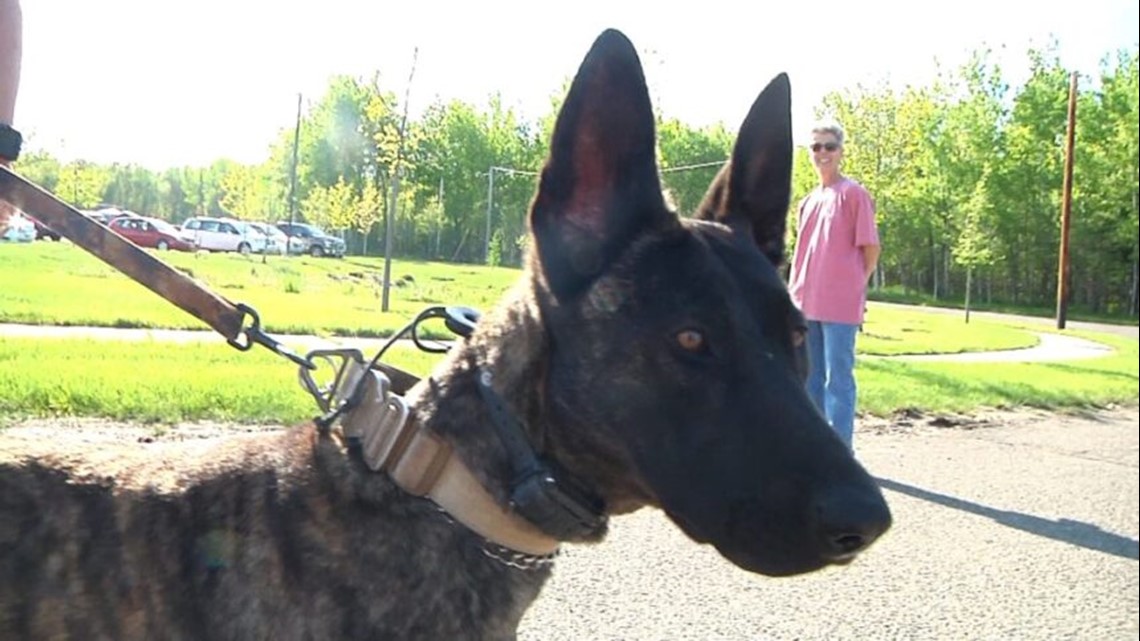 Officer Haller was paired with Luna in the wake of Haas' death, and the two went through a 13-week training academy in St. Paul before she was deployed.