ST PAUL, Minn. — The family of a 24-year-old man who was shot and killed by St. Paul Police on Dec. 5 is calling on the department to immediately release all body camera and dash camera video from the night of the incident.
"This family... deserves honesty, deserves to know what happened to their loved one," community leader and activist Toshira Garraway said at a press conference Wednesday afternoon.
Monique Johnson, Howard Johnson's mother, emotionally described her son. "He was my protector, he loved his family. He loved his kids. He was a jokester but he also didn't play about his family either," she said.
"I want justice for my child. I want justice for all the Black men that have been killed by police," Johnson added. "That is my child. I deserve to know what happened to him."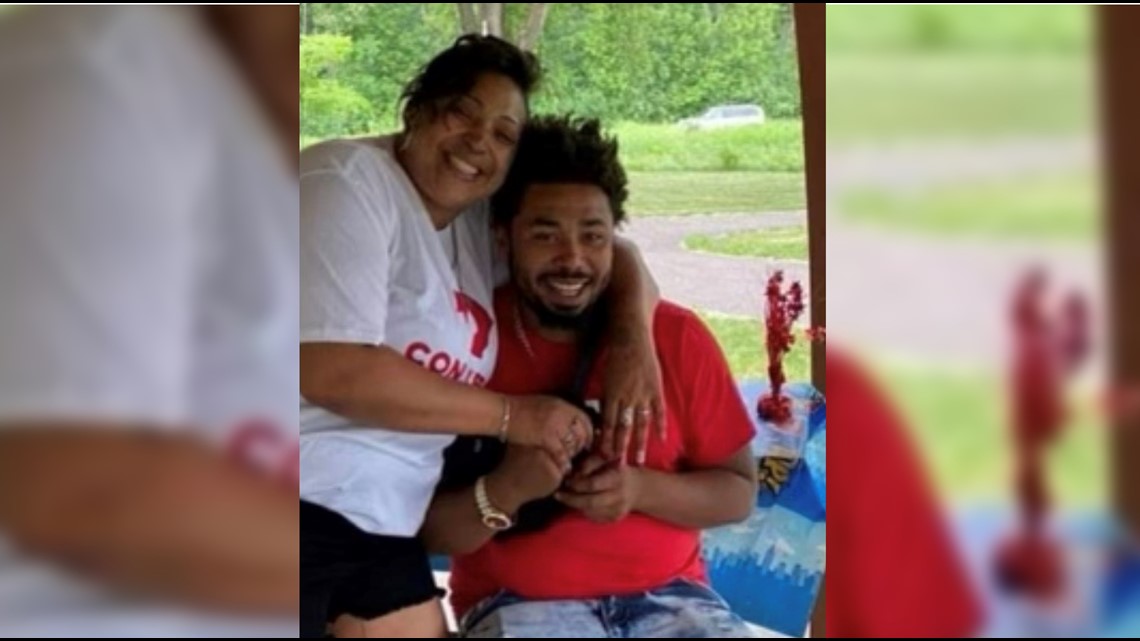 Johnson and other family and community members expressed frustration that they aren't getting answers or updates from the police or the city.
"They're asking us to trust them in a time when we don't know who to trust," said Johnson's stepfather Kenneth Manning, who described Howard Johnson as a good father who had a great smile.
"We need the community to stand up, continue to stand up by our side, and demand that they release the video."
Late afternoon Tuesday, the Bureau of Criminal Apprehension released new information about the shooting. They said they recovered three spent cartridge casings fired by Johnson's gun and 10 spent cases fired by the officers gun, and that surveillance video showed Johnson and the officer exchanged fire.
The BCA also supported Saint Paul Police's theory that Johnson appeared to be about to carjack a driver before the shooting. The female driver told agents that Johnson approached her car while pointing his gun at her.
Saint Paul Police said they were were called to the intersection of Earl Street and Hudson Road after a 911 caller reported Johnson assaulting her. The BCA added Tuesday that the woman warned them Johnson was armed.
Once at the scene, police said a man was seen running in the area while holding a handgun. Police claimed the man approached a vehicle with people inside and appeared to be carrying out a carjacking.
The department said officers drove up to the suspect and it appeared that police hit him with a squad car. When officers got out of their vehicle, the department claimed the man, later identified by family as Howard Johnson, was still holding a gun.
At that point, according to St. Paul Police, an officer fired multiple rounds and hit him in the torso and leg. Johnson was treated at the scene and taken to Regions Hospital, where he later died.
Saint Paul officials indicated plans to release video footage from the shooting, but did not provide a timeline. In its statement, the BCA said it will not release video until the case is closed.