ISANTI, Minn. — Dennis and Julie Davis are used to love stories. They own Erickson Farmstead in Isanti, which is a venue for weddings and other events.
But for the next few days they're playing host to a fictional love story.
"So today, they're shooting a couple scenes of a movie," said Dennis as he looked over the carriage house, which was serving as the scene for that day's filming.
"Christmas Inn Farmstead" is the working title of the movie, which producers hope will be out this coming Christmas.
"It's definitely a Christmas romantic comedy," said executive producer and director, Elizabeth Snoderly.
The film is co-produced by Love Christmas Films, LLC and G It's Entertainment!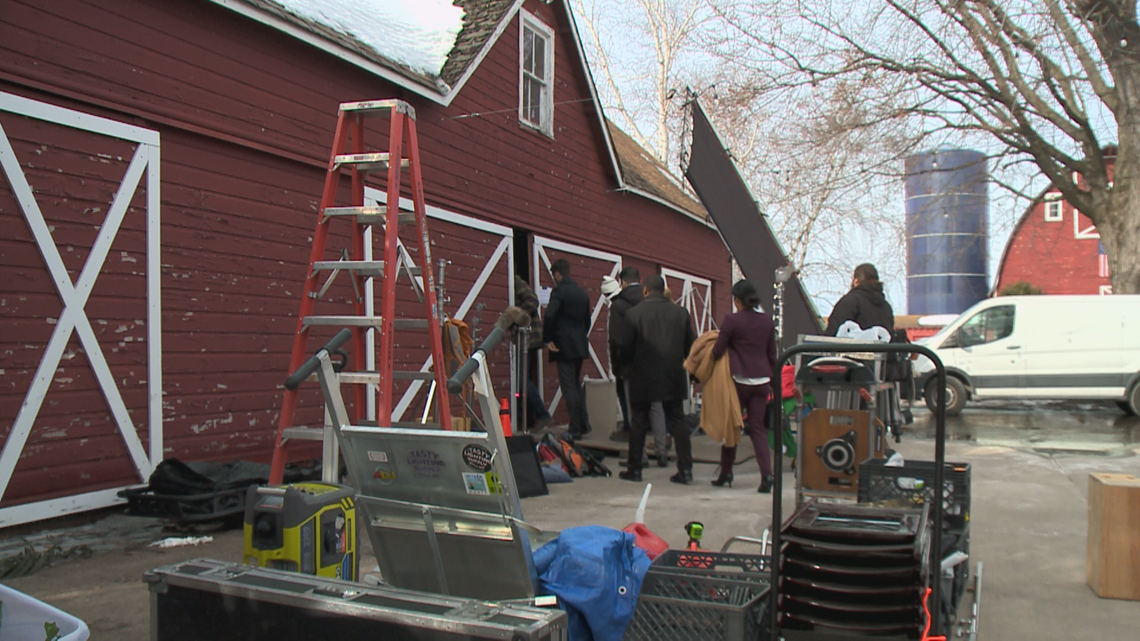 The production team landed on Erickson Farmstead after cinematographer and St. Paul native, Kyle Moe, attended a family Christmas party there.
"And I was like, we should just shoot it at Erickson Farmstead," Moe said.
Snoderly agreed, thinking it would be a great site for the movie about two competing realtors who must stay in the farmhouse in order to land the listing.
"They fall in love, of course," Snoderly said.
So, Snoderly gave Dennis a call.
"To be honest with you, I thought I was being pranked by a friend or something," he said of the phone call. "We hear people say all the time that [the farmstead] looks like a Hallmark card, or Hallmark movie set, but we never dreamed that it would actually get the opportunity to be in one."
Snoderly says they should be done editing the film in June. It'll be shopped around.
They hope it will air on a channel like Hallmark or Lifetime, or a streaming service, this coming Christmas.