ST PAUL, Minn. — Investigators are looking into a fire at a St. Paul mosque Wednesday morning as a suspected case of arson.
St. Paul Fire Department Deputy Chief Roy Mokosso says engines were dispatched to 430 Dale St. N. around 8:45 a.m. on reports of a fire inside the Oromo American Tawhid Islamic Center. Arriving fire crews found flames leaping from the building.
Deputy Chief Mokosso says the building was unoccupied at the time of the fire, as it was being remodeled. He described damage to the interior as "extensive" from both flames and smoke.
Fortunately, no one was injured in the incident.
Evidence located on the scene quickly caused investigators to label the fire a case of suspected arson. Fire officials have called in both the State Fire Marshal's Office and the FBI for help in determining how the fire was set and who is responsible.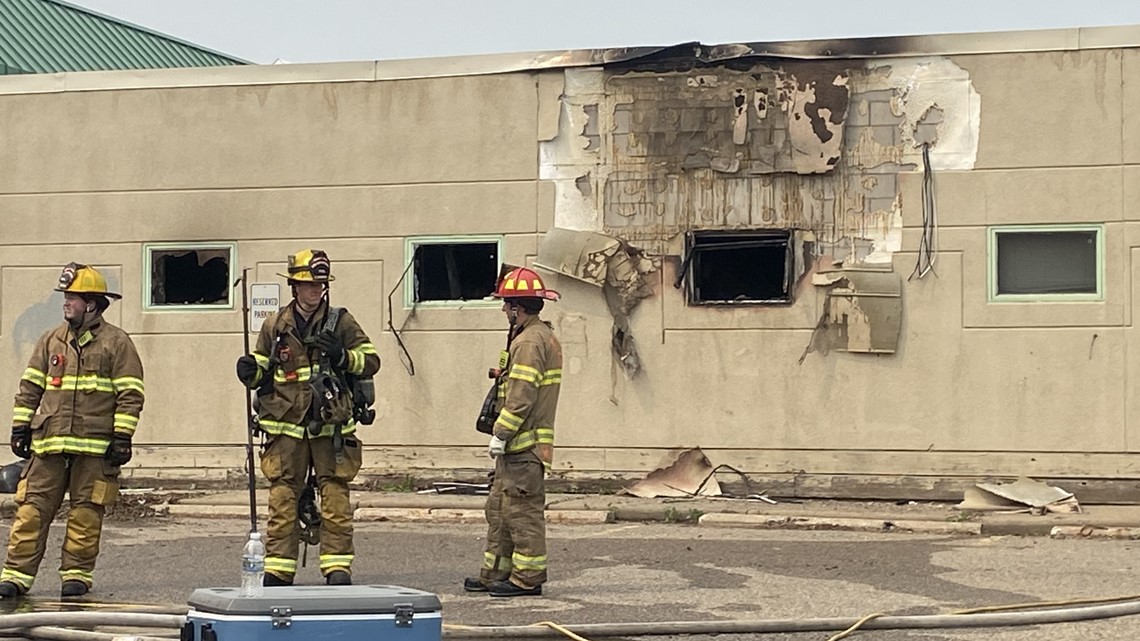 St. Paul Mayor Melvin Carter did not attempt to hide his anger at what appears to be another in a line of hateful crimes targeting the Twin Cities Muslim population.
"I'm disgusted," Carter said, vowing that the person or persons who set the fire will be held accountable. "We do not tolerate attacks against our communities of faith. An attack against one of us is really an attack against all of us."
The mayor said police and city leaders will be working with Muslim leaders to immediately increase patrols and improve readiness in the event of future attacks. He also encouraged residents of St. Paul to contribute to a fund through CAIR-MN that will pay for security video systems at every mosque in the city.
"The state of Minnesota stands with our Muslim neighbors," Gov. Tim Walz said at a separate event Wednesday when asked about the ongoing investigation.
"We will figure out what happened in this one. But no matter what the outcome of exactly what caused this fire… there has been an escalation of hate crimes and antisemitism that we cannot stand for. And we will continue to advocate for stricter penalties, we will advocate for educating people so this doesn't happen," he said."
Carter and law enforcement officials were joined at the press conference by members of the wider St. Paul faith community, who vowed they will stand in solidarity with their Muslim brothers and sisters.
"This is not acceptable," insisted Pastor Frenchye Magee of Camphor Memorial United Methodist Church. "We are one community, we will be in solidarity with our neighbors because this is not a time in our history that we can allow any person of faith to be terrorized simply for exercising their right to worship. It is not something we will stand for."
Anyone with information on the mosque fire or those who may be responsible is asked to call 651-291-1111.
WATCH MORE ON KARE 11+
Download the free KARE 11+ app for Roku, Fire TV, Apple TV and other smart TV platforms to watch more from KARE 11 anytime! The KARE 11+ app includes live streams of all of KARE 11's newscasts. You'll also find on-demand replays of newscasts; the latest from KARE 11 Investigates, Breaking the News and the Land of 10,000 Stories; exclusive programs like Verify and HeartThreads; and Minnesota sports talk from our partners at Locked On Minnesota.


Watch the latest local news from the Twin Cities and across Minnesota in our YouTube playlist: