GRAND MARAIS, Minn. — A well-known spot on Minnesota's scenic North Shore is mostly rubble following a fire that covered Grand Marais in smoke Monday.
Fire crews were dispatched to Sydney's Frozen Custard and Wood-Fired Pizza shortly after 11 a.m. on reports smoke was pouring from the back of the building. Engines from the Grand Marais Fire Department responded, and soon called for mutual aid.
By 11:40 a.m. fire had jumped to fill the entire building, and crews stepped back to take a defensive posture. Deputies from the Cook County Sheriff's Department evacuated people from nearby buildings and kept visitors from the popular Artist's Point area while firefighters tried to get things under control.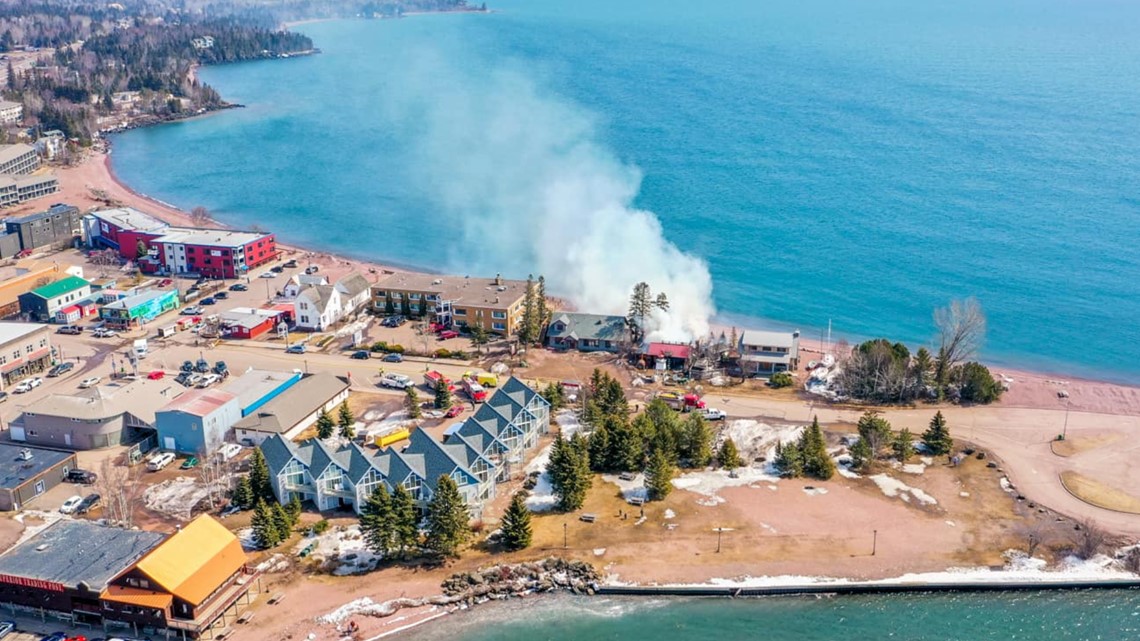 Fire officials began mop-up efforts around 12:30 p.m., but by that time Sydney's was considered a total loss.
Owner Bruce Block told the Minneapolis Star Tribune that he had actually negotiated a deal to sell Sydney's earlier in the day, but the fire obviously scuttles those plans.
"It's a bizarre day," Block told the Star Tribune. "I can't believe the universe is constituted in such a way that these things happen."
Cook County Sheriff Pat Eliasen said there were no injuries and added that the State Fire Marshal's Office is looking into the cause of the fire.
The Sydney's fire comes nearly three years to the day after another significant and costly blaze that destroyed three Grand Marais businesses. That one began inside the Crooked Spoon Cafe and quickly jumped to the neighboring Picnic & Pine and White Pine North just off the city's waterfront.
WATCH MORE ON KARE 11+
Download the free KARE 11+ app for Roku, Fire TV, and other smart TV platforms to watch more from KARE 11 anytime! The KARE 11+ app includes live streams of all of KARE 11's newscasts. You'll also find on-demand replays of newscasts; the latest from KARE 11 Investigates, Breaking the News and the Land of 10,000 Stories; exclusive programs like Verify and HeartThreads; and Minnesota sports talk from our partners at Locked On Minnesota.


Watch the latest local news from the Twin Cities and across Minnesota in our YouTube playlist: