ST. PAUL, Minn - The Minnesota State Capitol was bustling with activity Tuesday.
While rookie lawmakers were busy getting sworn in, and veteran lawmakers were getting back up to speed, members of the public were out enjoying the newly renovated building.
"It's fun to see the shine and the history come to life," says Golden Valley native Brenda Doll.
The Doll's have seen their fair share of state capitol buildings. Brenda says she and her husband have taken their four kids on numerous architectural adventures over the years.
"We like the architecture and the history," Doll explains. "We've probably been to 25 or 30 of them."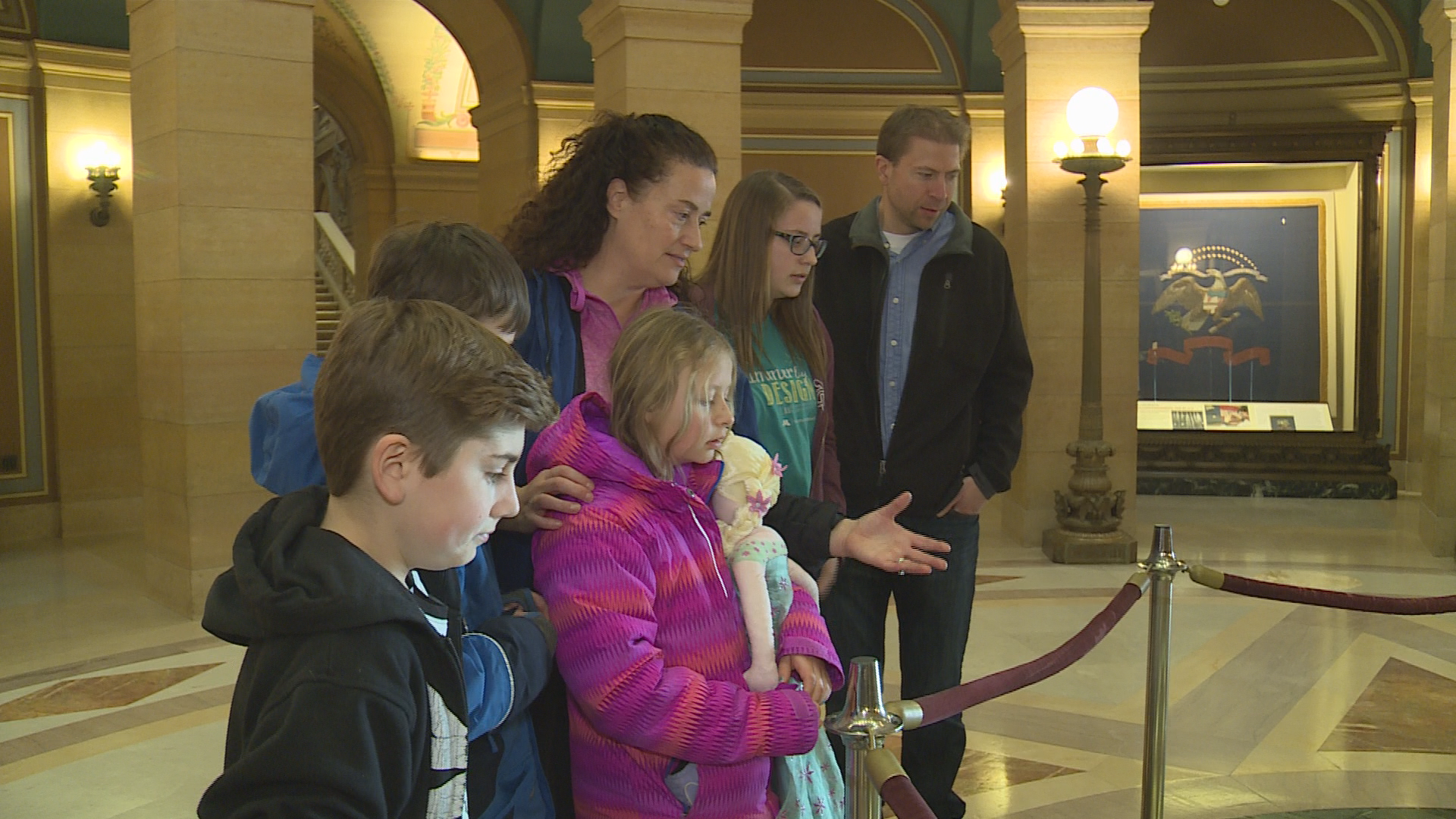 And after taxpayers spent $310 million on renovations, Doll says the local building here in Minnesota is now among her family's favorites.
"The paintings are so vibrant," Doll says. "We were here right when it closed and now that we're back, I see such a difference."
The Minnesota Historical Society typically has one or two tour guides at the capitol on a given day, but on Tuesday they had six guides showing off the newly renovated building.
"There's a lot to look at and a lot of paintings to interpret," tour guide Mariah Ring tells a group of tourists.
The restoration work that was done to historic paintings dazzled amateur photographers and art lovers, but a vast majority of the $310 million went toward capitol improvements that will mostly go unnoticed.
More than 30,000 pieces of marble were either restored or replaced. Improvements were also made to the plumbing, ventilation and electrical systems.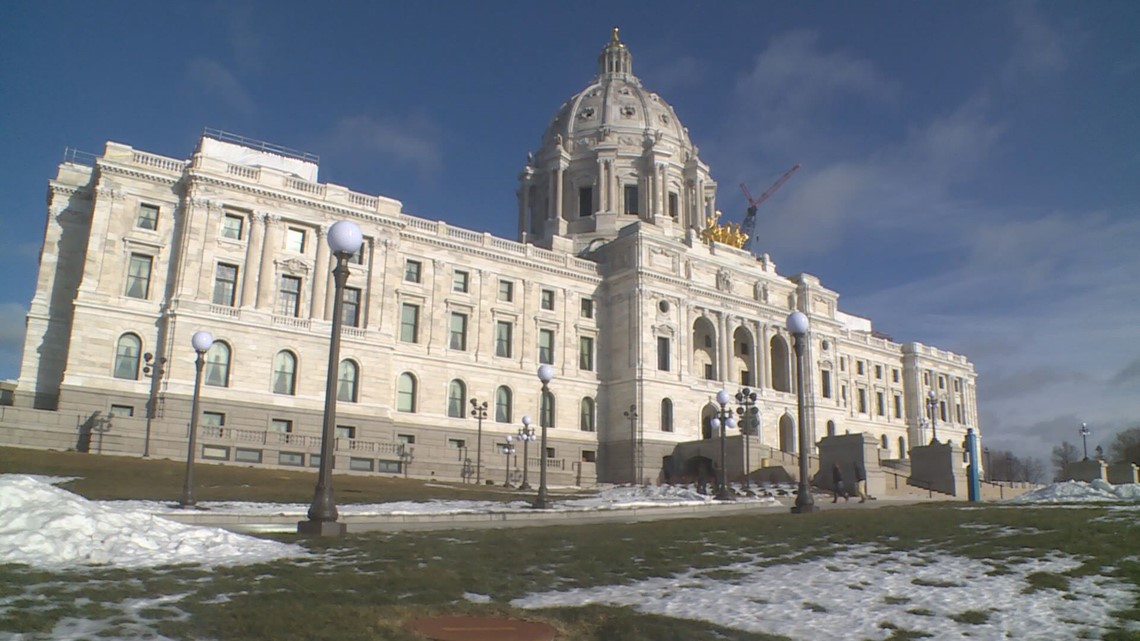 Republican representative Dean Urdahl has been pushing to renovate the building since 2011. Tuesday morning he walked into the rotunda for the first time since the scaffolding was removed.
"To see the vivid colors brought back to life is so great and to hear the reaction from the people,"Urdahl explains.
The project is still ongoing. Construction equipment is still scattered throughout the capitol grounds. State officials say close to 90% of the project is complete. They're hoping to have everything finished by the end of August.