MONTICELLO, Minn. – Even though it's been almost 10 years, the Gold Star symbol in the window of the Moore home in Monticello is forever.
Minnesota Army National Guard soldier, Sgt. Nicholas Turcotte, 23, was killed in Iraq in December 2006 when his armored vehicle overturned in an accident during Operation Iraqi Freedom.
His younger sister, Shelby Moore, now 17, was only six when her brother was killed.
"The most prominent memories I think about sometimes is when the military men came to the door, I don't think I understood why they were there," said Moore. "You don't learn just to live with in, you live in it, you are it, you are the Gold Star family, you are trying to carry on his memory and do so while trying to grieve."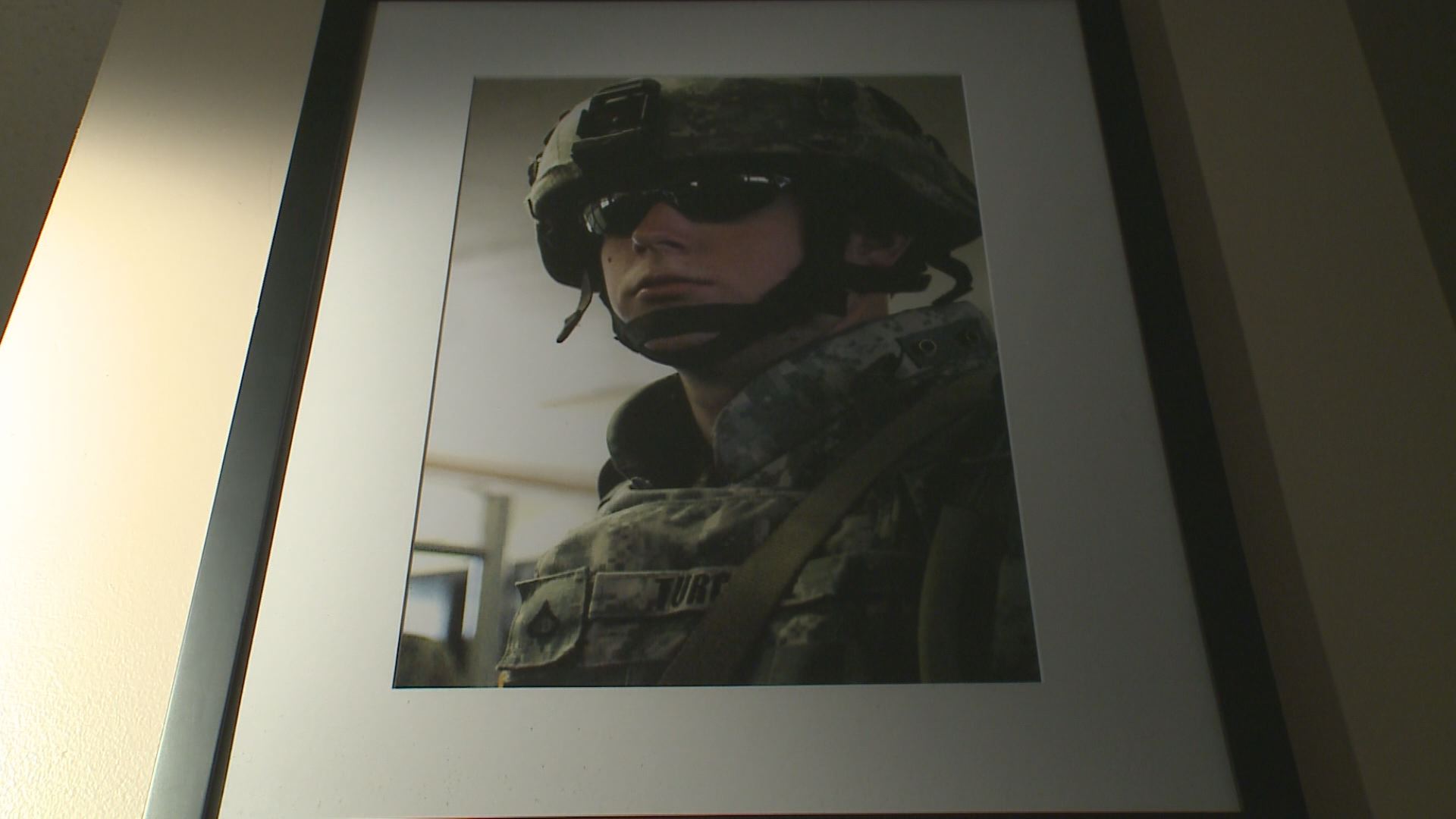 Today, Moore struggles with depression, anxiety and Post-Traumatic Stress Disorder (PTSD) stemming from the trauma of the loss.
"Not a lot of people realize that Post-Traumatic Stress Disorder doesn't have to be if you are just in the military," said Moore. "My therapist had suggested I look into a therapy dog."
Her mother, Debbie Moore, has multiple sclerosis and could also benefit from a therapy or service dog.
The family's struggles were eased with a knock on their door Monday, when Randal Thom, an Alaskan Malamute breeder from Lakefield, Minnesota made a surprise visit with an eight week old puppy, Max, wrapped in an American flag.
"Oh my gosh, thank you," said Shelby Moore, stunned, wiping away tears.
Moore smiled as Max settled into her arms and fell asleep.
The prescription of unconditional love came when Shelby's mom, Debbie Moore, connected with Thom on Facebook. She wrote a letter to him explaining the difficult road for the entire family since her son was killed, especially for her daughter.
"It's still very difficult because for her she is afraid she is going to lose all those memories because she was so little," said Debbie Moore. "I love her. It's been tough on all of us, and I so wanted something to give her."
Thom, of Alaskan Malamutes and Pomalutes at Serenity Acres in Lakefield, usually donates two dogs from each litter to veterans with PTSD. As a Marine Corps veteran himself, Thom understands the struggles, but when he heard the Moore family's story, he wanted them to become the first Gold Star Family to receive one of his dogs.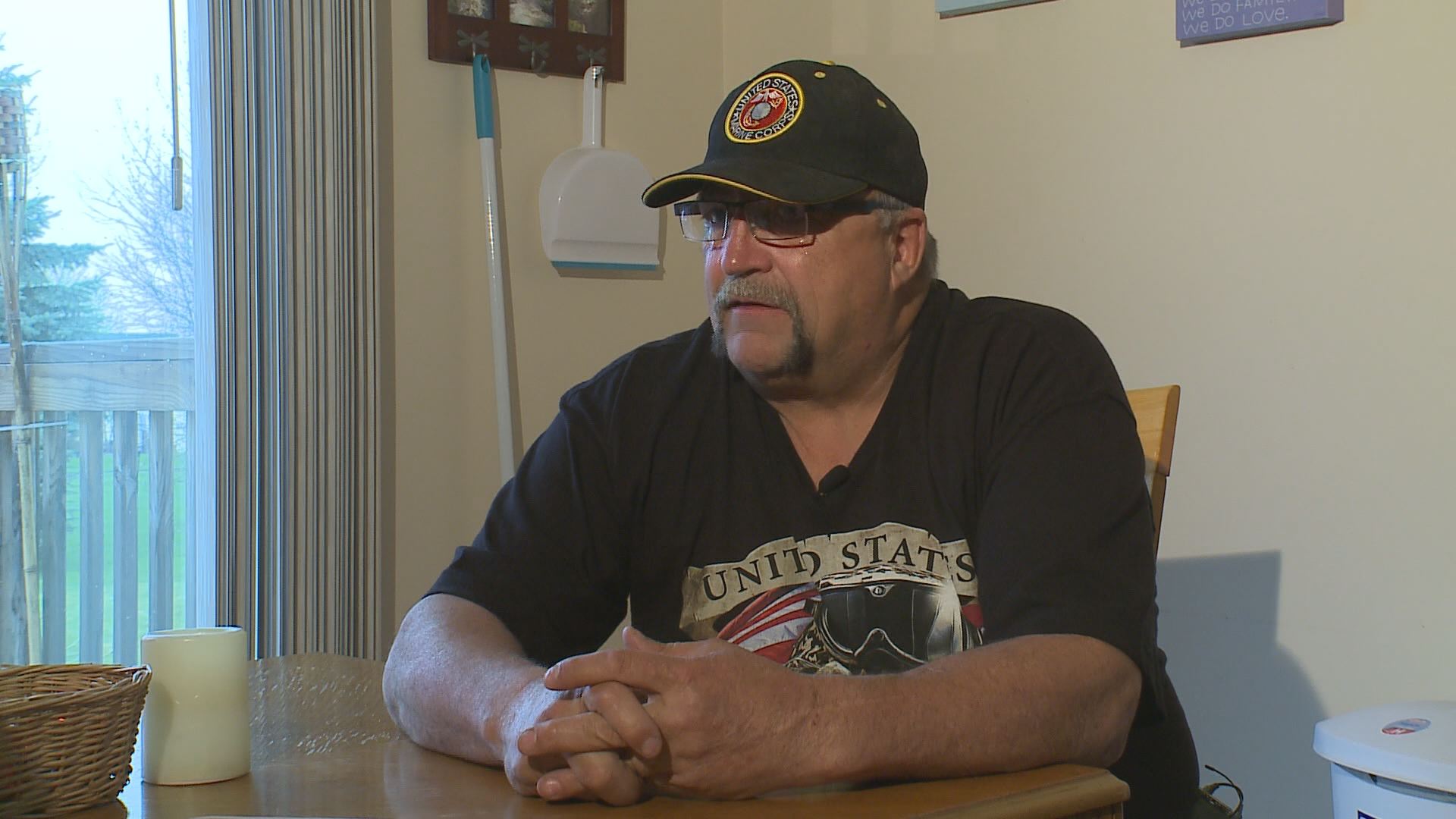 "I can identify with Shelby and losing a sibling," said Thom. "That is what life is about and if all of us, could do one nice thing and reach out to somebody else, just do it, the joy of doing it outweighs anything else."
Thom teamed up with Howling Hilltop Kennel and Training, which generously donated the the three year program of service dog training. Thom also gave the family a $500 PetSmart gift card.
Shelby Moore called Max the best thing that's happened in her life.
"To have something that always needs me will be a really good thing for me to have and help me in my daily life," said Moore. "It just brings a feeling of home and you are needed somewhere and that's a really good feeling for me to have."