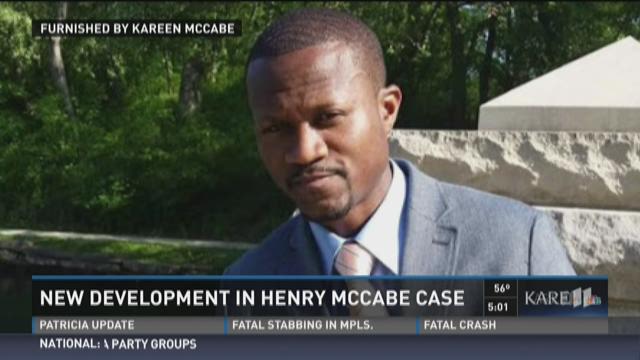 MOUNDS VIEW, Minn. -- The leader of a non-profit group leading a search to find Henry McCabe says there are inconsistencies surrounding the disappearance of the 32-year-old Mounds View man.
David Singleton, who leads Minnesota Community Police, said McCabe's wife has withheld information.
Four days after McCabe's wife hired a new agency to assist with the search, the group released an audio recording with Kareen McCabe.
"She is purposefully withholding information and that we believe could lead to the location and recovery of Henry McCabe," he said. "We feel like we have all been misled. We have an ethical and moral obligation to the community and to this organization to do the right thing."
On Saturday, Minnesota Community Police released a recording to all local media, which they claim is a conversation with Kareen McCabe saying she has evidence indicating her husband is alive.
The group said it will no longer offer a $10,000 reward for information leading to McCabe.
By contrast, Kareen McCabe says she is being truthful. She said she fired Minnesota Community Police and hired a new agency that better fits the needs of her family. She said she has given information to Mounds View Police that could help lead to her husband.
McCabe went missing Sept. 7. The father of two was a state auditor with the state.
Via email and text, KARE 11 sent Kareen McCabe a copy of the recording. She told us she was not able to open the file and could not verify the identity of the woman on the recording.