SARTELL, Minn. — Sartell police have identified a baby and a man who died following an apartment fire Jan. 19.
Fire crews found 4-month-old Hazel Kaloni Clark and 24-year-old Caleb Clark when they entered the burning apartment at 301 11th Ave. East around 8 p.m. The State Fire Marshal has determined that the fire was intentionally set within Clark's apartment, and most of the damage was contained to that unit.
On Thursday Sartell police said in a news release that Caleb Clark died of a suspected self-inflicted gunshot wound, and Hazel's death is being investigated as a homicide. The baby's official cause of death is still pending.
Police say the two recently moved to Sartell from Grand Forks, ND.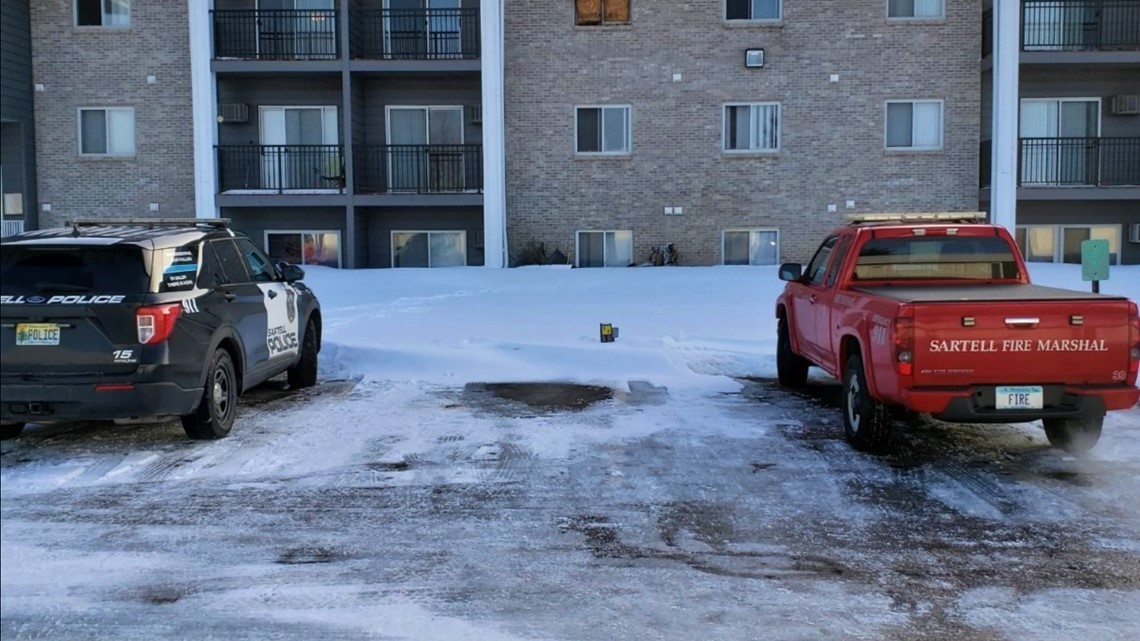 The incident remains under investigation.