ISANTI COUNTY, Minn. — Emergency crews are on the scene of an incident that left a home in rural Isanti County badly damaged late Monday morning.
Images from SKY 11 show a section of roof blackened and what appears to be a large hole in the side of the Wyanett Township structure. Smoke could be seen billowing from the windows as fire crews inspected the damage and monitored the situation.
Princeton Fire Chief Ron Lawrence told KARE 11's Kiya Edwards that a 911 call came in shortly after 9 a.m. reporting a house fire, but when crews arrived on scene they determined an explosion had occurred. A female resident of the home was located on the front lawn suffering from burns. She was transported to another location by ambulance and then believed to have been airlifted to a hospital.
Because the home is in an area not served by a hydrant system, Chief Lawrence says fire crews had to haul in their own water, pumping it out of what he called a drop tank. The chief shared that crews had put at least 10,000 gallons of water on the fire that resulted from the explosion.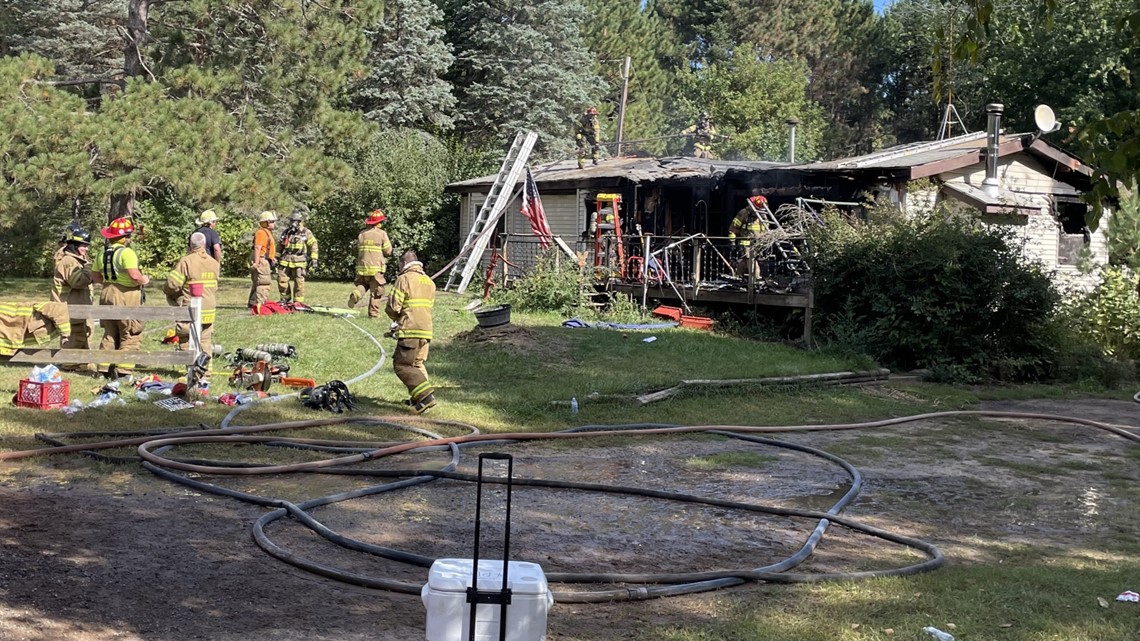 The chief also shared that at least three of four cats inside the home were rescued.
Wyanett Township is located on Highway 95 between Princeton and Cambridge.
KARE 11 has a crew on scene and will provide additional details as they become available.
WATCH MORE ON KARE 11+
Download the free KARE 11+ app for Roku, Fire TV, Apple TV and other smart TV platforms to watch more from KARE 11 anytime! The KARE 11+ app includes live streams of all of KARE 11's newscasts. You'll also find on-demand replays of newscasts; the latest from KARE 11 Investigates, Breaking the News and the Land of 10,000 Stories; exclusive programs like Verify and HeartThreads; and Minnesota sports talk from our partners at Locked On Minnesota.
Watch the latest local news from the Twin Cities and across Minnesota in our YouTube playlist: