On I-35 northbound near Faribault, a jackknifed truck between Exit 48 and Exit 56 prompted the roadway to be reduced to one lane. MnDOT says to expect long delays and to use an alternate route.
Another semi was jackknifed on northbound I-35E near Mile Post 66.7. Shortly after 10 a.m. the truck was moved to the side of the road and lanes reopened.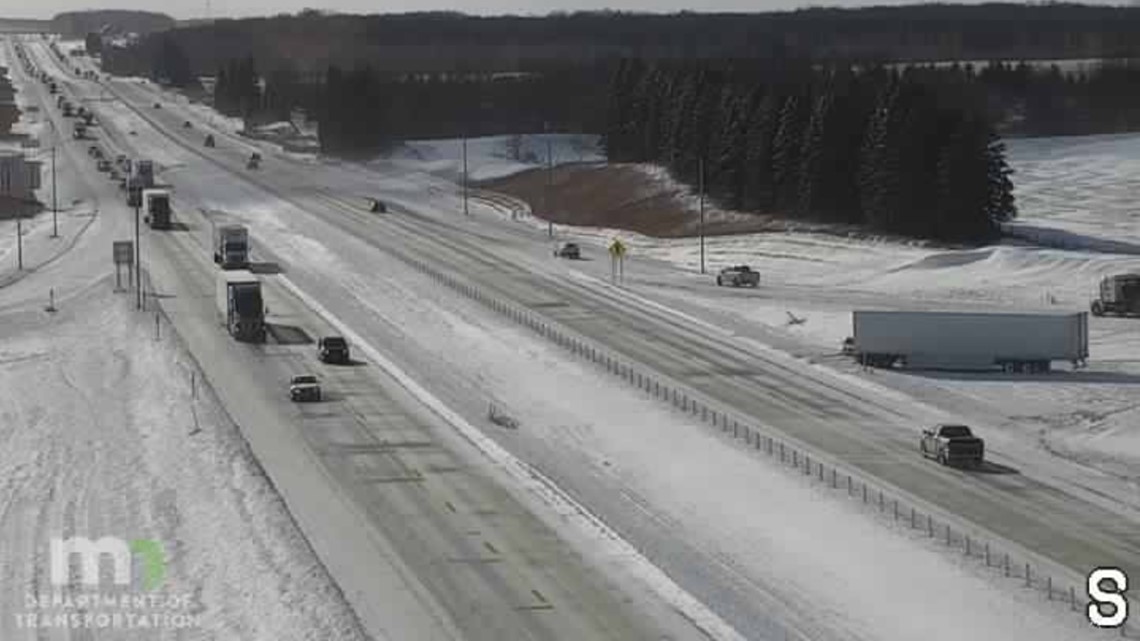 If you're on the road today, MnDOT urges drivers to use caution behind the wheel. Freezing temperatures overnight led to icy, slick conditions on some roadways. Snowplows are currently working to clear blowing and compacted snow on ramps, bridges and overpasses.