Watch the full story tonight at 10 p.m. on KARE 11 News
MINNEAPOLIS – From alongside the avocado carts of Costa Rica, to the soaring towers of Singapore, you'll find the universal pursuit of happiness.
But according to experts and the latest research, that pursuit – despite today's relative abundance and constant clicking – is increasingly unfulfilled. In fact, according to a recent Harris Poll survey, only one-third of us report being happy.
But also according to a world-renowned expert, each of us can increase our happiness by simply taking a few critical steps in our own lives. And it begins by taking stock of where we're at today.
Finding happiness, the 'Blue Zones' way
National Geographic explorer and Minnesota native Dan Buettner first introduced the world to the "Blue Zones" in 2005. In articles and books on that topic, Buettner explored the secrets behind the world's longest-living people. But in the years since that discovery, Buettner concluded happiness was as important as a long life.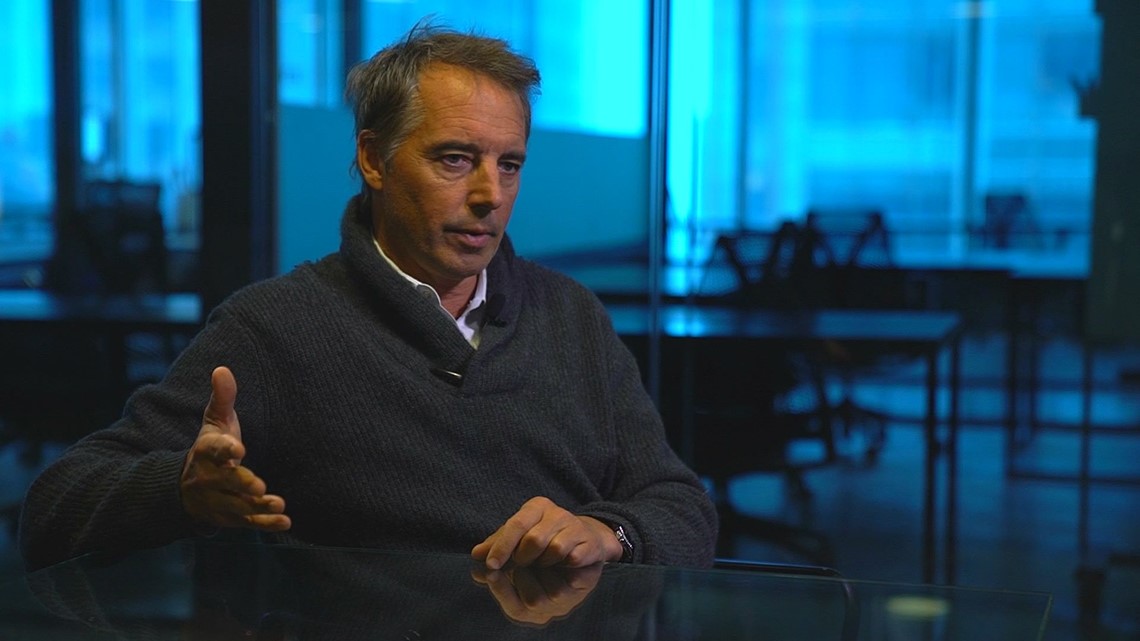 "I thought I had my arms around how to live to be a hundred. But that doesn't make sense to live to become a centenarian unless you enjoy the journey," Buettner recalled about his original transition to delving into happiness.
Buettner began his exploration of happiness by reviewing the research on more than 20 million people worldwide through the Gallup-Sharecare Well-Being Index. Based on that data, he determined that happiness involves what he calls a "balanced portfolio between pride, pleasure and purpose." He further concluded the highest levels of happiness can be found in three specific locations: Costa Rica, Denmark and Singapore. Buettner then combined his statistics with actual, on-the-ground research – traveling to those regions to mine the secrets to happiness from the world's happiest people.
The first step, Buettner suggests, is to honestly gauge your happiness. The Blue Zones organization, in cooperation with Dr. Johannes Eichstadt from the University of Pennsylvania World Well-Being Project, developed a simple five-minute test to determine where you stand today. Test-takers will need to sign up to receive their test results, but an "opt-out" function will prevent them from receiving any additional information. More detailed terms and privacy disclosures are included in the test itself.
Upon receiving the test results, Buetter believes a person is better prepared to make the lifestyle changes that could open the door to greater happiness.
"You cannot manage it if you can't measure it. So the first step is go to take the true happiness test and find out where you might be out of whack and get some ideas on what you can do - given how you're spending your life," he said. "What we found are ways you can shape your surroundings so you're more likely to be happy in the long run."
Specific steps toward happiness
Each person may choose to emphasize one area of their life for possible "improvement" over others, depending on where they may "lack" happiness. But in general, Buettner believes the following steps will help increase happiness within any one person. And yes, KARE 11 specifically asked Buettner to provide 11 suggestions for our KARE 11 community.
1. The first suggestion? Limit your time on social media.
"We actually found that people who don't use social media at all, they're not the happiest. The happiest people are using social media – which would be Twitter or Instagram or Facebook – about 45 minutes a day. And if you're using it more than 45 minutes a day, your happiness drops," Buettner said.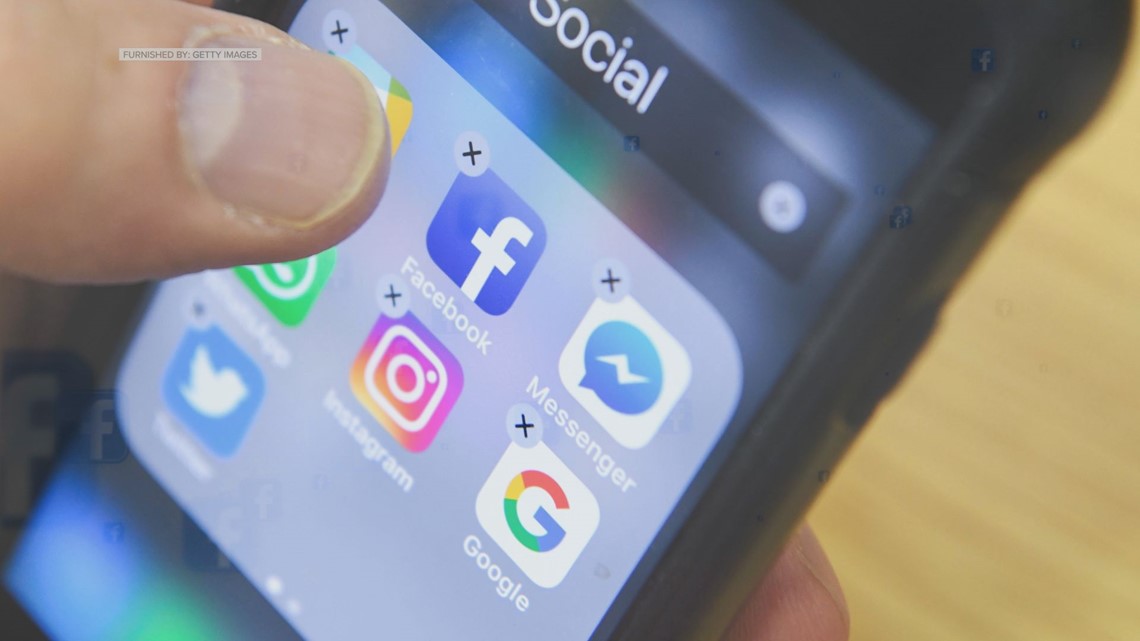 2. Replace that Facebook time with face-to-face interactions with actual friends.
"Curate a group of four or five friends that number one, we like. Number two, we can have a meaningful conversation with, and number three, we can call them on a bad day and they'll care," he stated, adding that people should attempt to spend as much as five or six hours a day in the company of those supportive people.
Buettner notes that emphasis on socializing can come at the expense of hours spent at work. He specifically observes that most people – 70 percent, according to his research – are not happy on the job. So he recommends trying to limit the hours spent on the clock.
3. Try to work part-time and find a work bff
"When it comes to your work, try to work part-time, 30-35 hours a week," he said. He also noted that people should also attempt to find a "best friend" at work – given that that's shown to significantly increase a person's professional contentment.
Recognizing that most people may balk at the idea of switching to part-time hours, Buetter suggests it remains possible if people focus their finances on security, rather than spending.
4. Focus on financial security
"When it comes to finances, join automatic savings plans. Pay down your mortgage and buy insurance because financial security is stronger than consumption when it comes to happiness," he said.
Buettner notes a person can achieve higher levels of happiness by simply making small changes in their life choices. Among the specific activities to add or modify, Buettner offers the following:
6. Exercise – or enjoy a physical activity – for at least one hour every day
7. Eat five servings of vegetables every day
8. Sleep between eight and nine-and-a-half hours every night
"We know volunteers everywhere in the world are happier than non-volunteers," Buettner explained about the suggestion to spend time serving the community.
Buettner's final suggestion focuses on not "focusing" on the pursuit of happiness at all.
"Trying always to be happier is a recipe for neurosis because you never quite get it," Buettner said. He added that a person is better off trying to enhance their environment and then allowing the changes to organically occur.
Beyond the above recommendations, Buettner acknowledges some geographical locations are simply more conducive to happiness. In fact he notes happiness is 40 percent genetic and 15 percent based on where you live. But even when it comes to geography, the Twin Cities community competes well with most places on the planet.
"We're number 21 out of 171 cities in America," Buettner noted. "I would label our fair Twin Cities as one of the happiest places in the world."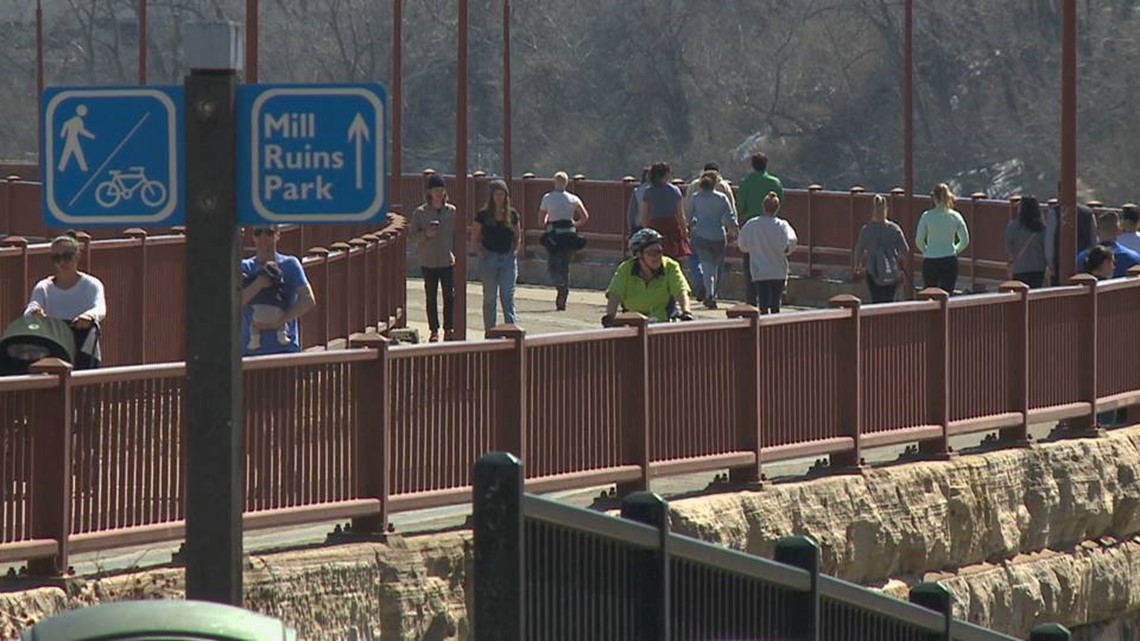 Among the criteria contributing to happiness within geography, Buettner said, is access to health care, educational opportunities for both boys and girls and even trust in elected leaders.
"Trust is way bigger than we think when it comes to happiness. And there are lots of things we can proactively do to create environments of trust," he said.
Despite the big picture Buettner recommends people start by focusing on the pursuit of happiness that is completely personal.
"Everybody can get happier. I think of four things: you want something to do, someone to love, something to look forward to and something to give back," he said.