EDINA, Minnesota — When the Summer Olympics start in Paris next year, breaking will make its debut.
But for some B-Boys and B-Girls with Olympic dreams, the journey there starts this weekend at a Twin Cities dance studio.
Riley owns the studio with his wife, Bao Lee.
"We always say when people come here for classes, we're the anti-studio because you don't see a lot of traditional dance. But also that hip-hop dance and breaking, it's not this elective that you can take on the side just to get your flips and stuff for your dance competitions. This is legit," Lee said.
House of Dance Twin Cities solely offers classes dedicated to breaking, popping and locking and hip-hop — a rarity for dance studios across the country. Instructors are specialists within their styles.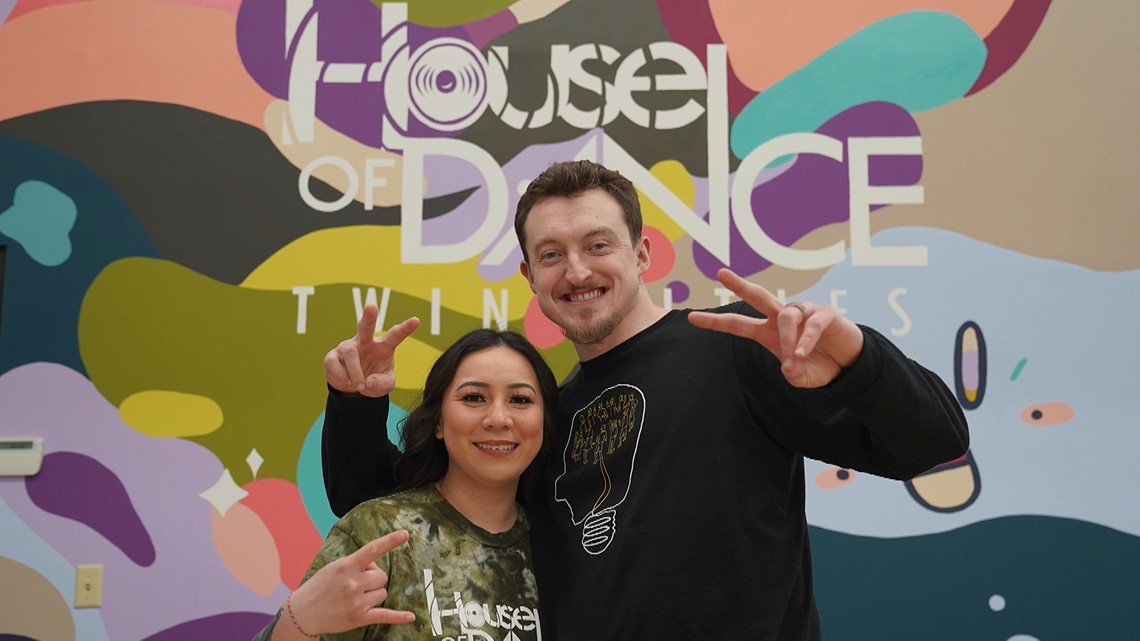 "I really wanted to find a sport that I was really passionate about so me and my mom did some researching and we found this place," said Cooper Hensley, 12, who has been breaking for six years.
It inspired his little sister, 9-year-old Ada Hensley, to join the studio.
"It's kind of funny. Some people, when you say the name 'breakdancing,' like my friend said, 'What are you doing? Like breaking stuff while dancing? Like breaking your bones while dancing?' No," said Ada, shaking her head and smiling.
Parent Irineo Moreno came out to the studio at the end of practice to watch his son, 9-year-old Benicio.
"It's inspiring to me because I always liked breakdancing but I never did it myself. So I'll actually steal some moves from him when I go home," Moreno said.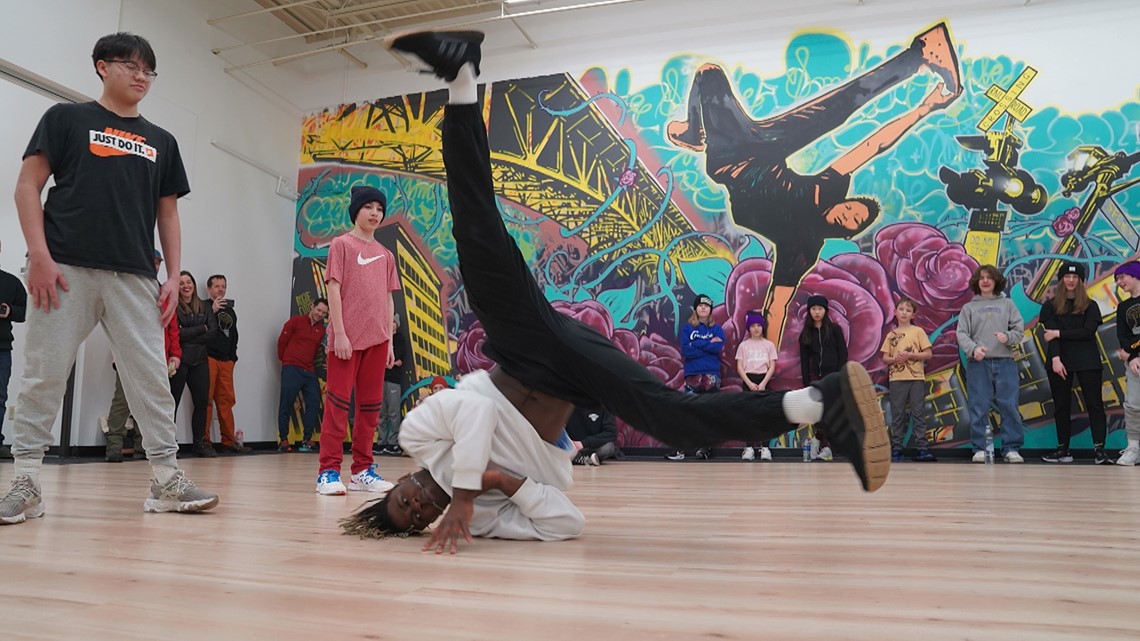 Ema Clarke, 15, has been with the studio since its second anniversary. House of Dance Twin Cities will mark nine years in August.
"It's like passing the torch. So right now I feel like I have the torch and I'm passing it down to younger people," Clarke said.
Breaking started in the Bronx during the 1970s in Black and Latino communities. More than half a century later, it's coming to the Summer Olympics.
"The Olympics themselves, they're looking for a way to revitalize the Olympics," Lee said. "They're trying to find younger viewership."
Breaking will debut at the Paris 2024 Summer Olympics. It first appeared at the 2018 Youth Olympic Games in Buenos Aires.
The breaking competition will comprise of two events where 16 B-Boys and 16 B-Girls will go face-to-face in solo battles.
But qualifying for breaking at the Olympics is a process and one of the paths to get there starts in Minnesota.
House of Dance Twin Cities is hosting the Breaking for Gold USA Midwest Open — one of only three 2023 regional qualifiers sanctioned by USA Dance for the Breaking for Gold National Championships.
More than 100 of the top breakers from around the country will compete on April 1 for a chance to advance their Olympic dreams.
Breakers in four categories — adult B-boy, adult B-girl, teen and youth — will battle it out for a shot at nationals in May. The top four finishers in each category will receive an automatic spot in the Breaking for Gold USA National Championships in Austin, Texas in May. The top two finishers at nationals in the adult categories will then secure a spot at the World Dance Sport Federation World Championships in Belgium in September, which is a qualifying event for the Paris 2024 Summer Olympics.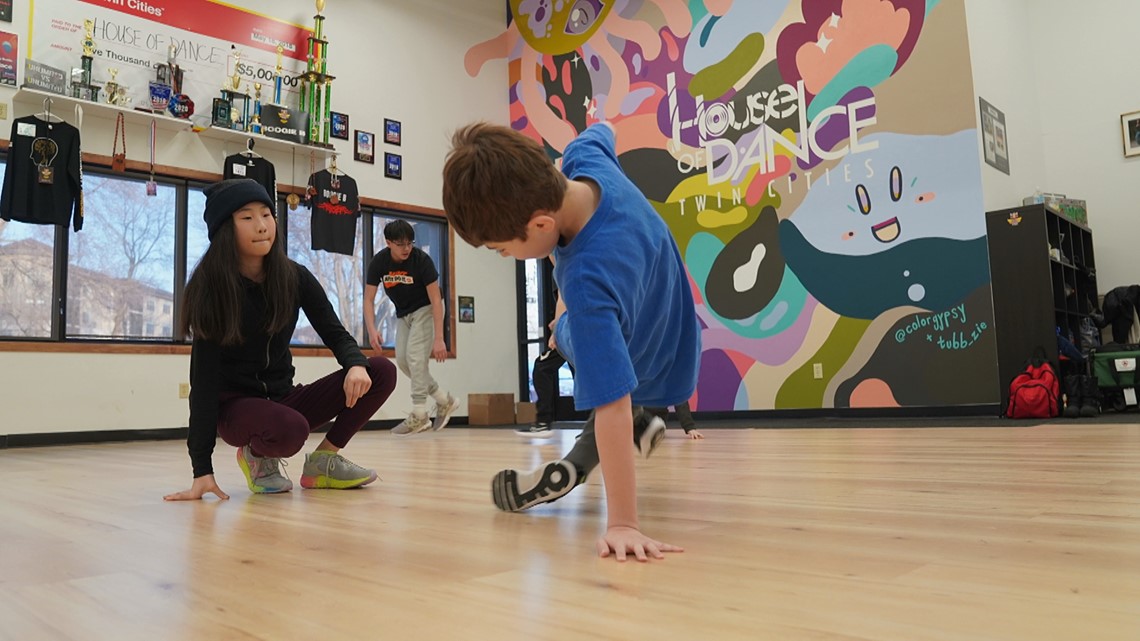 "Breaking has always been considered an art and a dance first. Now with it going into the Olympics, it's still an art and a dance but it's being considered for as a sport. So as a community we're trying to figure out what that means and making sure that the culture and where breaking comes from is not misrepresented while still making sure that this platform, it is helping breaking," Riley said. "It's coming into the sport world and it's... in a more professional setting. There's athletic trainers, and nutritionists, and physical therapists coming into our community to help us. We've always been self-sustaining as a community and practitioners. So now it's making the next generation of dancers and competitors ... think about health, fitness, mental health, all of those things."
Breakers must be at least 16 years old to compete. At 13 years old, Micah Willey is too young to try for an Olympic spot but it's something to reach for.
"It's like the ultimate battle. The best of the best versus the best of the best," Micah said.
Micah's dad, Dana Willey, added, "He's got me like locked in like a soccer dad but I don't like sports. This is beyond sports to me. This is like superhuman stuff."
Event doors open at noon with spectators welcome any time after 1 p.m. Adult categories begin at 3:30 p.m. with the event ending by 8 p.m.
Watch the latest local news from the Twin Cities and across Minnesota in our YouTube playlist: