MINNEAPOLIS — Emergency situations are stressful for anyone, but that stress can be compounded when you are a parent with nowhere to turn for help.
It's a place where parents in the metro area can turn to in a crisis for emergency shelter and child care.
Young children up to age six can stay at the nursery up to three days at a time. Many of those children suffer from chronic stress and trauma.
The nursery provides them with toys, books, comfortable cribs and most importantly, a safe place.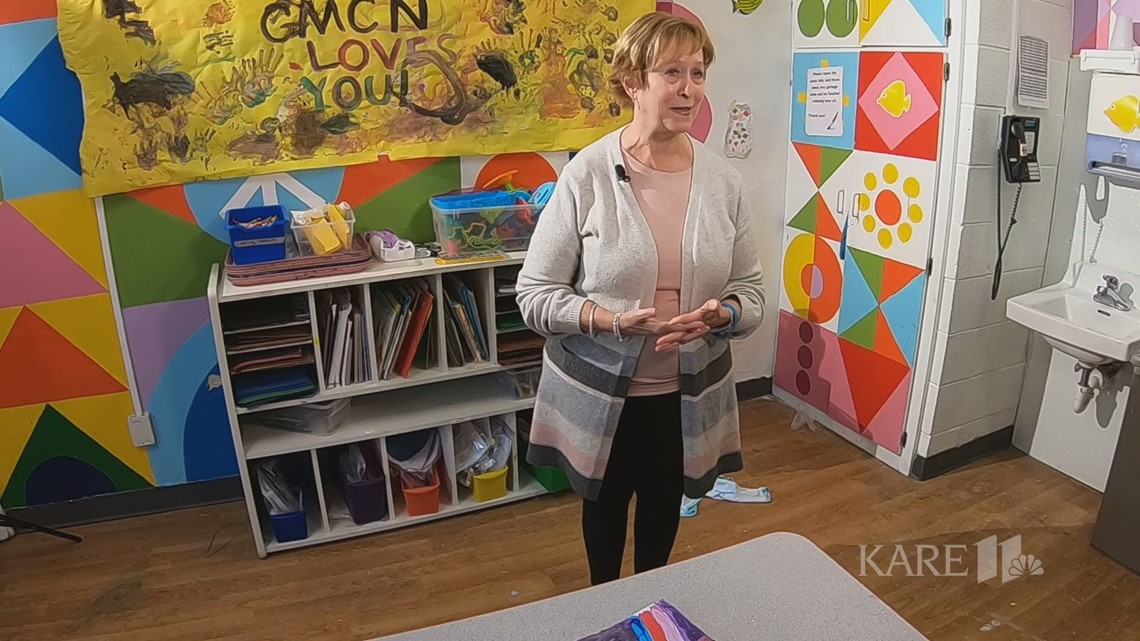 Crisis situations the nursery helps with are unexpected homelessness, violence issues in the home, sickness or parents needing a serious "break."
Its mission is to " to end child abuse and neglect and create strong, healthy families."
The nursery operates a crisis line, through which workers answer about 4,000 calls a year.
"A family can reach us any time of the day or night, any day in the year," said Mary Pat Lee, executive director of the nursery. "Our services are available to anyone in the Twin Cities, but the reality is the vast majority of the families that use our facility are families living in extreme poverty."
The parents the nursery helps on a daily basis do not usually have networks of support, according to Lee. She said that's why the nursery tries to be there for them.
"One of the first messages we send to our parents is how brave they are," Lee said. "Can you imagine what it's like to call a stranger and ask them to care for your children because you have a need and no one to watch them?"
Families in crisis are offered counseling and home visits.
Lee said that volunteers are a critical part of the care that the nursery gives to children.
"We have groups that come in...for our cook for kids programs. Teams of colleagues, or church members, or families come in and prepare food, serve the food to the children for breakfast, lunch, dinner or one of the three snacks we provide during the day," Lee said. "Another one is kind of enrichment activities. We'll have groups of volunteers that will come in and do art projects with children. We have groups come in and do storytellings."
More from KARE 11 Sunrise: