GOLDEN VALLEY, Minn. — Wednesday is School Bus Driver Appreciation Day in Minnesota. Even the 35W bridge was lit up with yellow lights to celebrate.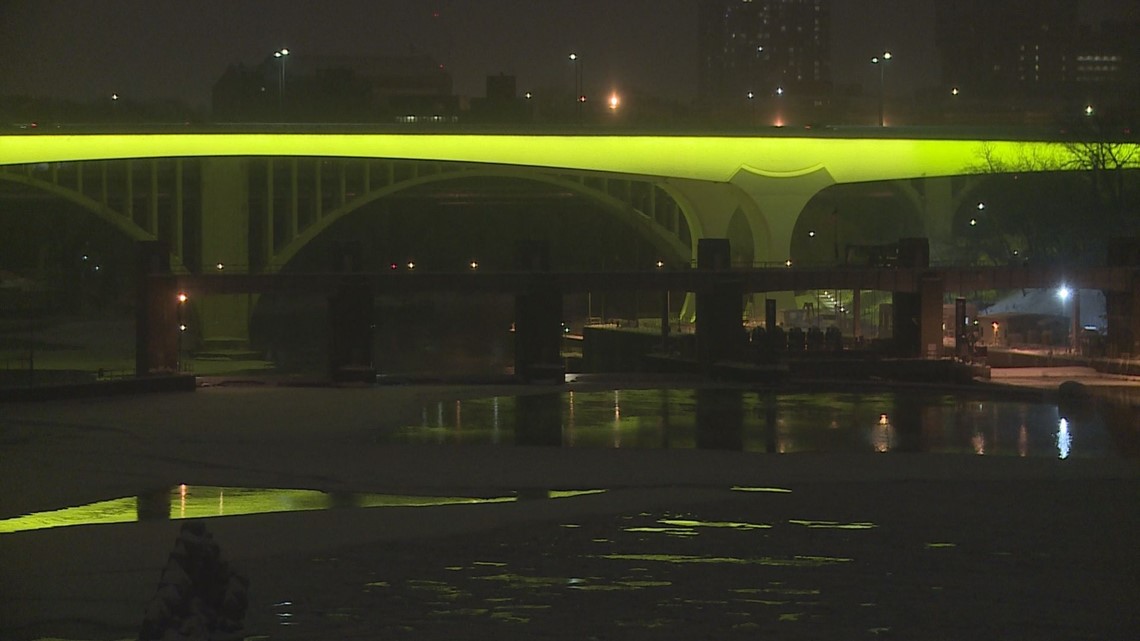 Bus drivers are celebrating the day by holding a press conference in Golden Valley. The conference will focus less on appreciation and more so on an issue that more school bus drivers are reporting, stop arm violations.
Minnesota State law requires all vehicles to stop for school buses when the bus driver activates the flashing red lights and has the crossing arm fully extended.
However, many people ignore that law every day, putting students lives in danger.
According to the Minnesota Department of Public Safety, 6,529 citations were handed out between 2014-2018 for stop arm violations in the state. Drivers face a fine of $500.
Minnesota law says that drivers must stop at least 20 feet from a school bus that is displaying red flashing lights or a stop arm when approaching from the rear and from the opposite direction on undivided roads.
Among those speaking at Wednesday's press conference is Mickey Reed.
Reed is a school bus driver in Byron, Minn. and last year, he witnessed a student get injured after being hit by a driver who broke the stop arm law. Reed shares his experience in the video below.
We asked our viewers to shout out bus drivers on our Facebook page. You can see those shout outs by clicking here.
More from KARE 11 Sunrise: