Firefighters in Minneapolis battled two separate fires Wednesday evening, just two miles apart. The first fire was located at a home in the 3600 block of Emerson Ave. N., the second in the 4800 block of Lyndale Ave. N. Crews faced weather-related complications in fighting the fires, namely water lines freezing in the frigid overnight temps. Luckily, no injures were reported from either blaze.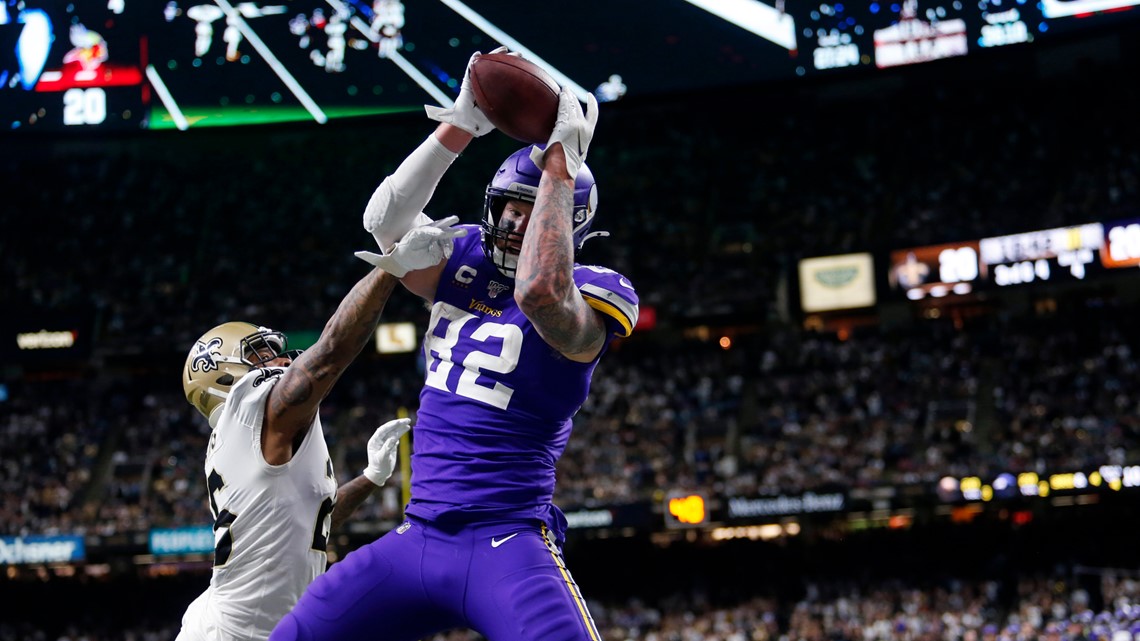 Kyle Rudolph expressed his disappointment on Twitter Wednesday after he found out the gloves he wore in Sunday's overtime victory over the New Orleans Saints were sold on eBay. Rudolph tweeted that an unknown member of the media asked him in the locker room if he could have the gloves after the Vikings' playoff game, in which he scored the game-winning touchdown. Rudolph said he obliged because the person who asked for his gloves said they would be sold for a charity benefit. Luckily another Twitter user responded to Rudolph, saying he was the one who bought the gloves and would happily donate them to charity. Rudolph took him up on the offer, and even said he will give @kingy1940 his gloves from the upcoming game against the 49ers.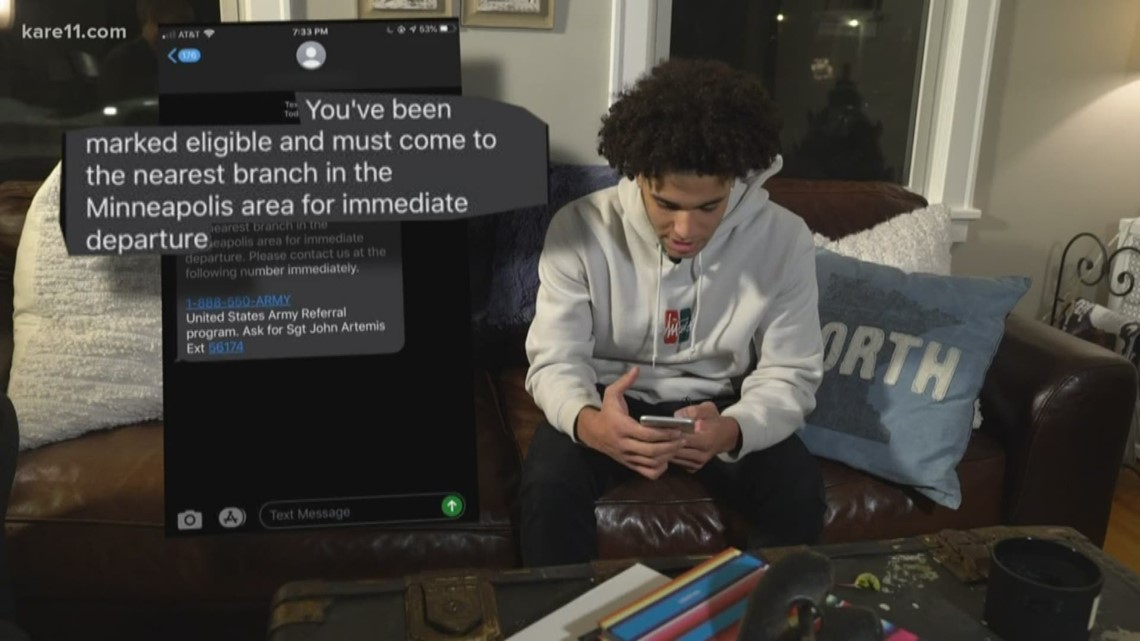 During a week of military confrontation between the U.S. and Iran, the U.S. Army is issuing a fraud alert after young adults across the country began receiving startling messages about a military draft. The text informs the user that attempts to contact them through the mail had failed, and that they should report to a nearby military branch for immediate departure. But the goal of the messages isn't clear. Unlike most scams, the phone number it directs people to is for an actual military recruiting center. A representative with U.S. Army Recruiting Command says Army security personnel are looking into the origin of the messages. In the meantime, they are reminding people that Congress and the President would need to pass official legislation in order to authorize a real draft. The Minnesota Army National Guard says they did send a text blast to teens who attend several area school this weekend, but the content does not contain any threatening language or a military draft.