Winter. I'm over you. It's officially spring, and with that comes an explosion of color in flowerbeds.
I always look forward to this time of year, when the flowers bloom and my camera and I delight in capturing color again.
Even though we're finally seeing grass on our lawns, it will be a bit before we see more color. But there's a spot in St. Paul that's already vibrant.
The Como Park Zoo & Conservatory's Spring Flower Show opened just more than a week ago, but I got word that late last week, the flowers really bloomed, so I had to check it out.
This year, the show features reds and yellows. Also, tulips, daffodils, lilies, crocus and more.
There will be between 10,000-12,000 flowers circulating throughout the show, which ends April 21.
You've got plenty of time still to take in spring before it really arrives outside.
What's a great spring photo spot in Minnesota and western Wisconsin? Let me know and I'll add it to my list!
Ellery's Photo Stop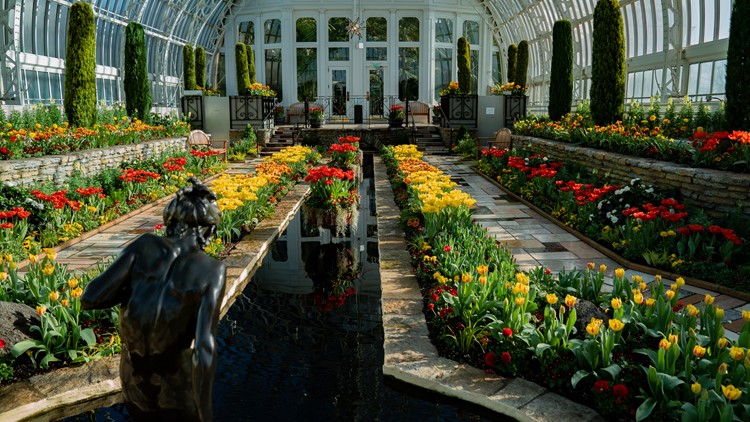 More from That's So Minnesota: