As I was recently thinking about where to go for my next photo stop, I looked through all my viewer suggestions (thank you!) and stumbled upon the Minnesota Valley National Wildlife Refuge.
I had never visited it before, but have seen glimpses from Highway 169, so my photographer and I packed up and headed out for an adventure.
We started with the overlook a the Refuge's main visitor center in Bloomington. What a sight! Before I looked through the stationary binoculars and snapped a few photos, I encountered some wildlife. A snake! If you know me, you know that I don't do well around snakes. They've always creeped me out, but this one was a baby and actually, I hate to admit, cute.
The Minnesota Valley National Wildlife Refuge spans some 14,000 acres and stretches across nearly 70 miles, so our next stop was at the Louisville swamp, a section that's about 20 minutes south of the Bloomington headquarters.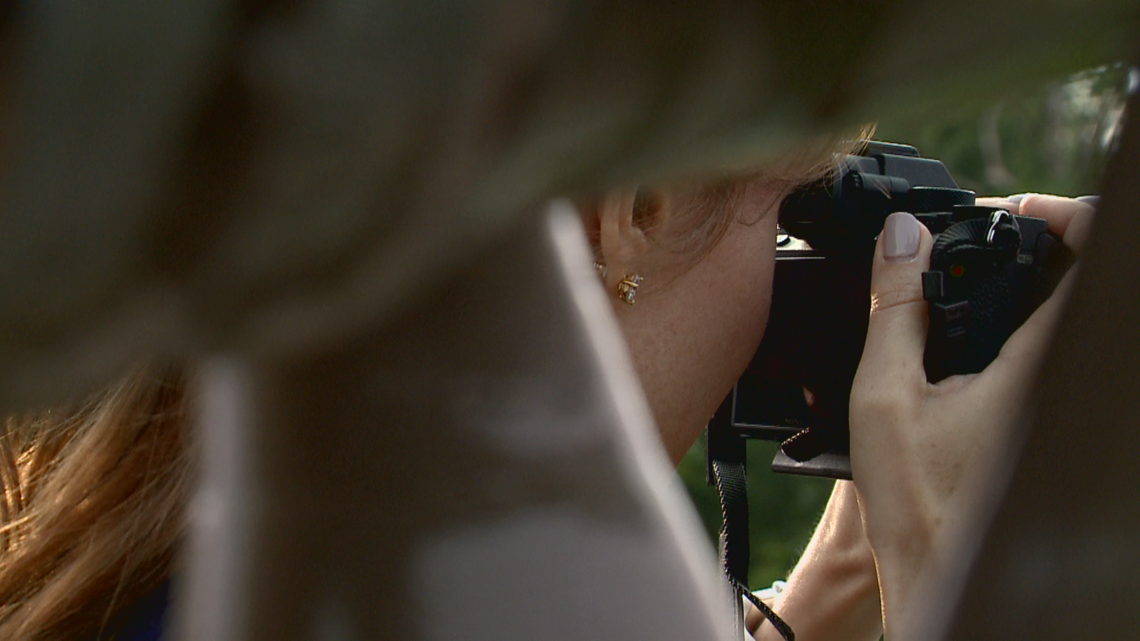 The trail was so lush and beautiful. And there we saw our next bit of wildlife, possibly a beaver or otter. We couldn't quite make out whatever scurried out of a nearby pond, but it was neat! In this section, there's a great overlook from a bluff. It's a spot I want to re-visit in the fall when the colors pop.
Lastly, we tried walking to the Carver Rapids viewpoint, but the trail leading to it from the visitor center in the Rapids Lake Unit was flooded out. It's a good reminder to check the Minnesota Valley's website for any trail closures. Flooding has been an issue there this year with all of the rain we have gotten.
Too bad we couldn't see the viewpoint, but it gives me a reason to go back. I really want to check it out in the fall, so I'll keep this place on my list. But what a fantastic spot to capture so much wildlife in the metro. If you can, check out the Minnesota Valley National Wildlife Refuge. Bring your camera, your hiking shoes. Oh, and bring your bug repellent!
I always love hearing your suggestions for my next photography adventure, so if you have a spot that you'd like me to check out in Minnesota or western Wisconsin, here's how to contact me: