MINNEAPOLIS — Summer is almost here, and high school and college graduates either have, or will soon cross the stage with diploma in hand and a bright future ahead.
So it's time to celebrate, right?
According to lifestyle website "The Nest" there are five things you need to consider when figuring out grad party costs: location, invites, food, drinks, entertainment and labor.
First and foremost, how much should an average graduation party cost? Financial service site FinancialBuzz.com said in 2022 the average American spent around $1,100 on a party for 60 people. That number includes food, drinks, decorations, tables and settings.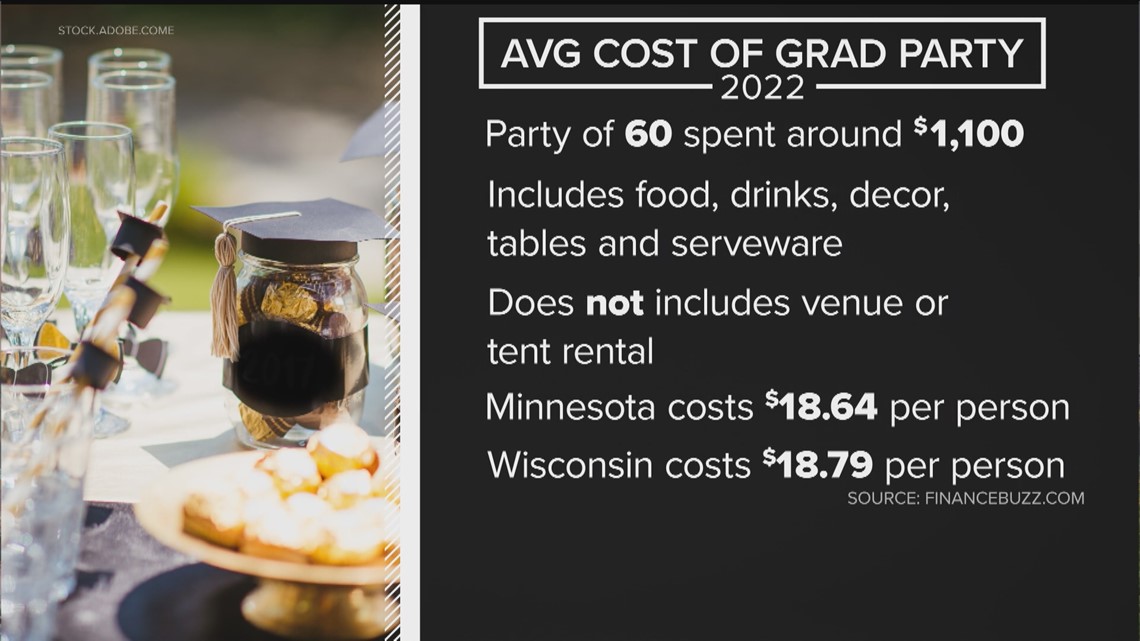 That figure does not include money for renting a tent or a venue.
Breaking that number down with state data shows that on average, in Minnesota a graduation party will run you about $18.64 per person. In Wisconsin the cost is slightly higher, averaging out to around $18.79 per guest.
So what are some things families can do to cut down on the costs?
Host the party yourself to save on rental and cleaning fees
Send e-vites instead of having cards and envelopes printed
Instead of having food catered, invite friends and family to bring sides and desserts for a potluck-style meal
Another consideration for those attending graduation parties is what to give a graduate as a gift.
ConsolidatedCredit.org said that the average gift amount for a grad is $114.89, and the top gifts are cash, cards, gift cards, apparel and electronics.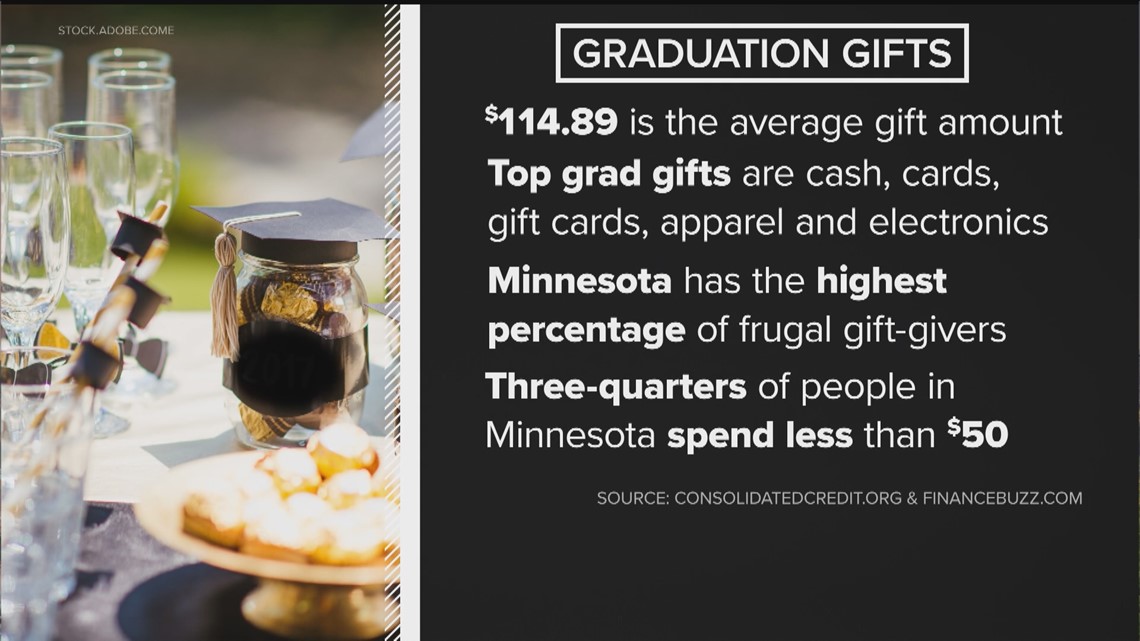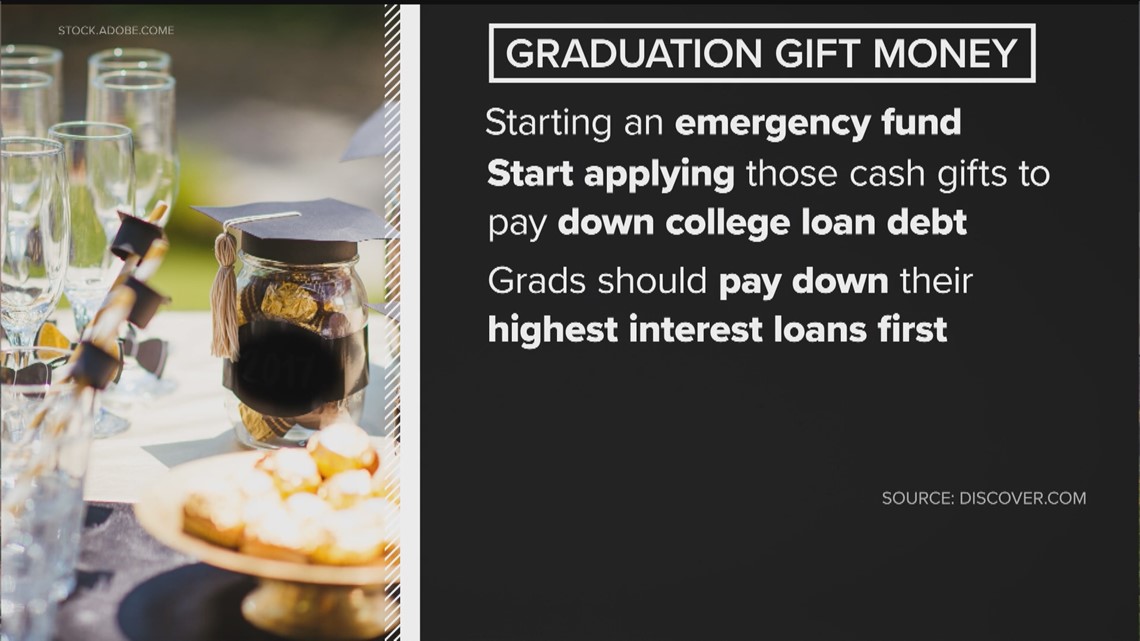 WATCH MORE ON KARE 11+
Download the free KARE 11+ app for Roku, Fire TV, Apple TV and other smart TV platforms to watch more from KARE 11 anytime! The KARE 11+ app includes live streams of all of KARE 11's newscasts. You'll also find on-demand replays of newscasts; the latest from KARE 11 Investigates, Breaking the News and the Land of 10,000 Stories; exclusive programs like Verify and HeartThreads; and Minnesota sports talk from our partners at Locked On Minnesota.