MINNEAPOLIS — It's been years since she played organized sports, but Lea B. Olsen still identifies as an athlete.
"For me, playing sports just opened up my world. It was where I found my confidence," she says.
Olsen started playing basketball in high school and eventually walked on at the University of Minnesota, becoming the first walk-on to become a captain for the women's basketball team.
She is currently the TV analyst for the Minnesota Lynx and also does courtside reporting for Minnesota Timberwolves games.
In addition to her broadcasting career, Olsen is hoping to help shift the way that athletes, coaches and parents approach youth sports through a resource called Rethink the Win.
Its mission is for youth sports to be less focused on the wins and more focused on the bigger experience as well as the lessons learned.
"Being good teammates, their work ethic, juggling a schedule – all of those things," Olsen says.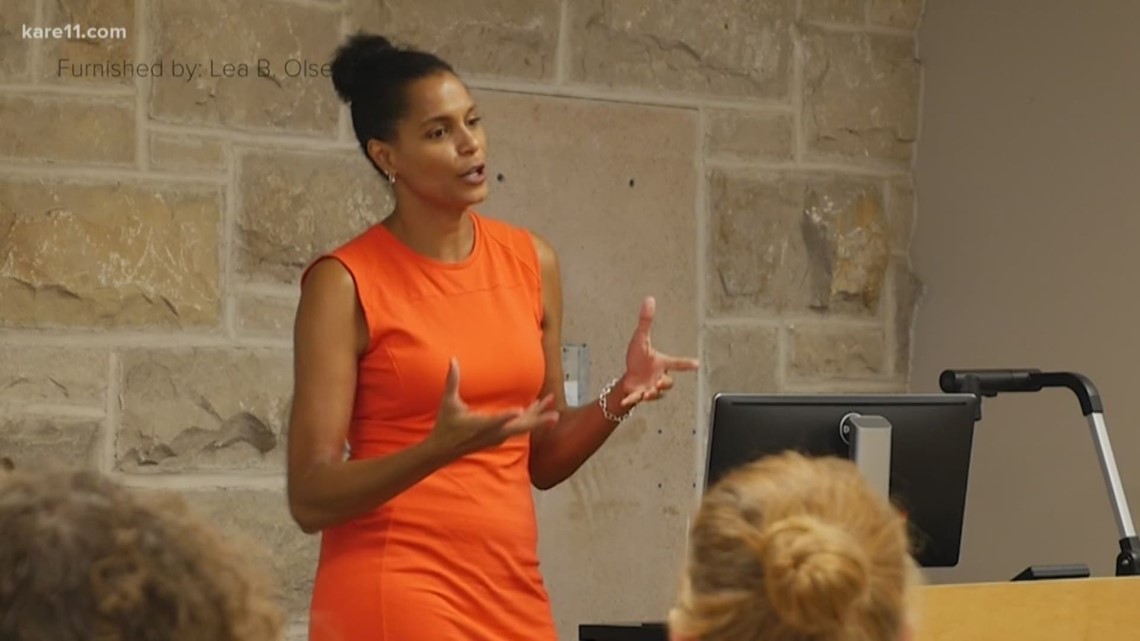 She's doing that through public speaking and is also set to launch a podcast this month to help people navigate the youth sports system.
In addition to getting athletes to focus on the lessons beyond wins and losses, Olsen also hopes to keep sports accessible to them.
"If we can give kids access to things they can do whatever they need to do," she says.