STILLWATER, Minn. – Adam Potter has autism, takes special education classes and is prone to occasional meltdowns.
Trey Kruse is a member of the National Honor Society, plays football and is captain of the Stillwater High School wrestling team.
Also, Trey and Adam are best friends.
"We moved here from Nevada when Adam was in second grade," Lisa Potter, Adam's mother says. "One day I was approached by a woman in the store and she had said, 'Have you seen the relationship between Adam and Trey at Stonebridge?'"
At Stonebridge Elementary School Trey and Adam were instantly drawn to each other.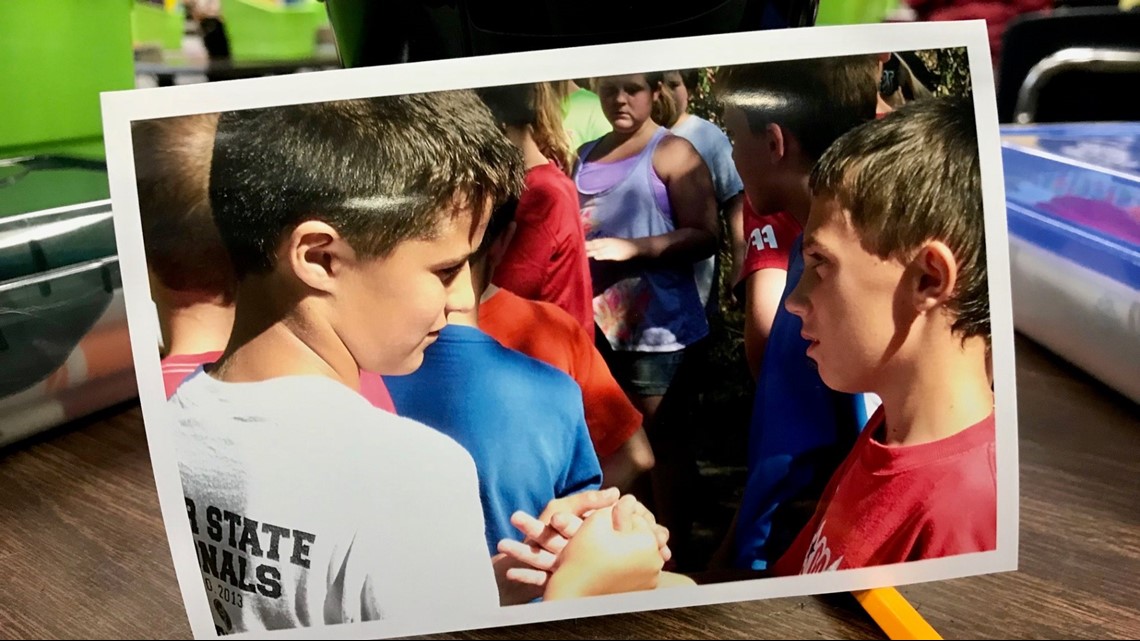 "I was very skeptical at first," Adam's father, David Potter, admits. And why not? Adam never had a friend at his old school.
"It's not easy to form a relationship with a kid with autism," Lisa Potter says. Yet, from the start, Trey instinctively seemed to know how to bridge the gap with Adam.
The boys' sixth grade teacher, Andrew Jurek, saw it time and time again. "Adam would sometimes have meltdowns in the middle of school - sometimes he would have a hard day - and when we heard that, we would find Trey, we'd page Trey Kruse.
"Trey would grab the back of his neck and they would just go cheek to cheek and they would just touch each other, and just doing that would just calm Adam down," the teacher said. "Trey can just - however he knows - he can just feel and sense what Adam needs and then Adam will respond."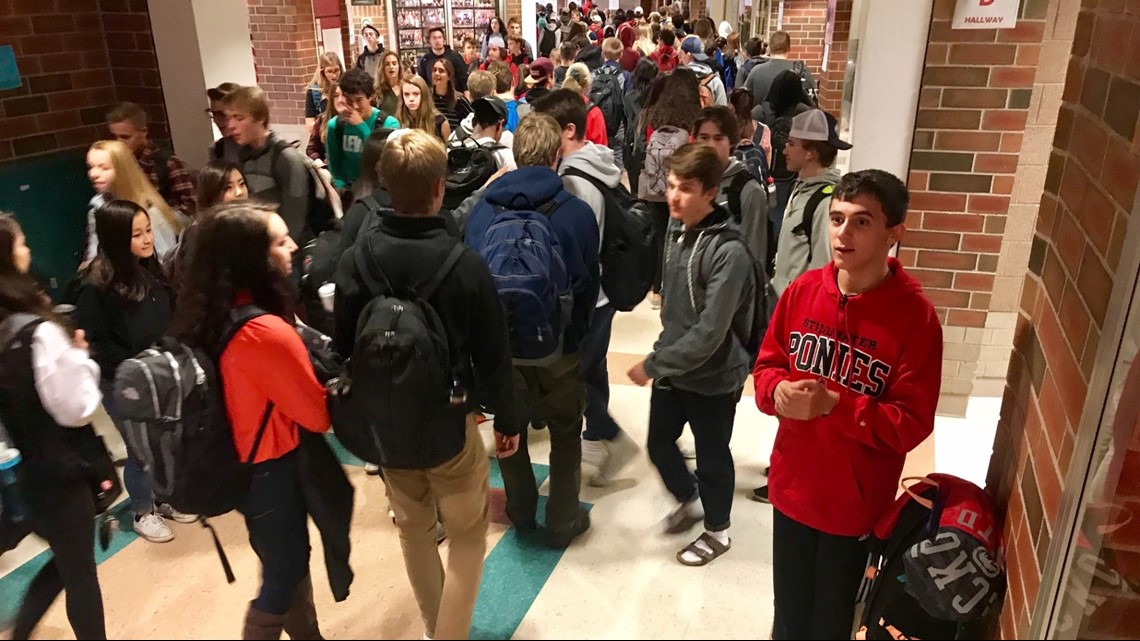 Still, Jurek knew middle and high school would challenge the friendship.
Instead of a shared classroom, Adam would be spending more time in special education classes, while Trey was destined for advanced courses.
Adam's parents, too, wondered how the bond between Adam and Trey might be tested.
"We've had many, many people come into Adam's life and all of a sudden they never come back," Adam's mother said. "But Trey is the one who's stayed true."
The captain of the wrestling team - with three trips to the state tournament and a 4.0 grade point average – is also still captain of team Adam.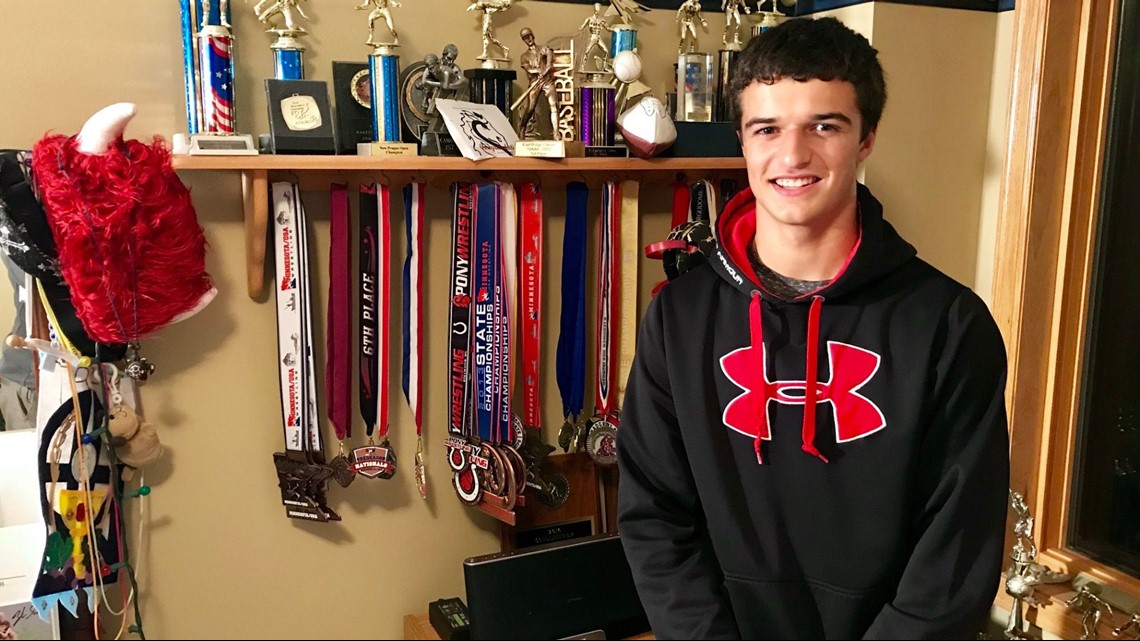 On a recent off day from school, Trey and Adam played board games in Adam's basement. Then Trey drove Adam to the Pony Activity Center, where the teens walked the track and lifted weights, before grabbing lunch together at Noodles & Company, their favorite place to eat.
Trey and Adam converse occasionally, but mostly seem content just being together. Lisa Potter says Trey's quiet and calm demeanor is perfectly suited to her son.
"Adam does not like people who are angry - who get loud," Lisa Potter said. "Adam can be difficult at times but has never once been difficult in Trey's presence."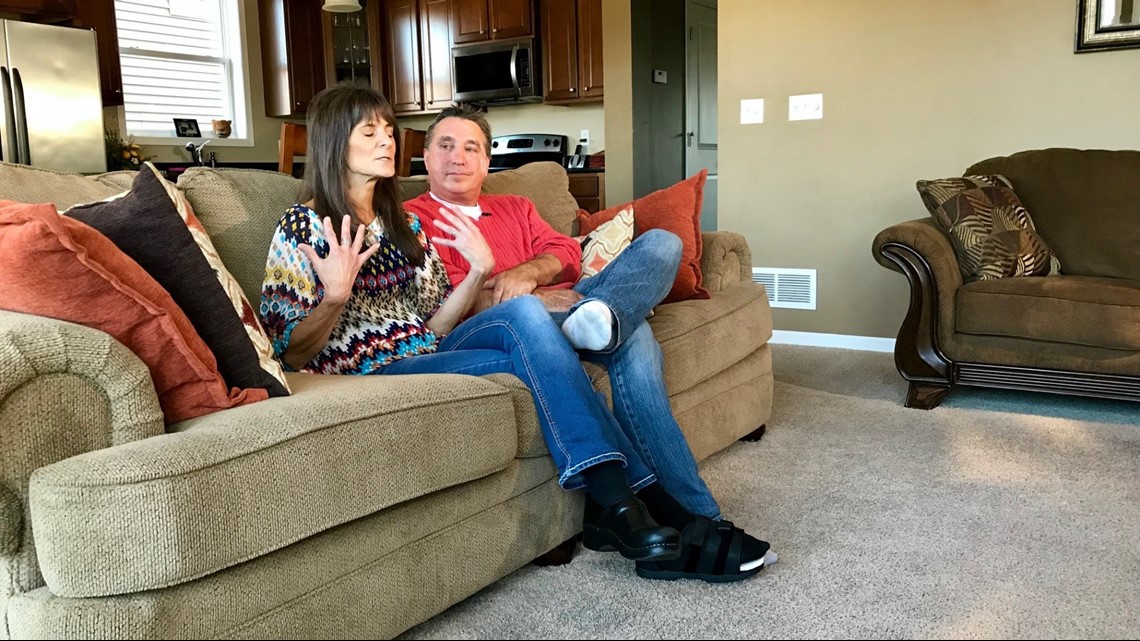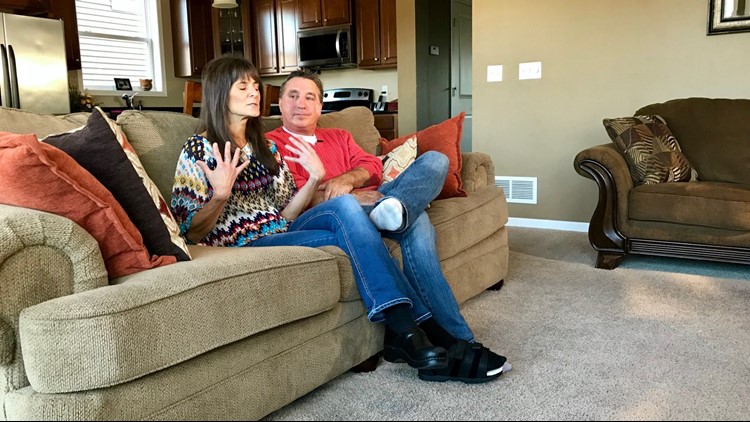 Adam's mom compares autism to being lost in strange, far-off land.
"Every day he's trying to navigate this foreign language and trying to figure out what we mean," Lisa Potter said of her son. "Trey is that bright light that reminds him everything's going to be OK."
Adam's mother says Trey's "overwhelming warmth and love" also reminds her "everything is going to be OK."
It was Trey, after all, who signaled to the other students at Stonebridge that Adam was a cool kid with whom they should hang out.
Alone at school in Nevada, suddenly Adam was surrounded by friends.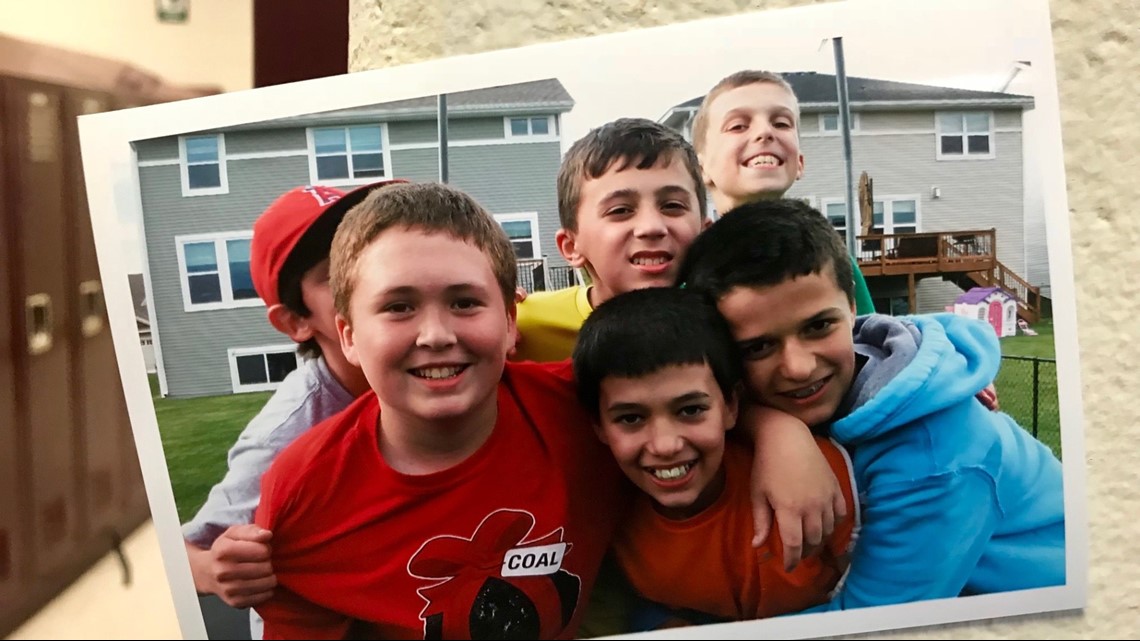 Adam's parents believe Trey made the difference. "Can't hurt when you're friends with the most popular kid in the class," Adam's father laughs.
"What teenager will hold another teenager's hand?" Lisa Potter asked. "Trey's absolutely OK with that.
"People say lead by example and you don't know how that plays out," Adam's mother continued. "But when you look at Trey, that's how it plays out. Trey just does it."
Lisa Potter cites Adam's recent dance recital, for which Trey took it up himself to buy a ticket, drive 30 minutes and sit through a performance of nearly three hours "to see my son perform for five minutes, because he knew how much it meant to Adam to be there."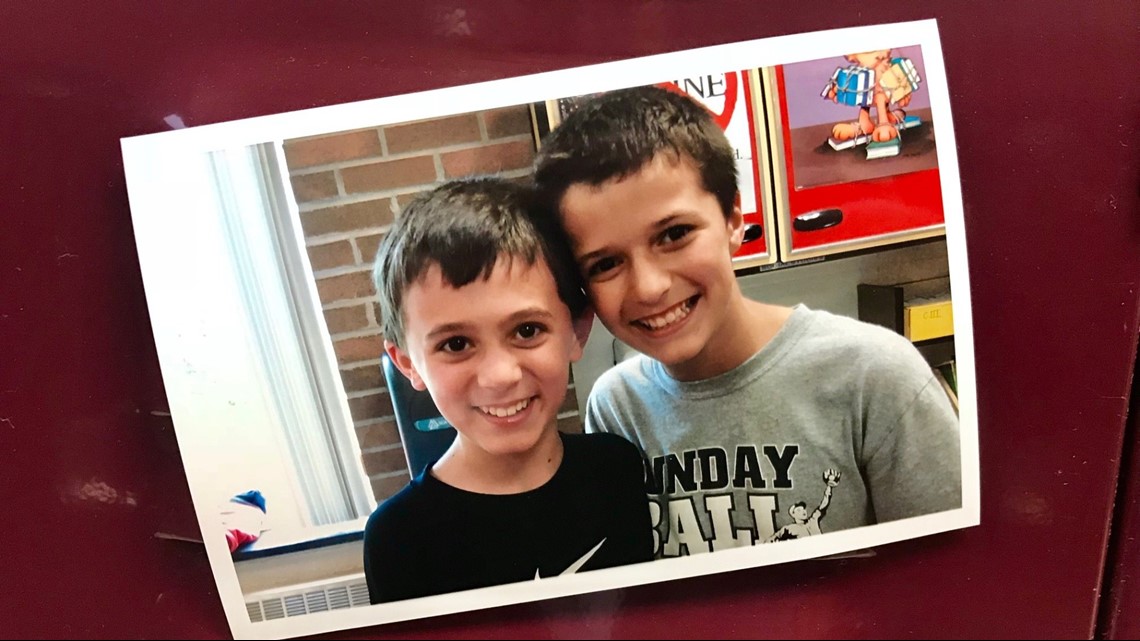 At Stillwater High School Trey takes the same routes through the halls to make sure he connects with Adam at least twice a day.
Adam scans the hallways, waiting for Trey and a handful of other friends to pass by.
The connection with Trey is brief - not much longer than it takes to say hello - but to Adam, essential.
"That's the most important part of his day," says Naomi Skalbeck, Adam's case manager at Stillwater High School. "Then he's able to go on with the rest of his day."
"If Trey is absent from school, we can almost expect a call from the school saying Adam had a bad day," Adam's father says.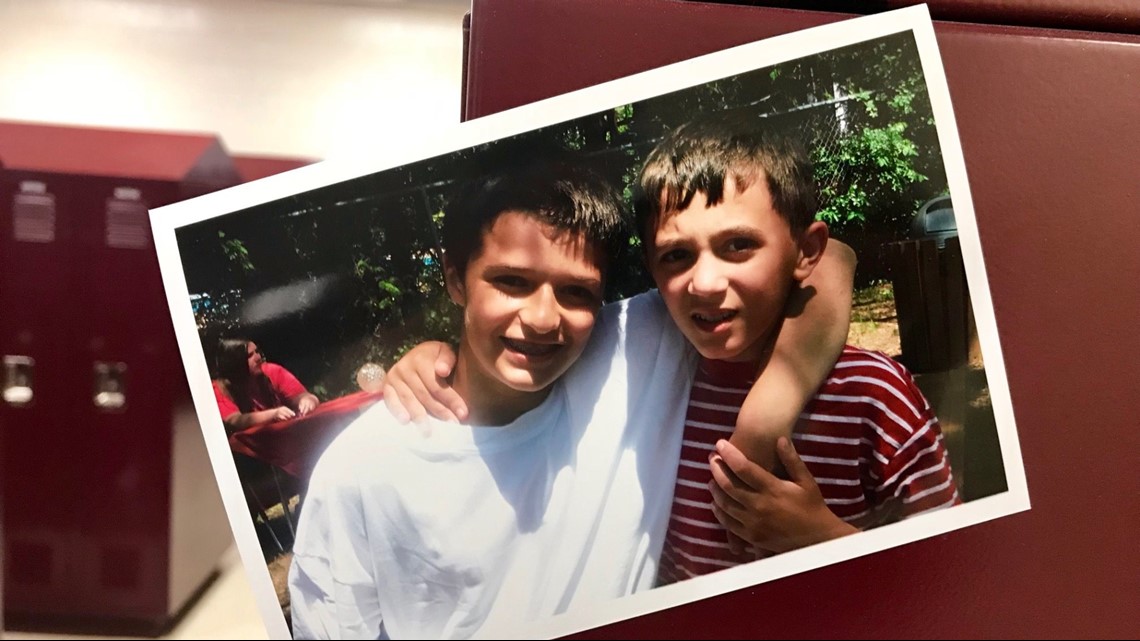 Adam's family is aware the clock is ticking. At the end of the next school year, Trey will be going off to college, while Adam moves to a transitional school.
Trey has promised to visit Adam while home from college on breaks. "As a parent, I know that we can always count on Trey," Adam's mother says. "He has this character, that's who he is."
Those less understanding of that character, may wonder what Trey gets out of the relationship.
"Just a friend," Trey responds when asked.
He's remained loyal to his second-grade friend all these years, "Just because I like him."
It's an answer beautiful in its simplicity.
Some might say, elementary.
Watch more of Boyd Huppert's Land of 10,000 Stories below:
PHOTOS: Land of 10,000 Stories: Trey and Adam
Submit your story ideas to Boyd by filling out the form below.
Hear the story behind the story with Boyd and photojournalist Chad Nelson below.