FOREST LAKE, Minn. – In every step at Dance Tech Studios you'll detect a little spring.
But for the past three weeks the studio's students and instructors have been welcoming a representative of life's autumn.
"It definitely surprised me," says Robin Lind, Dance Tech's owner.
Lind recently looked up from her work to see an elderly couple walking through the studio door. "And she's like, 'I'm Carol and this is Arne and it is on his bucket list to take tap dance lessons.'"
Lind has greeted thousands of dancers in her 22 years in business, but never before an 85-year-old novice.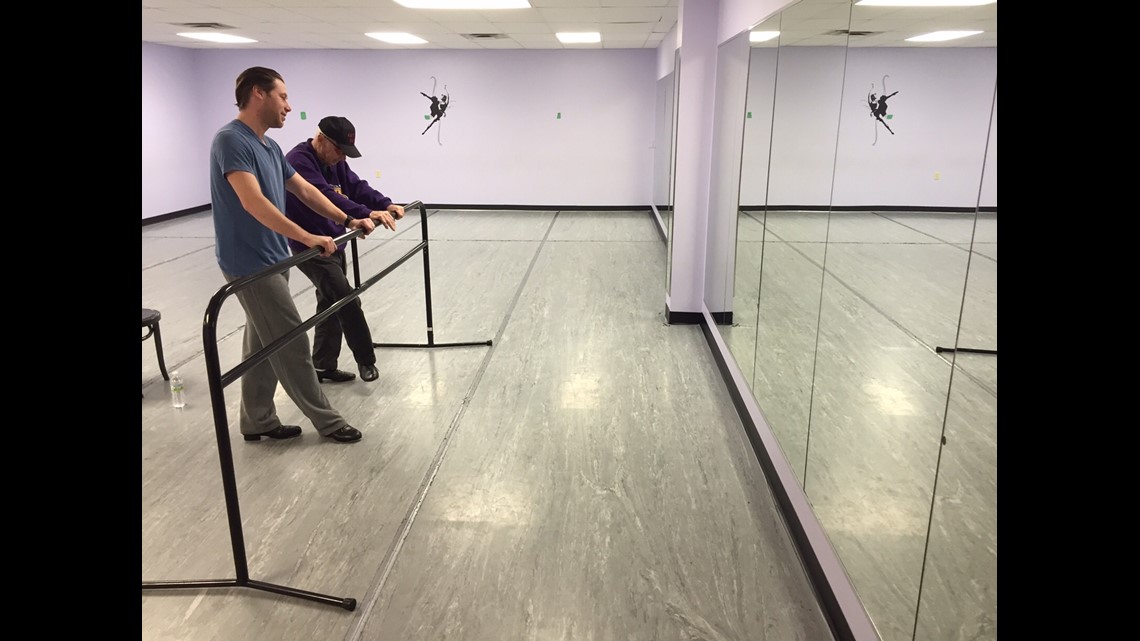 Yet there in her lobby sits Arne Mayala, slipping on a pair of black tap shoes for his third lesson. Spotting an opportunity for a quip – Mayala loves a good quip – he deadpans, "Tried to put the left shoe on my right foot. Maybe that would straighten things out for me."
Mayala had first come in for a tax appointment at the accounting firm upstairs, when he spotted the dance studio one floor below.
At that moment, inspiration knocked.
"He's always enjoyed the movies with Fred Astaire and Ginger Rogers," Carol Mayala explains. At 85, Arne Mayala finally decided it was time.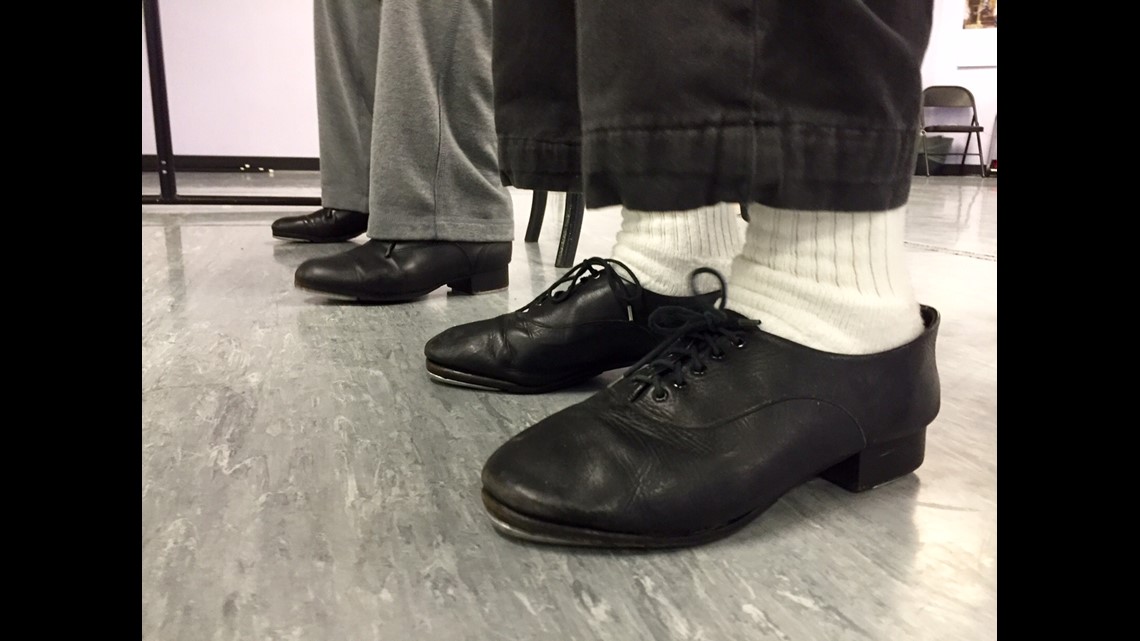 Mayala starts his third lesson seated in a folding chair taking instructions from Brad Madison, a Broadway veteran with a broad smile and a patient demeanor.
"Ready, here we go," he tells Mayala. He counts the steps. Student and teacher practice in unison.
"It's such a great thing to watch," smiles Lind, so moved during Mayala's first lesson she posted photos on Facebook. "And I woke up the next morning and there was 250 likes and over 50 comments, and people were sharing it," she says. "And I'm like, 'Oh my word.'"
People seemed delighted by the prospect of the Navy veteran stepped out of his comfort zone to try something new. Even if that first appointment started off on the wrong foot.
"The day he came in for that first lesson, he wasn't feeling well. He had fallen that day," explains Lind.
"It just really touched my heart in seeing him go from having a bad day and what dance can do," adds Lind, holding back tears.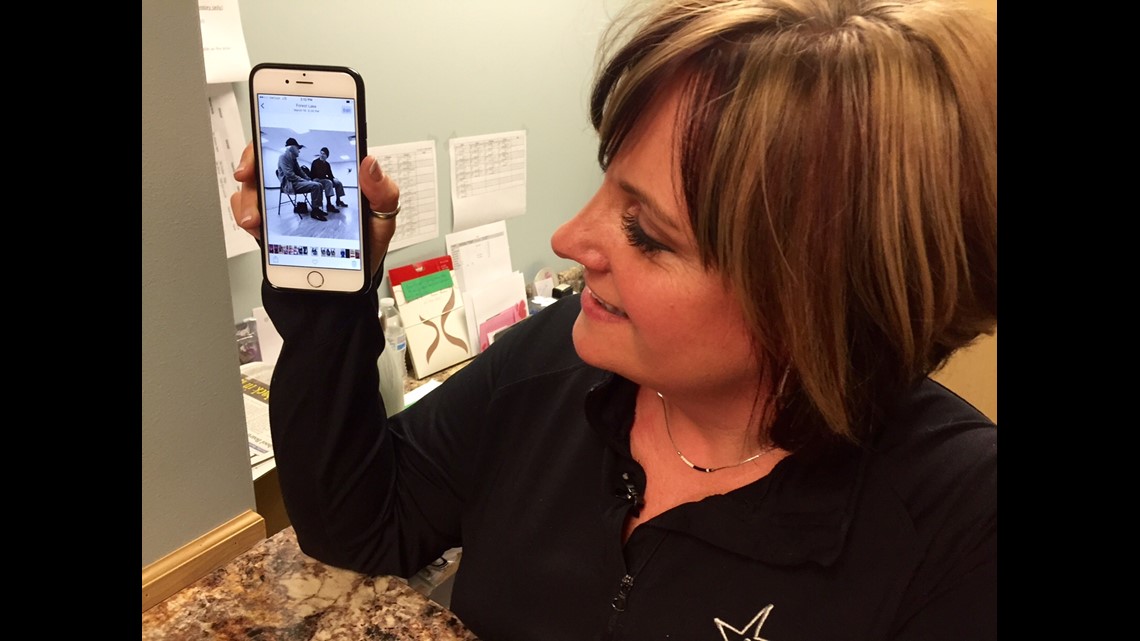 And that's how Lind was inspired by Mayala to begin a dance class at the assisted living facility where her mother lives. Lind and a few of her students conducted the first class two Saturdays ago.
"We all just want to feel special and important in some way," Lind says.
Carol Mayala anxiously waits in the lobby as preteen dancers and their mothers navigate around her. "Oh, I'm very nervous for him," she says of her husband of 54 years. "I can't stand to watch it."
Some of those same young dancers peer around the corner at Arne Mayala. Lind encourages them to enter the studio and watch as Mayala tap dances to "Singing in the Rain," now holding onto a bar in a standing position.
The children reward him with a warm ovation.
"Thank you, thank you," Mayala responds.
Asked what advice she might offer, 9-year-old Isabella Cardenas says Mayala should "keep doing what he likes so he can get better at it and someday he'll be really, really good." Seated nearby, Cardenas' friend Ella Johnson nods in agreement.
"I'll see you next week," Madison tells Mayala as the 30-minute lesson comes to a close.
Dance Tech fills with dancers 75 years younger than Mayala. They are spring to his autumn.
Yet as Mayala is both learning and teaching, these are lessons for all seasons.