RICHFIELD, Minn. – Maggie Kron needed a sign.
She didn't yet know it as she walked up West 66th Street, her son Bob beside her, his arm wrapped around his mother's shoulder. But Maggie most certainly needed the street sign Bob was about to show her.
Maggie looked up at the white lettering on the sign's blue background. Then tears flowed.
"ADOPT A HIGHWAY," the sign read. "In loving memory of Eddie Kron."
Eddie was Maggie's 9-year-old son.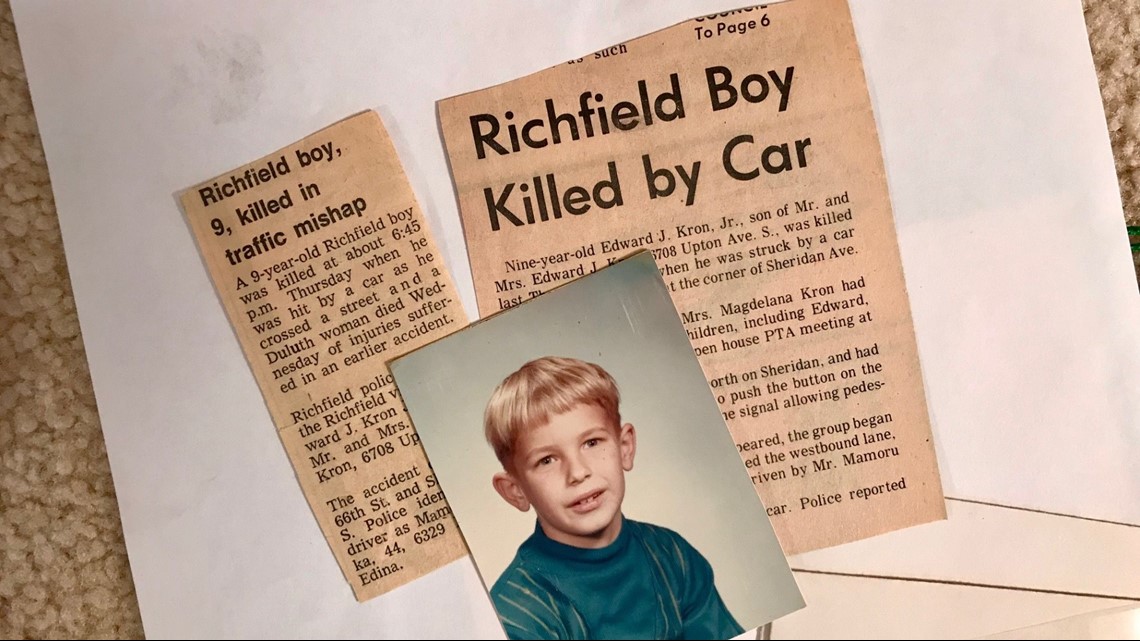 On Jan. 20, 1972, he died crossing West 66th Street.
"I saw Eddie flying through the air and he landed right by the light pole," Maggie says from the living room of her home, two blocks from the crosswalk. "He just laid there," the mother and grandmother says softly. "He just laid there."
Maggie had made cheese noodles for dinner that night. All four of her kids were excited to attend a book fair later that evening at their school.
Maggie walked her brood - plus a neighbor girl - two blocks to the crosswalk. The children pushed the button on the signal.
They waited for the light, then Eddie led the way, trailed by 11-year-old Debbie, 8-year-old Bobby and 6-year-old Billy – who clutched his mother's hand.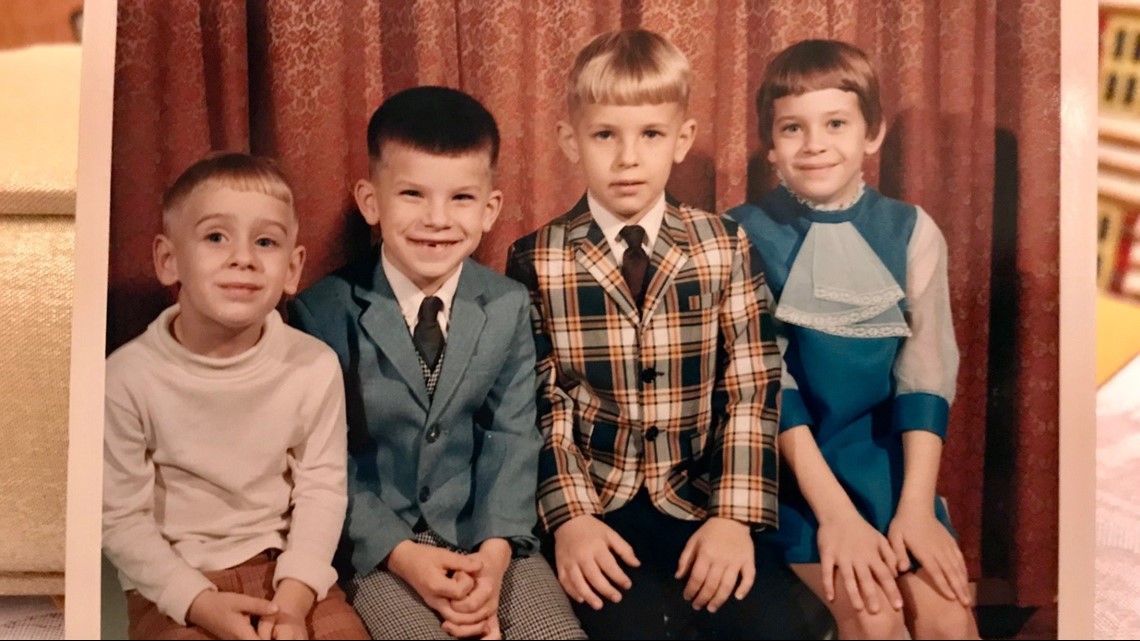 "I remember the sound," Bill says 46 years later.
"Boom," adds Bob. "Eddie was gone."
The car that hit Eddie threw him more than 100 feet. It was driven by another school parent who failed to stop for the light.
The whole family rode in the ambulance to the hospital, where Maggie forced her way past a nurse to get to her son.
"And there he laid," Maggie says, her voice breaking. "And his body was so cold, so cold." Maggie puts her face in her hands and weeps.
After the funeral, Eddie's brothers and sisters were sent for 10 days to an uncle's house in Wisconsin. Back at home, relatives removed nearly every trace of Eddie - his bed, his clothes, his shoes.
"Everything," Bob says. "Including him."
People treated grief differently in 1972.
"I never talked to my kids about it," Maggie say. "I didn't want to hurt their feelings."
Maggie's kids don't blame her. "She was coached by everybody else not to talk about it," Deb says.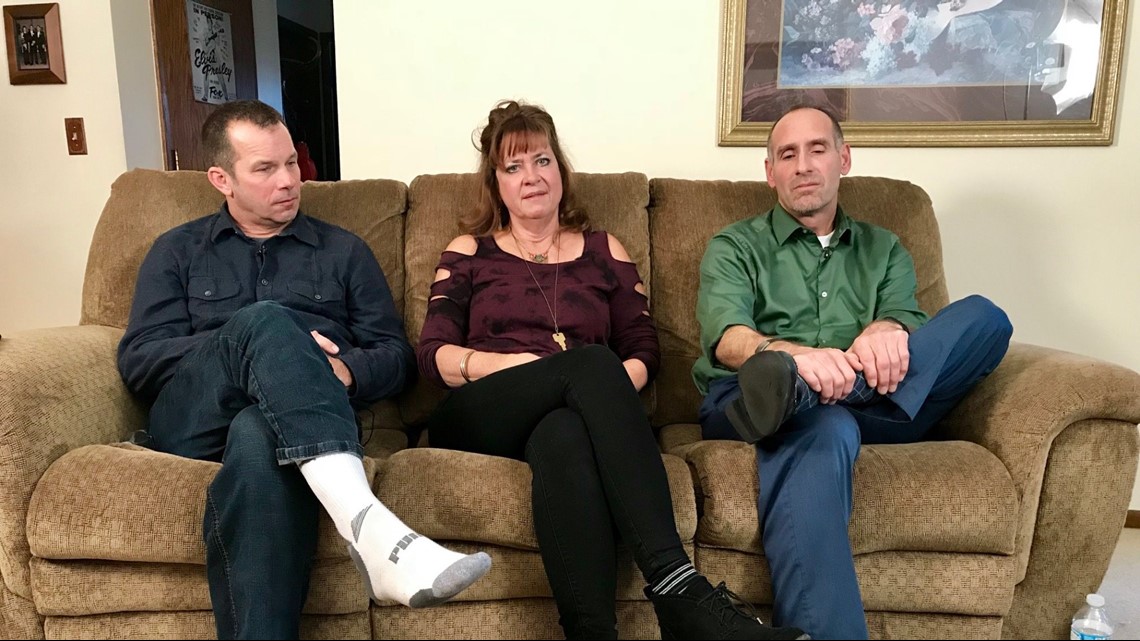 Maggie took advice from relatives, her doctor and the school principal. "They said, 'Don't talk about it. If you get upset and get lonely just go do it by yourself so the kids don't see you.' So, the kids never saw me mourning for Eddie," Maggie says.
The school offered no grief counseling. No one offered family counseling either.
"How times have changed," Deb says.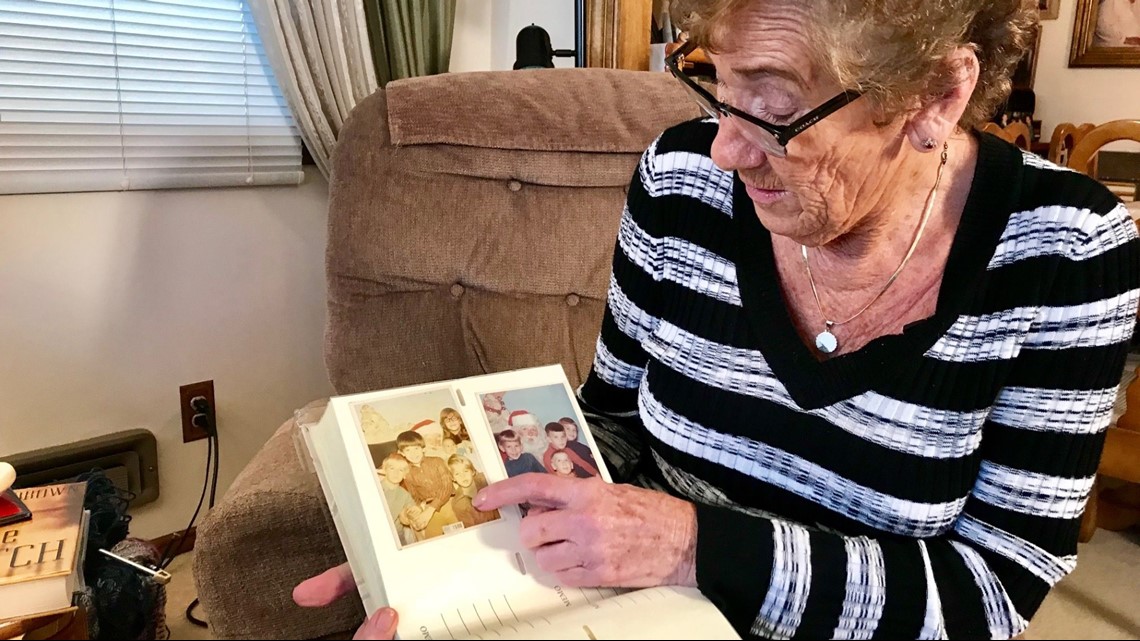 Maggie shredded Eddie's autopsy report. She retrieves from another room a black three-ring-binder containing Eddie's school work, report cards, and a four-leaf clover he once found.
She's shown the contents of the binder to no one - not even her children.
"It was never talked about... even in school," Deb says. "The students were told not to mention it to us when we came back to school."
Of all Maggie's struggles, one seems to bother her most. At the hospital, someone else – not Maggie - told her children their brother had died.
"Why?" she asks, breaking into tears.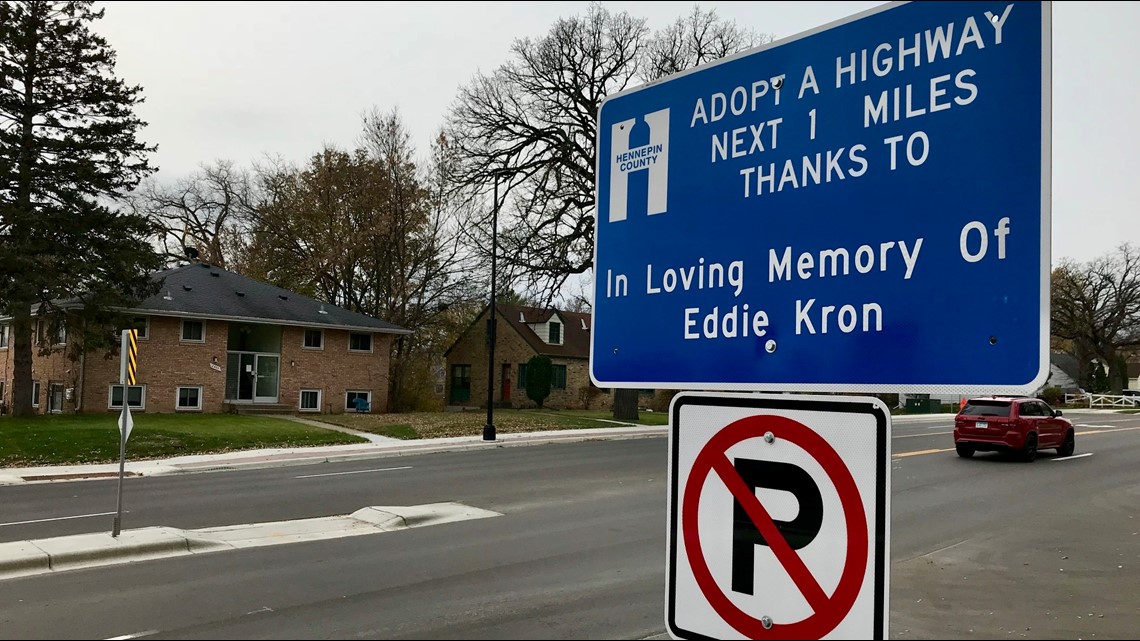 And 46 years after losing Eddie, she got one.
The sign was Bob's idea. By adopting the mile-long section of West 66th Street where Eddie died, Bob hoped to honor his brother. But in the weeks since it was planted, the sign has become something more -- the opening Maggie and her family needed to talk about Eddie and the accident.
"Now we can do it," Maggie says. "It's a new beginning."
As if to prove her point, two days before the first West 66th Street trash pickup, Maggie made the short drive with all three of her surviving children to Eddie's grave.
As mother and adult children stood shoulder above the marker, Maggie apologized.
"I'm sorry," she told her kids. "I never talked to you about it."
"Mom, it's not your fault. You didn't know. It was a different time and day," Deb assured Maggie.
"I love you mom," Deb told her.
"I love you guys more than you will ever know," Maggie told her children in return.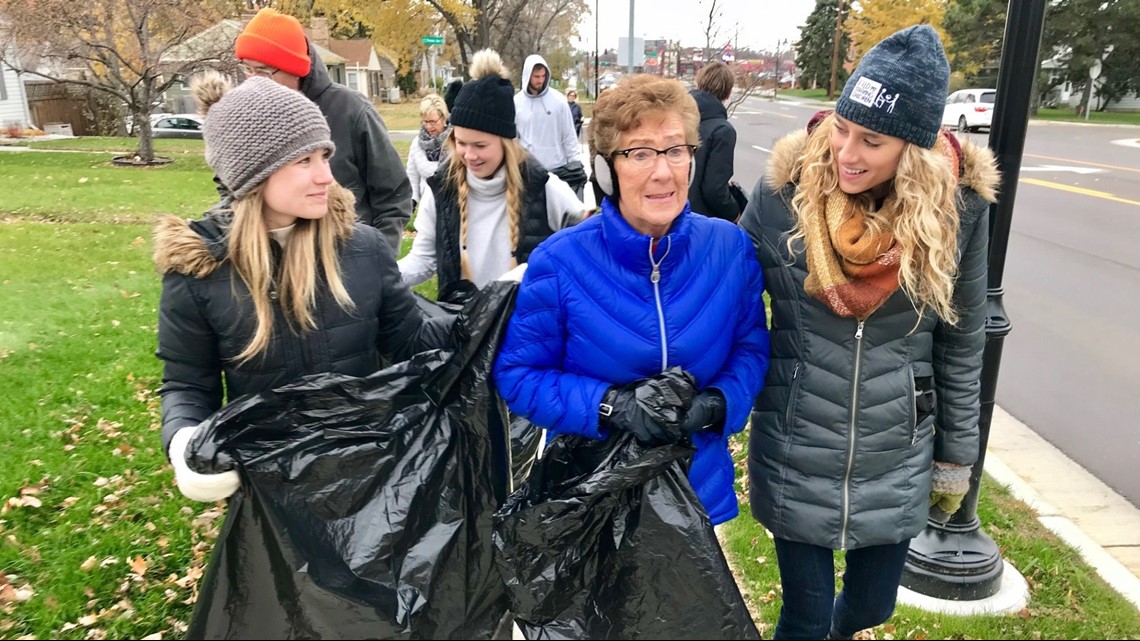 Maggie had just one more hurdle to clear.
Two blocks from her house lies the intersection where Eddie took his last steps.
"She has never crossed that street since Jan. 20, 1972," Bob says.
Midway through trash collection on West 66th, surrounded by grandchildren and other relatives, Maggie clings to Bob and completes her walk through the crosswalk.
On the other side, she takes a breath. "I did it," Maggie says.
"It's healing for her, probably for all of us" Deb says about the chain of events that started with the sign.
Clutching her trash bag, Maggie smiles and glances skyward.
Finally, she is ready to pick up and move on.
Watch more of Boyd Huppert's Land of 10,000 Stories below:
Submit your story ideas to Boyd by filling out the form below.